*Advertisement / this article contains PR-samples & affiliate links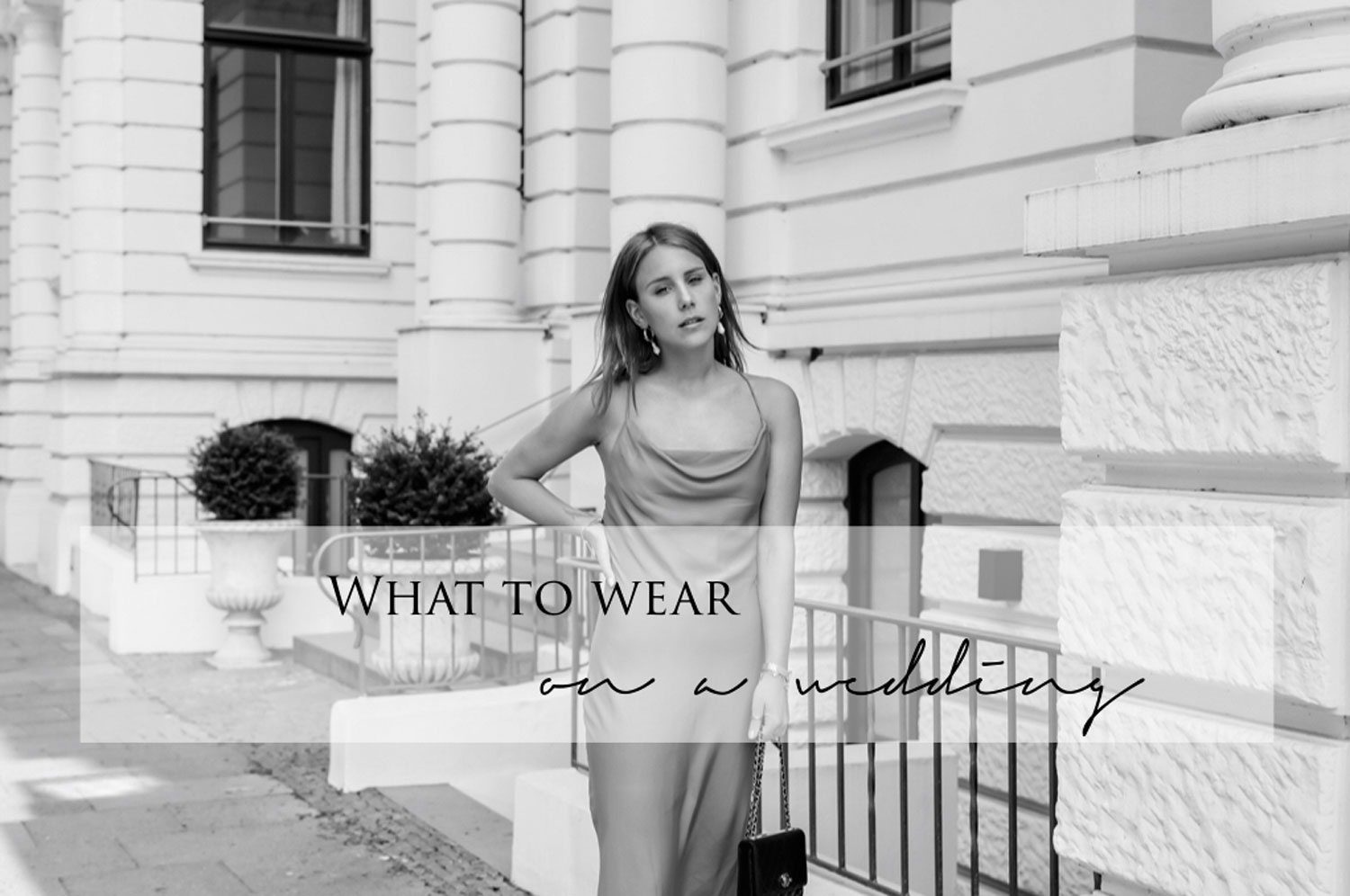 ---
The wedding season is open and as soon as the first invitation is in the mailbox, a hundred questions go through one's mind. What would I like to eat on this special day? Fish, meat or vegetarian? Do I bring a plus one?
But the most important question is, what should I wear? I'll tell you my personal tricks and some Do's and Dont's you should know as a wedding guest regarding the choice of clothes. The best way to start is with the Fashion Faux Pas:
THATS HOW YOU PREVENT A FASHION FAUX PAS
DON´T – Please do not wear white, creme or ivory
DON`T – wear anything that is too short, too tight, too conspicuous or too revealing.
DON´T – It's a fact that not everyone likes to wear a dress. Instead, pastel-coloured culottes combined with noble blouses are recommended. Never wear jeans! That doesn't mean you can't wear pants. Elegant fabric pants or a jumpsuit are the perfect alternatives.
DON'T – Even if animal print, neon, dots, etc. are trending at the moment, very eye-catching patterns should rather not be worn to a wedding. Use delicate patterns in subtle colours, such as a floral print.
DON`T – Striking colors, like strong red can steal the bride the show. I also advise against black, as this colour could evoke associations of mourning and this should be avoided on such a special day.
MY PERSONAL TIPPS & TRICKS
DO – Read the wedding invitations carefully, as the wedding may have a special motto. Also a dress code can be given and thus a part of the decision is already taken from you.
DO – Find out what color the Bridesmaids' dresses are. Because in the end you don't want to look like one of the bridesmaids without being one.
DO – Choose the right shoes! If it's a wedding on the beach or a free wedding on a meadow, high heels are a bit impractical. You can choose sandals with a block heel or platform heels. Our favorite for exactly these occasions are the LIMA Heels, because they have a comfortable heel height and the block heel is a safe choice.
It is best to focus on the questions who, when and where. Because the choice of the dress also depends on the place of the wedding. If the wedding takes place in the registry office, in the park, at a castle or in a church, the search for the perfect dress depends enormously. That is why it is important to keep an eye on the whole frame. Special sensitivity is required at church weddings, as here the shoulders should be covered. It is best to plan a blazer, scarf or elegant cardigan for the occasion. Because beyond that good weather is not guaranteed especially in Germany.
So what should you wear…
Long story short! As a wedding guest, you should look charming, but not too charming. Do not steal the show from the bride. With a knee-length dress, midi dress or maxi dress in pretty pastel colors you are definitely on the safe side. If you want something more, you can choose a flower pattern and for those who don't like to wear dresses jumpsuits are a great solution! I hope my tips will help you with your upcoming search for clothes. To make it even easier for you, I have already started my search and picked out a few outfits for you.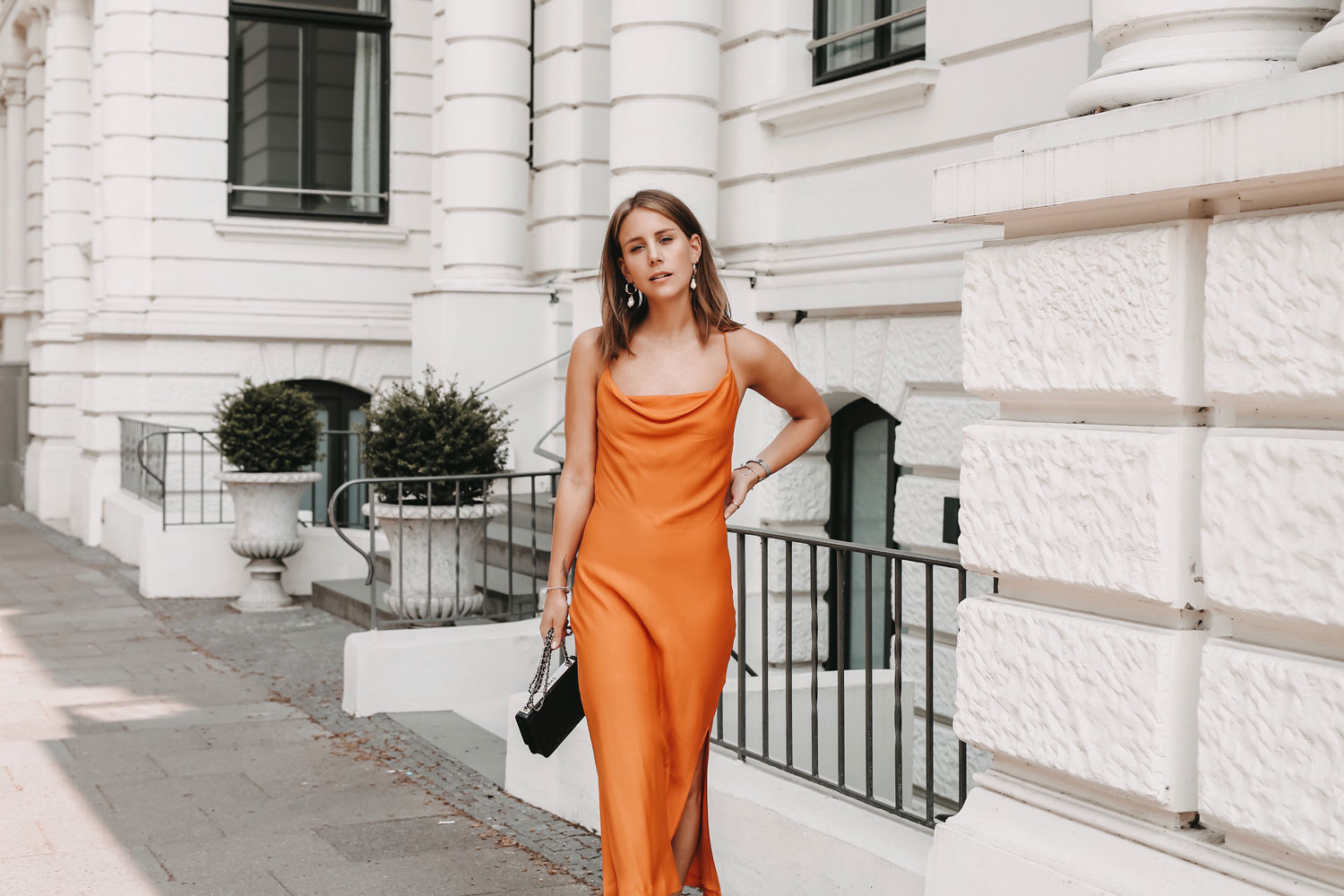 ---
MIDI DRESSES
THE MOST BEAUTIFUL KNEE-LENGTH DRESSES


---
MAXI DRESSES



---
FLORAL  PRINTS

---
JUMPSUITS

---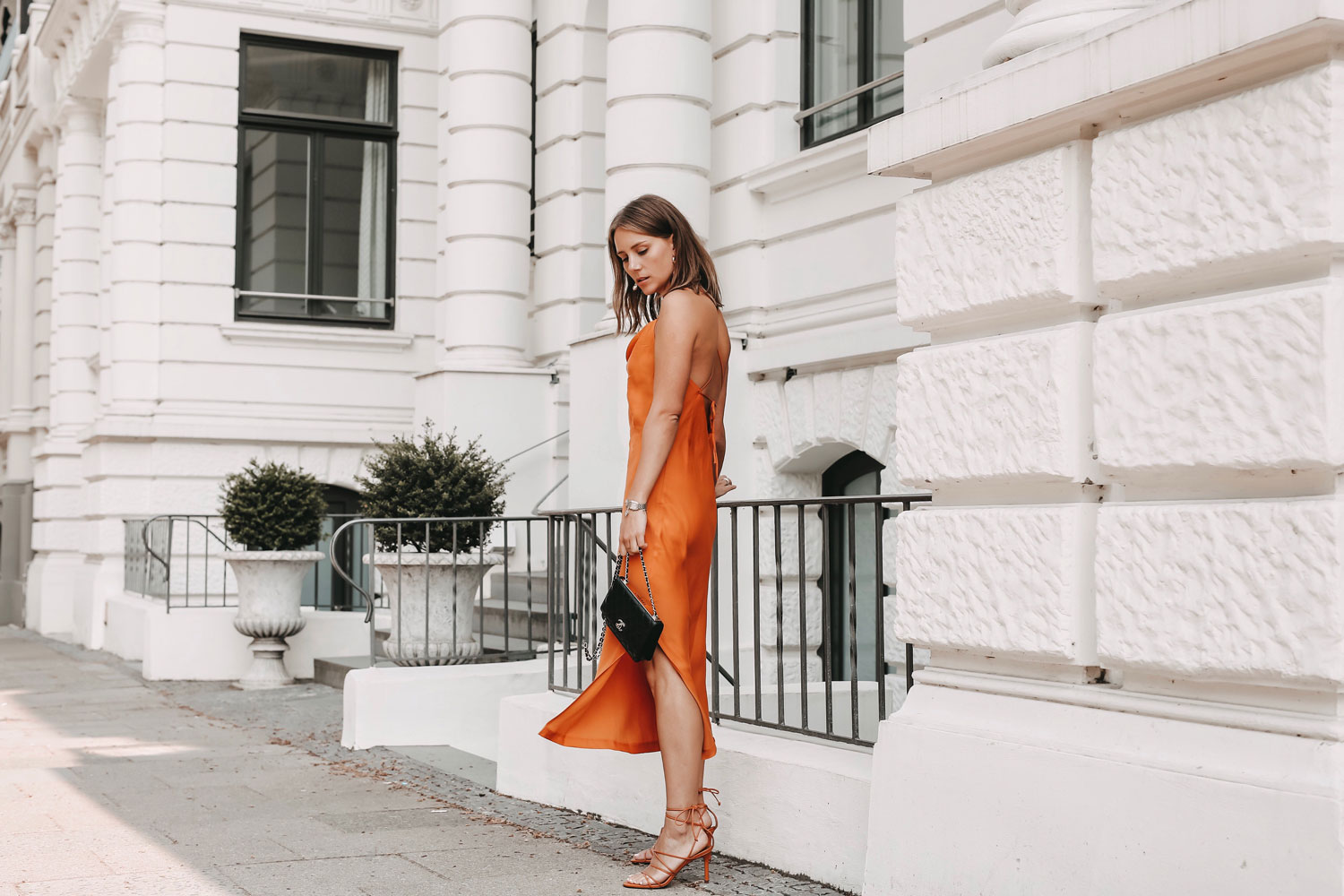 SHOP MY LOOK:
Dress: H&M  (here)
Shoes: & Other Stories (here)
Bag: Chanel (similar here)
Earrings: Mango (similar here)
Watch: Cartier (similar here)
Bracelet: Thomas Sabo (here)
For more inspiration visit our Shop …