*Advertisement/ this article contains PR-Samples & Affiliate Links
---
The transition period from spring to summer is somehow always difficult for me in terms of clothing. I never really know if it's warm or cold outside and we all know the days when we just wear the wrong clothes. Either you're too cold because you're wearing sandals and it's raining like crazy outside, or you're wearing a sweater and are melting in the sun.
The best thing is simply to put together a look that always somehow fits at medium temperatures.
My three tips for a look where you're dressed for almost any weather:
Wear sturdy shoes. Whether sneakers or boots, as long as your feet are warm, nothing can happen to you.
A midi dress almost always goes at temperatures around 20 degrees. As long as your legs are at least a bit covered, you won't get cold even at 18 degrees.
Always have a jacket or a sweater to pull over. When the sun comes out you take off your jacket.

---
SHOP MY LOOK: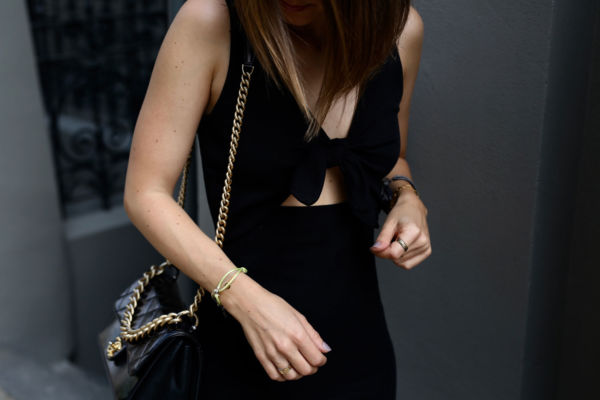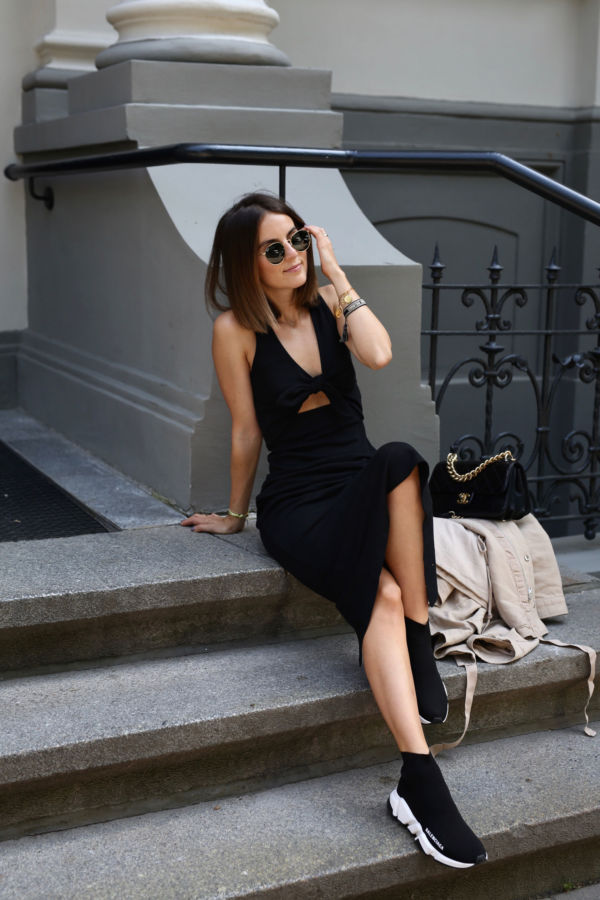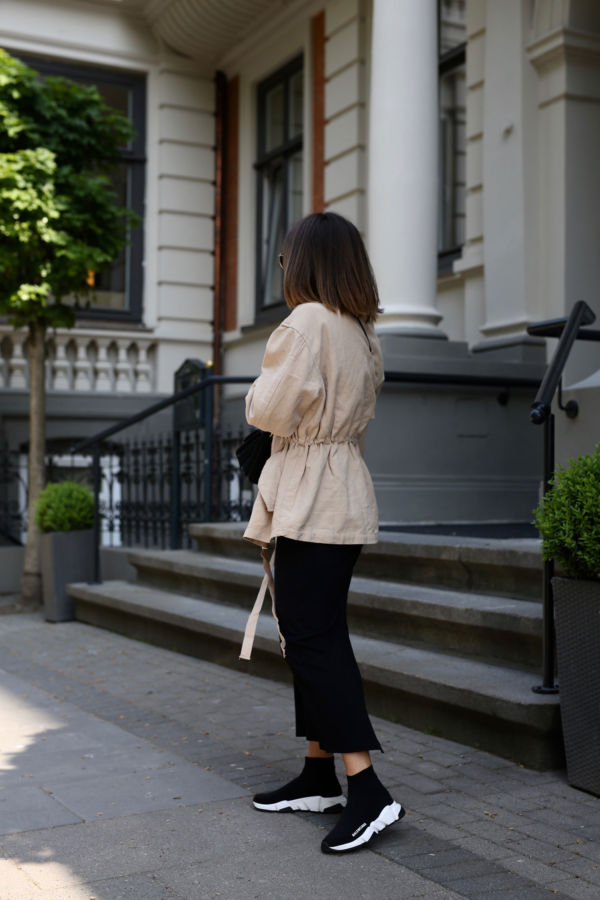 I WAS WEARING:
Jacket: H&M (here)
Dress: Edited (here)
Shoes: Balenciaga (here)
Shades: Ray Ban (here)
Bag: Chanel (similar here)
Jewelry: Dior (here), Cartier (here), Thomas Sabo
For more inspiration visit our Shop …