*Advertisement / In collaboration with Edited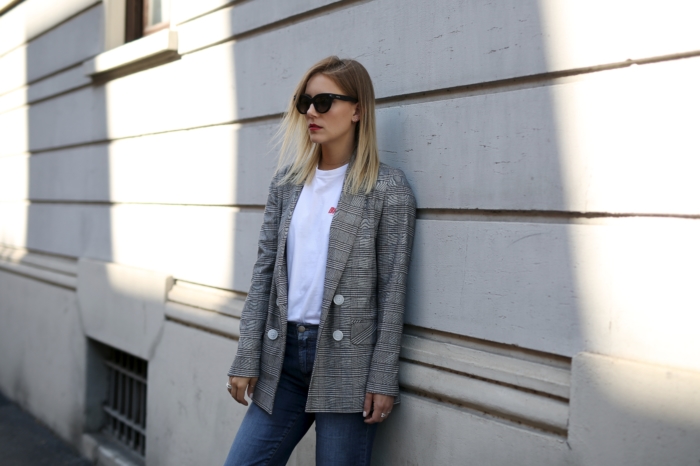 ---
What is the most important streetstyle trend right now? Definitely checked oversized blazers and coats! Even if the patterned blazers remind us of our grandparents somehow, the blazer experiences its comeback in the Fashionszene. The love for blazers has always been there and this garment belongs to the basics, that every woman should invest in. Because the elegant jacket can be worn at any time of a day and almost every indulgence. It's so versatile and suitable during the day to the elegant office outfit as well as in the evening for a cool party look.
Therefore, I like to show you beside my outfit, three other possibilities to combine the checked blazer by Edited with.
Whether a casual business look, a trend-conscious office outfit, a variant for going out or the all-rounder for everyday life. There is the right outfit for every style.

---
How to create a modern casual business look
A mixture of everyday outfit and business look succeeds with a wide cropped jeans and eye-catching ankle boots. This gives the look a cool vintage touch and is nevertheless chic enough for a spontaneous meeting.

---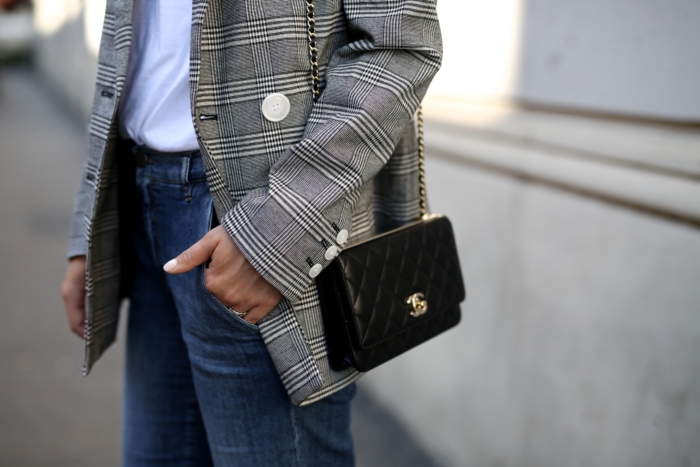 ---
How to wear a checkered blazer to go out
For me, party outfits are one of the biggest challenges. Because I don't feel comfortable by wearing short dresses to high heels. A more fashion-conscious option is to wear a checkered blazer and red lacquer skirt. With a matching statement shirt and simple ankle boots, you're well prepared for a cocktail night and a party.

---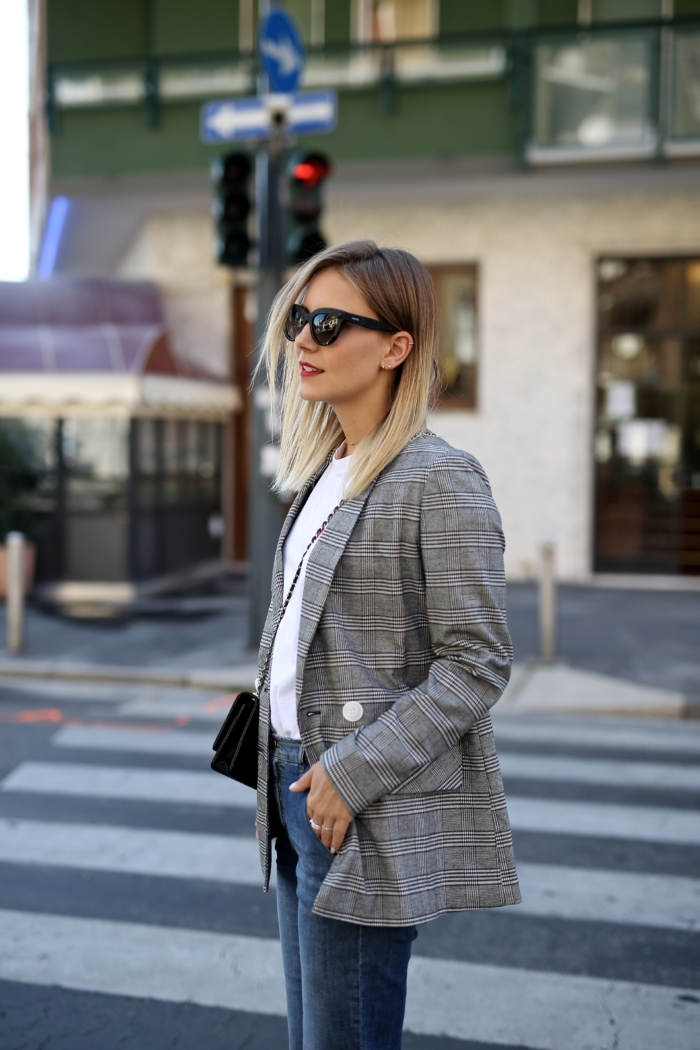 ---
Wearing check in the office
Most popular are allover checkout outfits. You could wear a pencil skirt or a matching pants to create this outstanding look. With a simple blouse and a pastel colored coat, the cool business look is completed.

---
---
The relaxed look for every day
In everyday life the checked blazer can also be used in the form of a style break. The combination possibilities range from a sportive hoodie and skirt to sneaker and oversized knit sweater. The only important thing is, that the chic blazer is supplemented by cool clothing.

---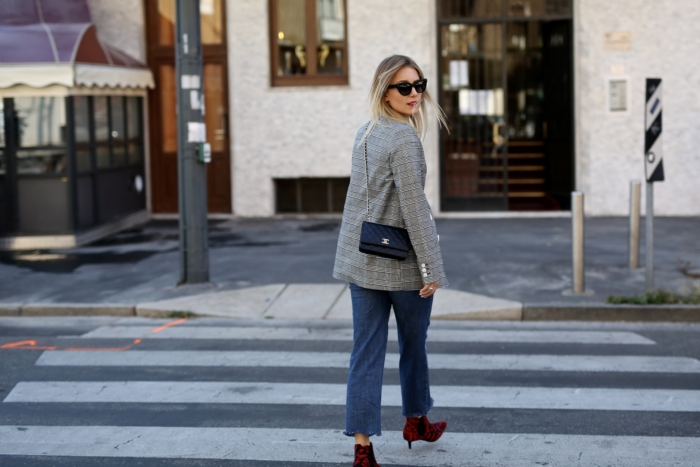 SHOP MY LOOK
Blazer: Edited (here)
Jeans: Marccain (similar here)
T-Shirt: Broken System Shop (here)
Boots: Marccain (similar here)
Bag: Chanel (similar here)
Sunglasses: Valentino (similar here)
For more inspiration visit our Shop …