*Advertisement/ This post contains Affiliate Links & PR-Samples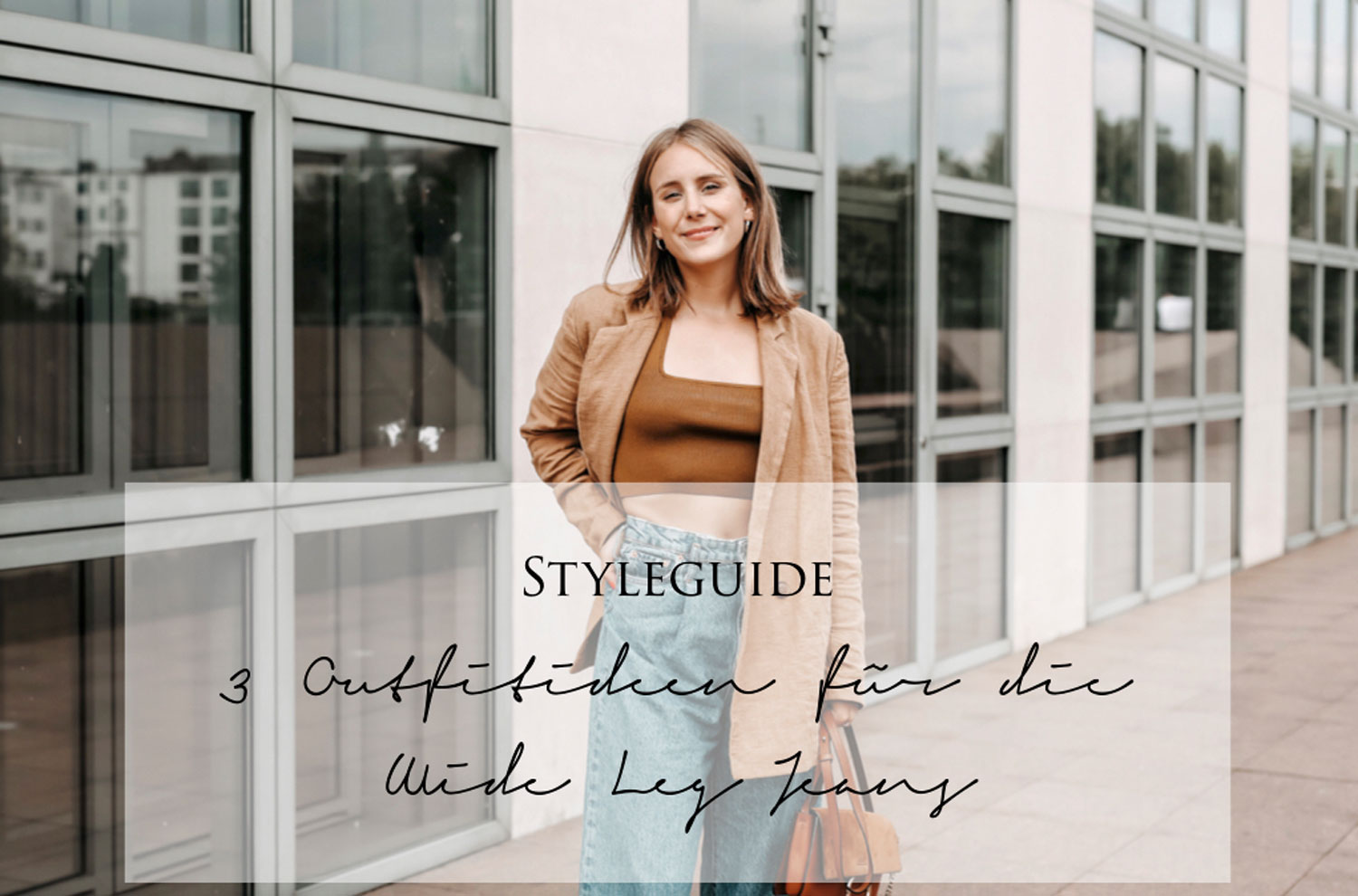 ---
After years of skinny jeans being the epitome of trendy trousers, the trouser legs can't be wide enough now. Wide Leg stands for the wide cut of the legs, which run down from the waistband simply flared. This of course goes along with a very high wearing comfort and the Wide Leg Jeans can do even more:
a high waistband and a wide and long cut conjure up endless long legs. So small women can easily gain a few centimeters. The Wide Leg Jeans is worn in such a way that the hem of the trouser leg ends with the floor. The high shoes or platform soles remain hidden under the hem of the trousers and nobody recognizes the trick immediately.
The classic problem zones on the stomach and hips are concealed. One should only pay attention that the trousers fit tightly at hip and bottom, so that the silhouette is accentuated despite wide legs and does not apply.
hardly any trousers provide such a high style factor as a wide leg jeans. Combined with this, every look simply looks casual.
If you still have difficulties with the new cut or don't really know how to style the wide leg jeans, I have put together 3 outfit ideas for different occasions. I am curious, which outfit meets your taste.

---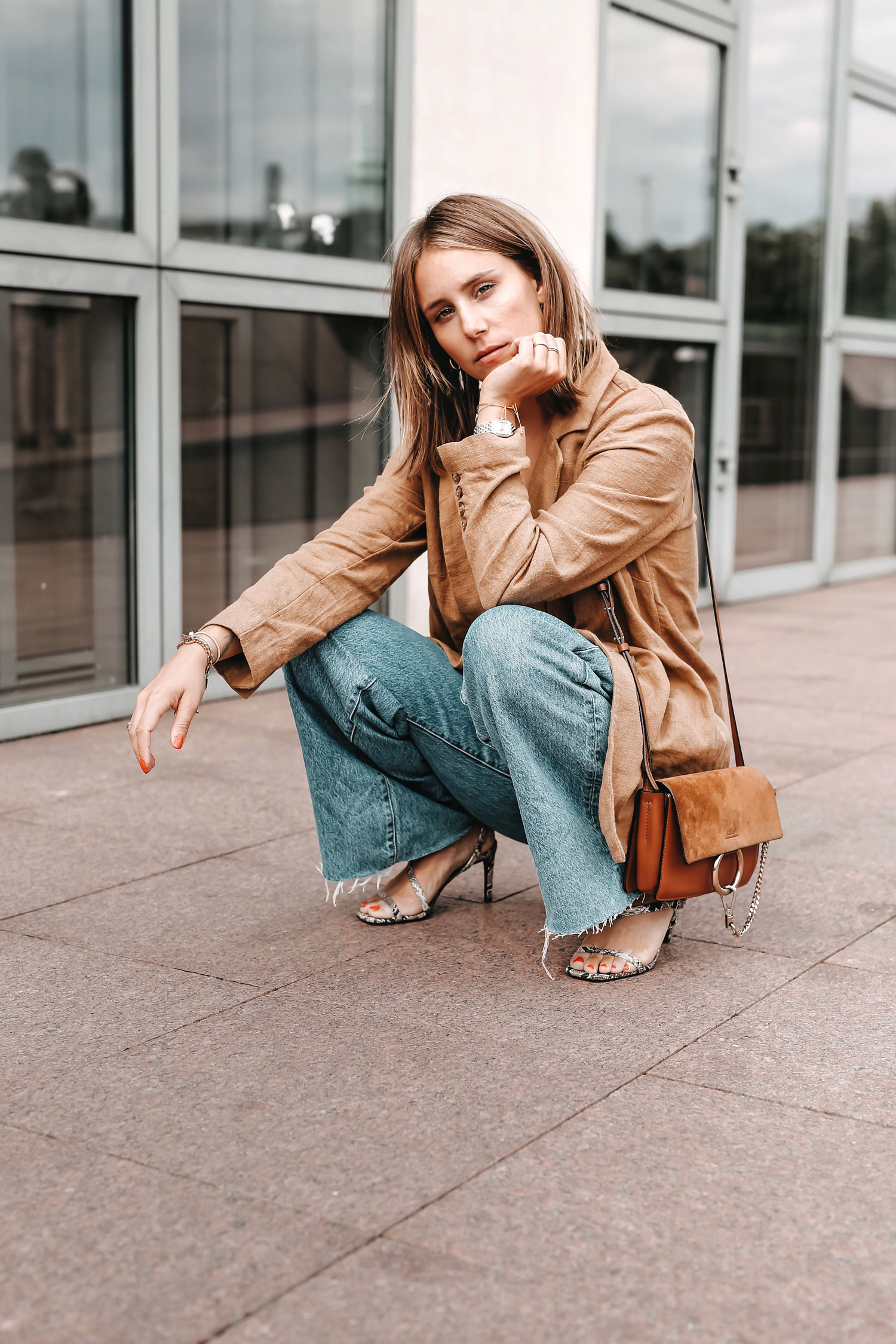 ---
O F F I C E
A mix of chic and everyday elements is best suited for a modern office look. The wide leg jeans meets an oversized blazer and a figure-hugging top. This creates an additional beautiful play of proportions that looks great with pumps and flat mules.

---
---
P A R T Y
The silhouette should be emphasized on the dance floor. A good choice here is a tight-fitting body and small strappy sandals. The outfit is rounded off with golden accessories and red lipstick.

---


---
S H O P P I N G
For a relaxing shopping trip with friends, the Wide Leg Jeans meets a flowing blouse and bast bag. If you like it a bit more discreet, you can also grab a linen shirt or a white blouse.

---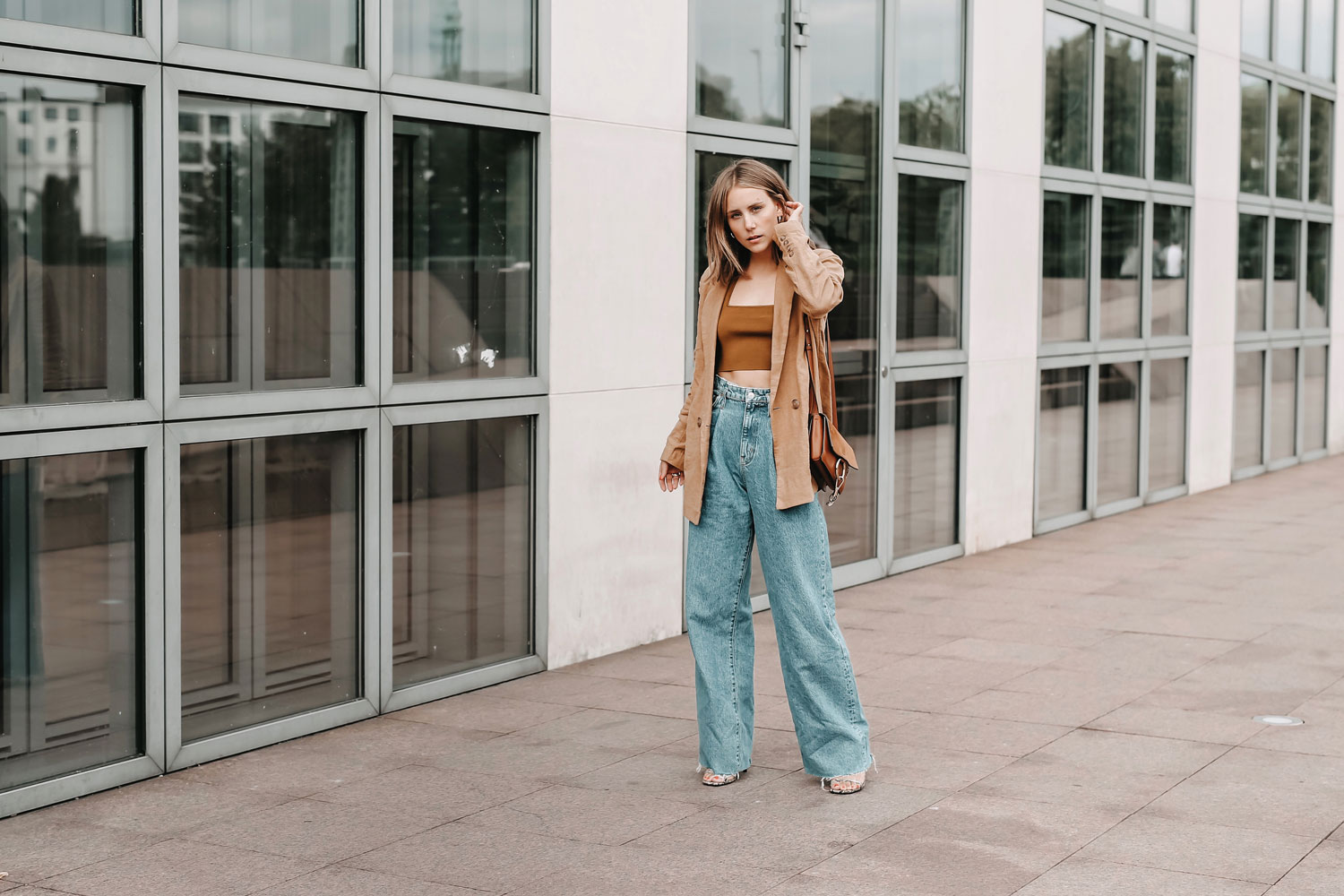 For more inspiration visit our Shop …