*Advertisement / in cooperation with Edited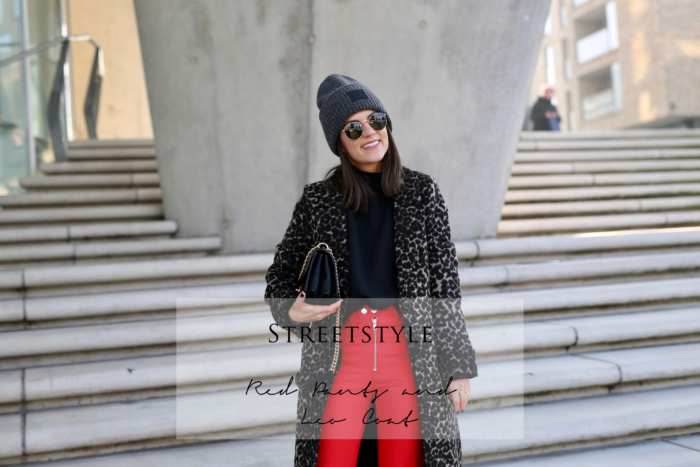 ---
When the sun is shining in Hamburg, you directly notice how everyone wants to be outside. The people are enjoying every ray of sunshine, even though it is cold, the people drink their coffee outside. This is a funny phenomenon that you can see every year at the end of winter in Hamburg. During winter, people here are true couch potatoes. But let's be honest, who likes to go out when it's cold and rainy all the time?
How do you feel about spring?
Winter has been going on for quite some time now and I can't wait for spring to finally arrive in Hamburg. The days are getting longer, the first buds on the trees are blooming and the air just smells quite different. The city awakes from it's hibernation and the cafes bring the chairs and tables outside.
At the moment, I would love to wear nice spring dresses, but the temperatures aren't warm enough yet. Well, if I can't wear spring clothes right now, then I'm going with beautiful colors. Bright red pants or a leopard coat make me as happy as the sun. 

---
SHOP MY LOOK: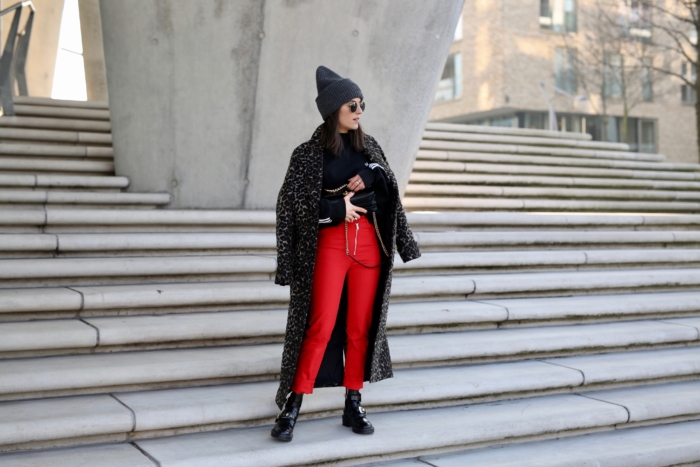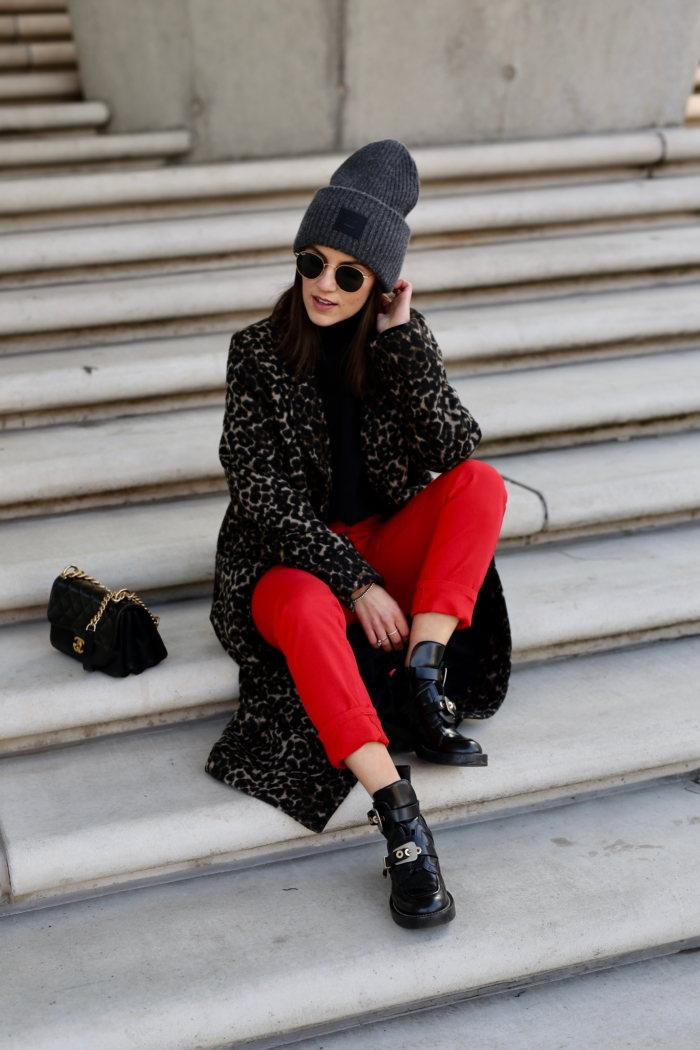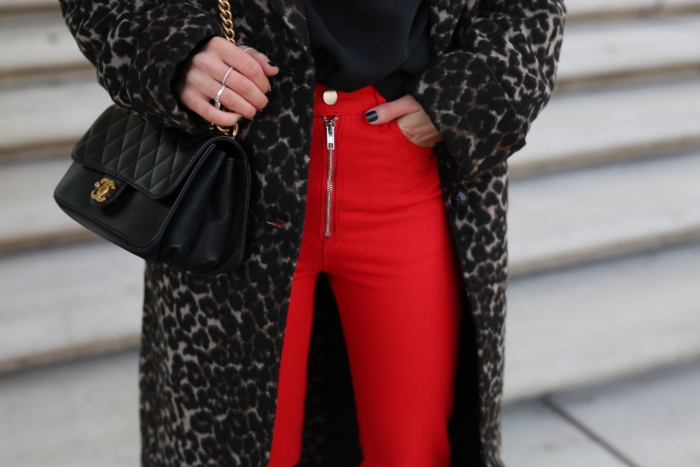 MY FAVOURITE EDITED PIECES:

I WAS WEARING:
Pullover: Adidas (similar here)
Denim: Edited (here)
Coat: Edited
Hat: Acne Studios (here)
Shades: Ray Ban (here)
Shoes: Balenciaga (here; budget version here)
Bag: Chanel
For more inspiration visit our Shop …




MerkenMerken
MerkenMerkenMerkenMerken
MerkenMerken
MerkenMerken
MerkenMerken