*this article contains PR sample & affiliate links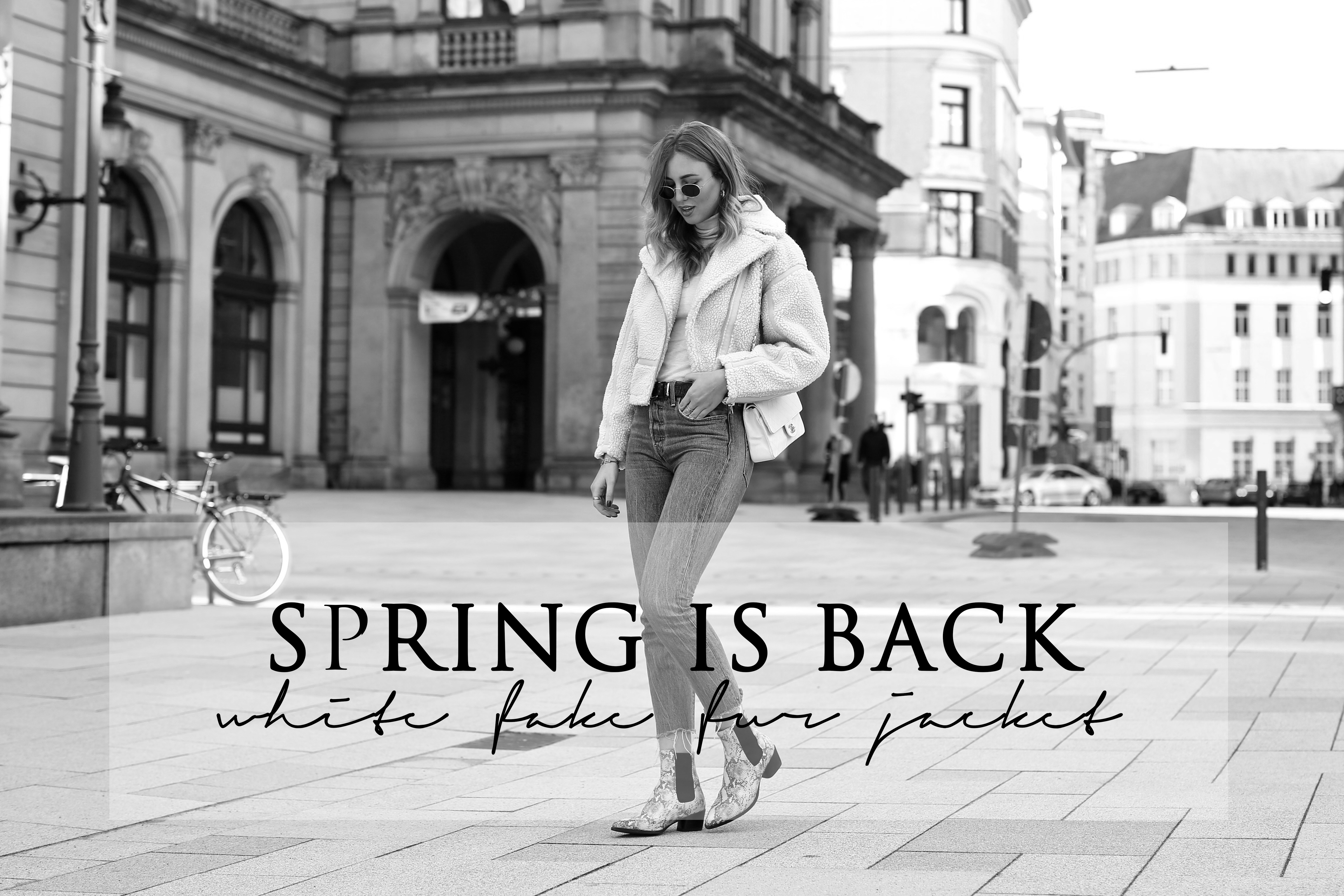 ---
"Spring is back!"
The birds twitter, warm 14 degrees, the sun is shining, and it smells like spring outside – and this mid-February! I cannot remember a time that we have ever had this kind of weather during this season. Normally February is the coldest month of the year. Hail, snow, rain and icy cold are the daily routine normally. However, this year everything is different. I was already amazed and surprised by last summer and its beauty that I cannot believe that spring is already coming back.
I couldn´t dare not to wear something spring proof.
Jeans and a short fake fur jacket it is.
Sometimes you don´t need more than a simple fashion piece to transform a basic look into a casual streetstyle. I spotted this short-oversized jacket and just needed to get it.
A real combination talent, that you will definitely see more often on our Blog

.


---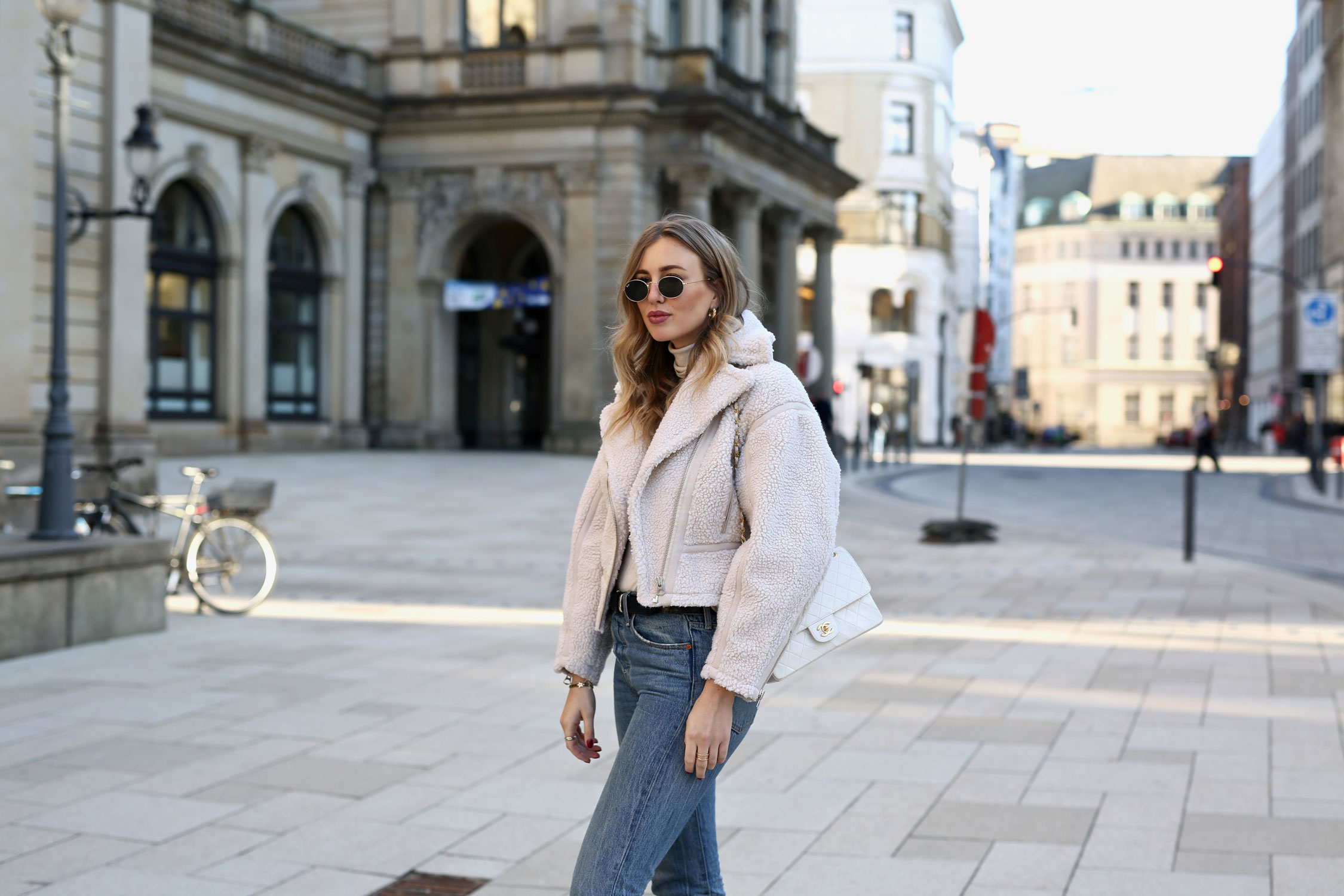 ---
Shop my Look:
Jacke: &otherstories (hier)
Jeans: Levi's
Tasche: Chanel
Top: Zara
Schuhe: Vagabond
For more inspiration visit our Shop …