*Advertisement/ This post contains PR-Samples & Affiliate Links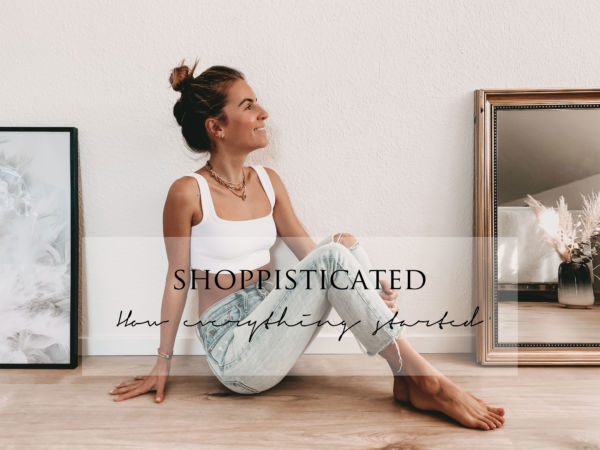 ---
Two weeks ago I started quick question and answer session on Instagram and asked for topics you're interested in and what you would like to read on our blog. One particular topic, besides cooking and our workouts, was that you wanted to know how the three of us got to know each other and considered starting a blog together.
---
SHOP MY LOOK:



---
End of 2012
Kira, Maike and I started studying clothing, technology and management at the HAW in Hamburg. It quickly became apparent that we got on really well and we often did things together after university. In the second semester we sat in a lecture and showed each other our favorite fashion bloggers. One of us said directly: "I would also love to have an own fashion blog!" The idea of ​​creating our own blog together came a second later. One week later we sat together in Maike's living room, came up with our name 'Shoppisticated' and started building our homepage. The three of us just had a lot of fun writing texts, taking pictures and being able to live creatively. Shoppisticated was the perfect platform for that.
2013-2014
The first collaborations came quickly. Back then there weren't that many blogs and somehow we jumped on the wave at the right time. At this time, the companies didn't have large budgets for blogger collaborations and we didn't initially assume that we could make money with our hobby. We wanted to gain a foothold in the fashion industry. In the first place, we thought of making contacts, exchanging ideas and getting to know pr agencies, brands and magazines through Shoppisticated.
At this time, we also started with Facebook and Instagram. And suddenly the three of us were no longer just friends who have a common hobby, but business partners who founded a company.
---
Shoppisticated – How it all started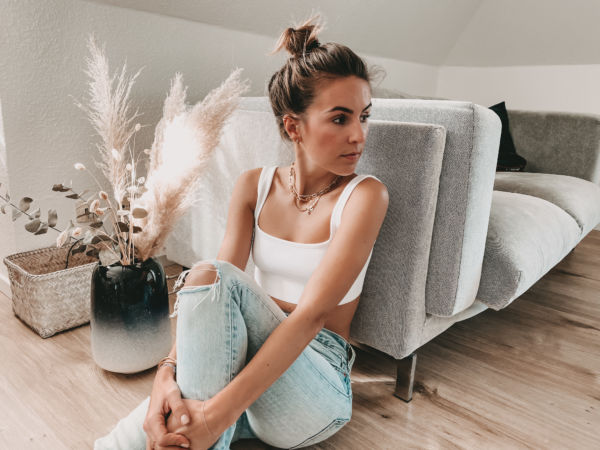 ---
2016
At this point in time, our blog was already so extensive that we had a strictly time schedule. In addition to studying and Shoppisticated, we hardly had time for friends and family – we were working on our dream. After graduating from university in 2016, we had the idea of ​​getting self-employed for the first time.
What started with a hobby quickly turned into a job. None of us started with the intention that we expand our business to the point where we end up becoming self-employed.
2017
Another milestone: We moved from our home offices to an office. It was a shared office, but somehow it felt really grown up to get up in the morning and drive to the office. The work has become a lot more effective for us, because we were able to make important agreements much faster and had a regular working day.
2018
In addition to our blog, another dream came true – Shoppisticated Collection. We started making shoes. The next big step, which still makes me really happy. In addition to Shoppisticated Collection, we hired our first employee this year to support us on our blog. At the end of the year it was really exciting again. We signed the lease for our first own office directly on the Alster.
As I write down these lines here, I notice how quickly time has passed and how we have developed. Our blog posts and Instagram posts were actually rather funny than professional at first. But we believed in what we did and suddenly the hobby became a profession.
If someone asks me if I regret my decision to start my own business, I will always answer no. I would do everything the same over and over again, because I have the feeling that I have learned so much more than I did during my studies, internships or with a permanent position. In addition, being able to work in a trio in which everyone has the same goals, values ​​and desires is of course the most beautiful thing that could ever have happened to us.

---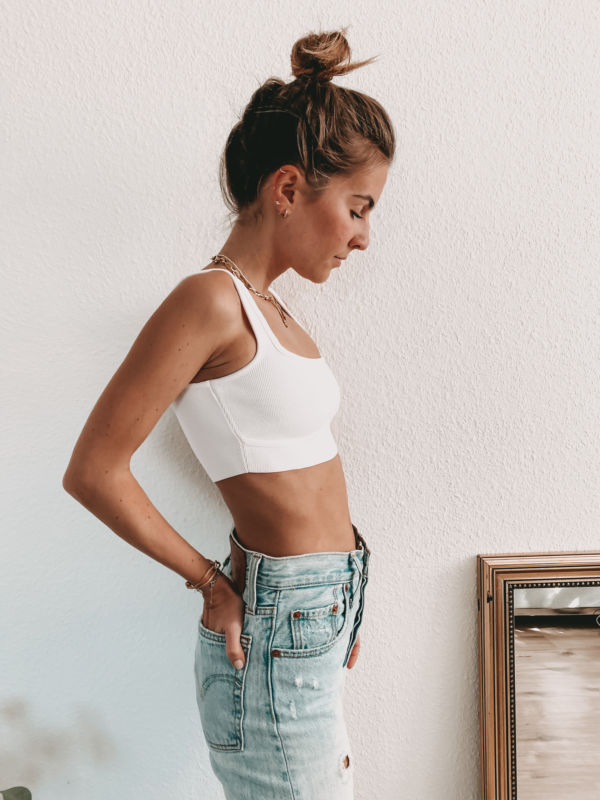 I WAS WEARING:
Top: Zara
Denim: Levi's
Jewelry: Ariane Ernst & Holaamor
For more inspiration visit our Shop …