*Advertisement /in cooperation with EDITED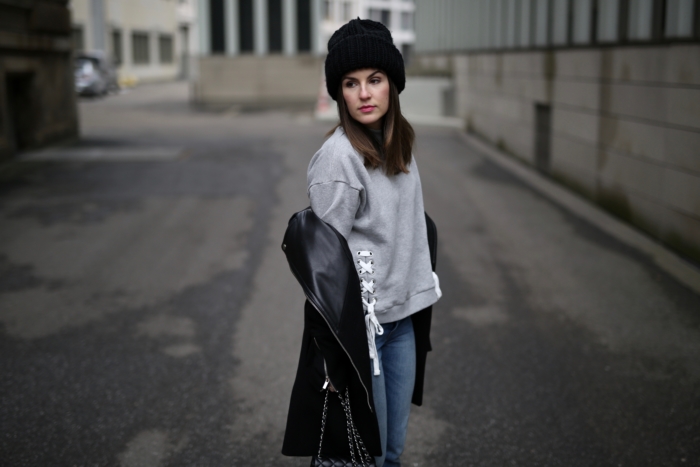 Shop my Look:

---
The winter and the cold temperatures are getting longer and longer and at the moment it feels like the cold temperatures doesn't want to end at all. I fight against this freezing weather by wearing something cozy and warm.  So when I'm standing in front of my wardrobe my first thought is to wear something comfy, so I'm pulling out my favourite jeans and a cozy sweater. And here I'm directly at the right theme, my new and beloved acquirement. I fell in love with the EDITED sweater from the new collection and of course I wanted to show you my new piece immediately. It's super cuddly and due to the lacing on the sides it is something totally special. I chose my look simple because I think that the detail is already sufficient for a good look. My favourite jeans and a warm beanie shouldn't be missing in such a comfortable outfit.
Well prepared for the cold weather, I made my way to the city to meet Kira. We had a lovely day and I also had to buy a birthday present for a friend of mine.

---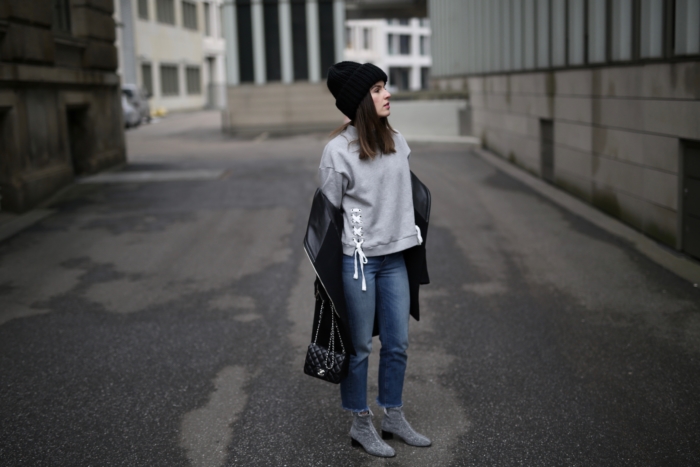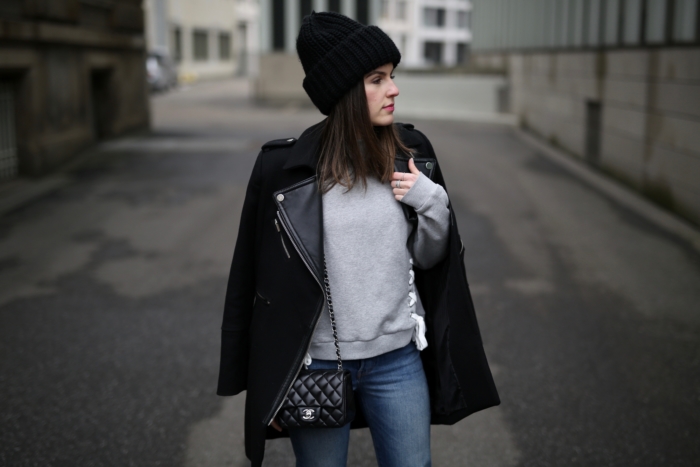 Meine Edited Favoriten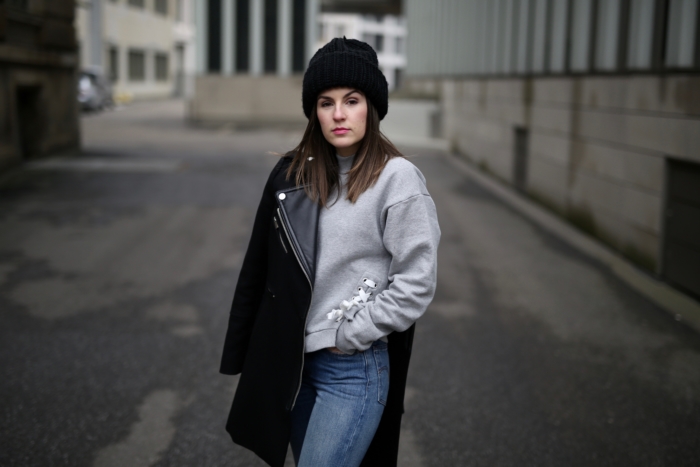 I was wearing:
Coat: Mango (similar here)
Pullover: Edited (here)
Jeans: Levis (similar here)
Shoes: Zara (similar here)
Beanie: Monki (here)
Bag: Chanel
For more inspiration visit our Shop …