*this article contains Affiliate Links & PR Samples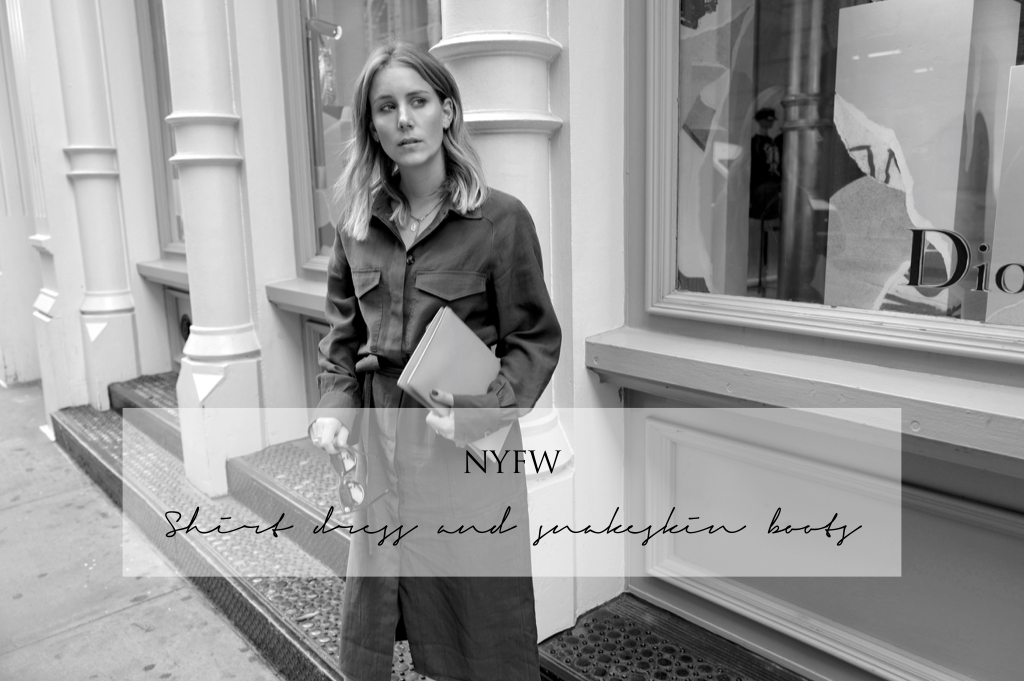 ---
The third year of New York fashion week and nevertheless, the question of the right outfits causes a mental overload shortly before departure for me. Therefore, I strolled through some shops last week and planned on buying 1 – 2 new pieces of clothes. Arrived at home, I found myself between three huge shopping bags and could only shake my head in my mind. For some reason, Midi dresses and skirts inspired me, and I created immediately exciting looks in my head. During summer there are rarely opportunities to create the exciting layering looks and that´s why, I suddenly felt such inspiration for fall outfits.
My favorites start with swinging midi dresses and skirts, the so-called shirt dress. The special feature is the buttoned front and collar solutions that reminiscent of an over-long shirt. Often a belt or a strap is tied around the waist which flatters the body a lot. For me the ideal dress choice for the New York Fashion Week, because the shirt dress can be combined in many ways. Summery with sandals, sporty with sneakers or with eye catching ankle boots. Moreover, they are the ideal basis for highlighting accessories and for me just the perfect balance of elegance and suitability for everyday wear.
Somehow, I don't feel comfortable in too chic dresses and with high heels. Hence, this year you will see a lot of wearable looks which can be worn by anyone far away from New York.

---
---

---


---

---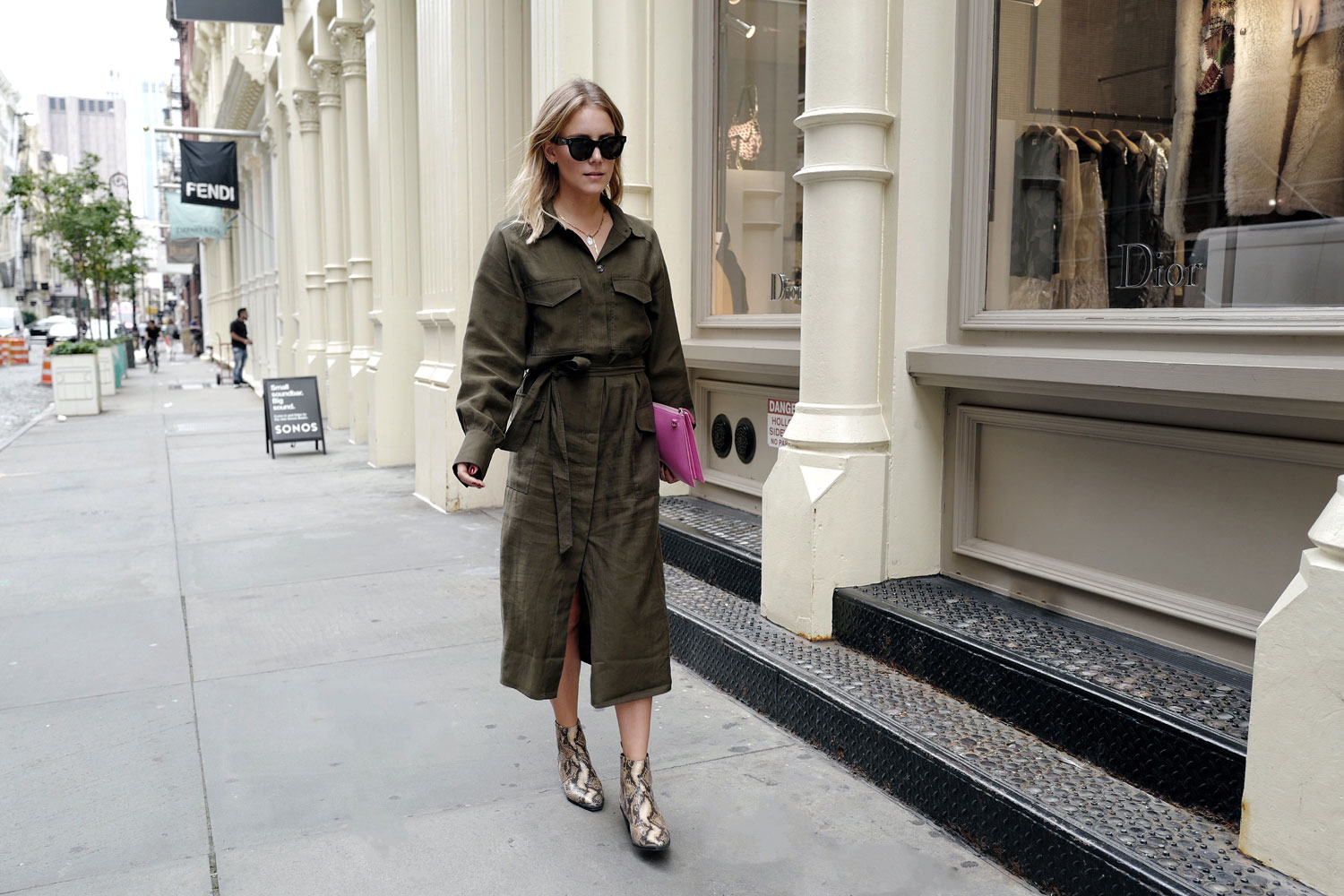 ---

---


SHOP MY LOOK:
Dress: H&M (here)
Sunglasses: Céline (similar here)
Shoes: Flattered (similare here)
Bag: Aigner (here)
For more inspiration visit our Shop …