*Advertisement/ This post contains PR-Samples & Affiliate Links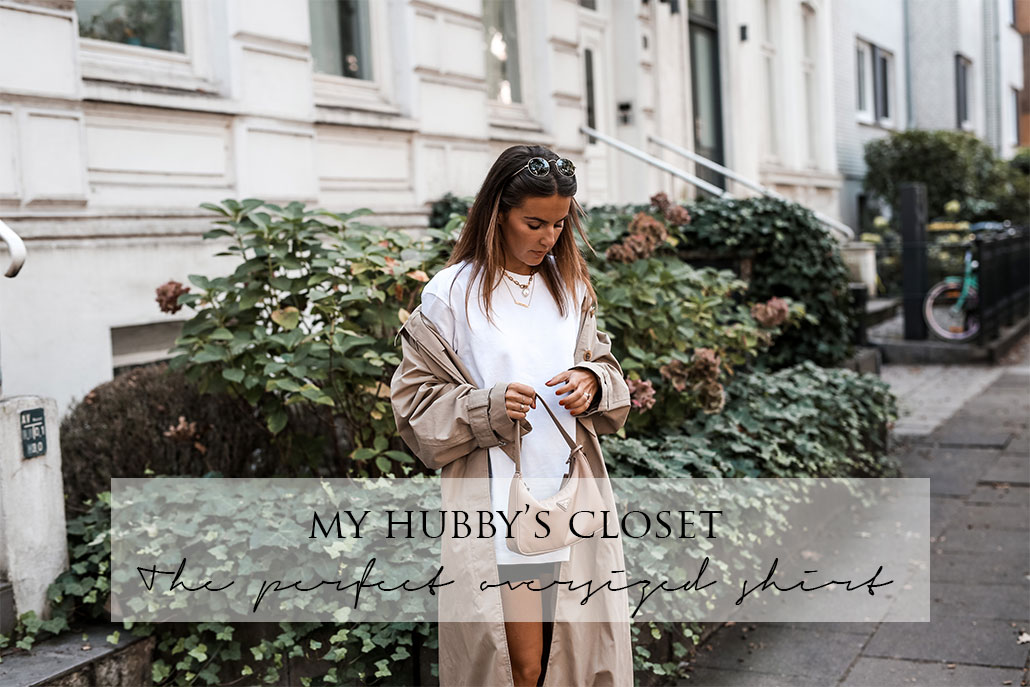 ---
I was desperately looking for an oversized shirt in my closet the other day. I actually have basics in all colors and shapes. They are always easy to combine and somehow I'm not the type for fancy prints or colors. But after I noticed that I didn't have an oversized shirt in my closet, I was about to order one before I realized that I could just take one out of Henrik's closet. Lo and behold, his shirts have the perfect oversized cut for me.
The T-shirt goes perfectly with cycling shorts and a trench coat. With this look the last warm days in late summer could definitely be enjoyed to the fullest.
We should definitely help ourselves to our husbands wardrobes more often.
It won't be the last time I'll take something out of his closet. I've definitely got my eye on a couple of overshirts.

---
SHOP MY LOOK: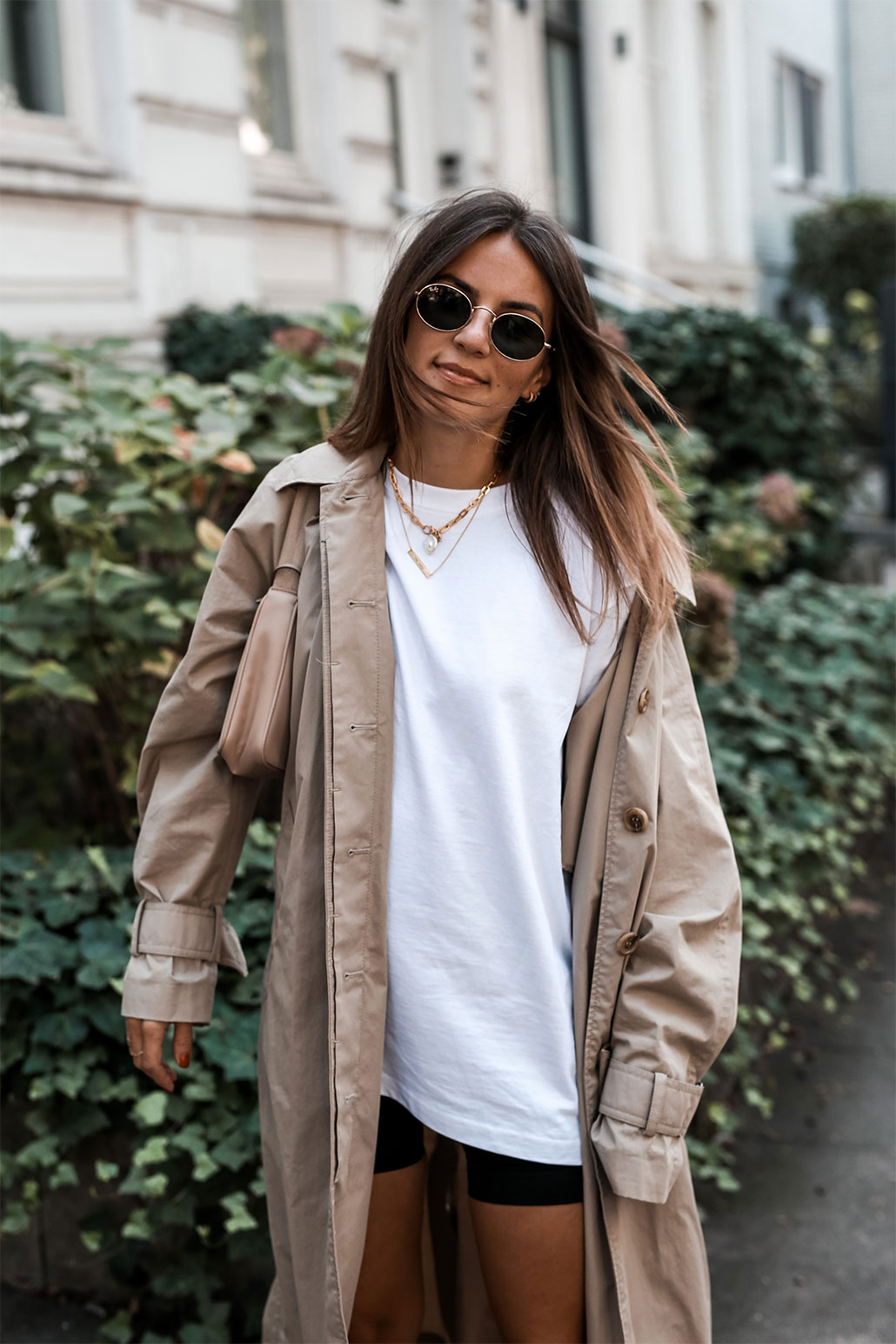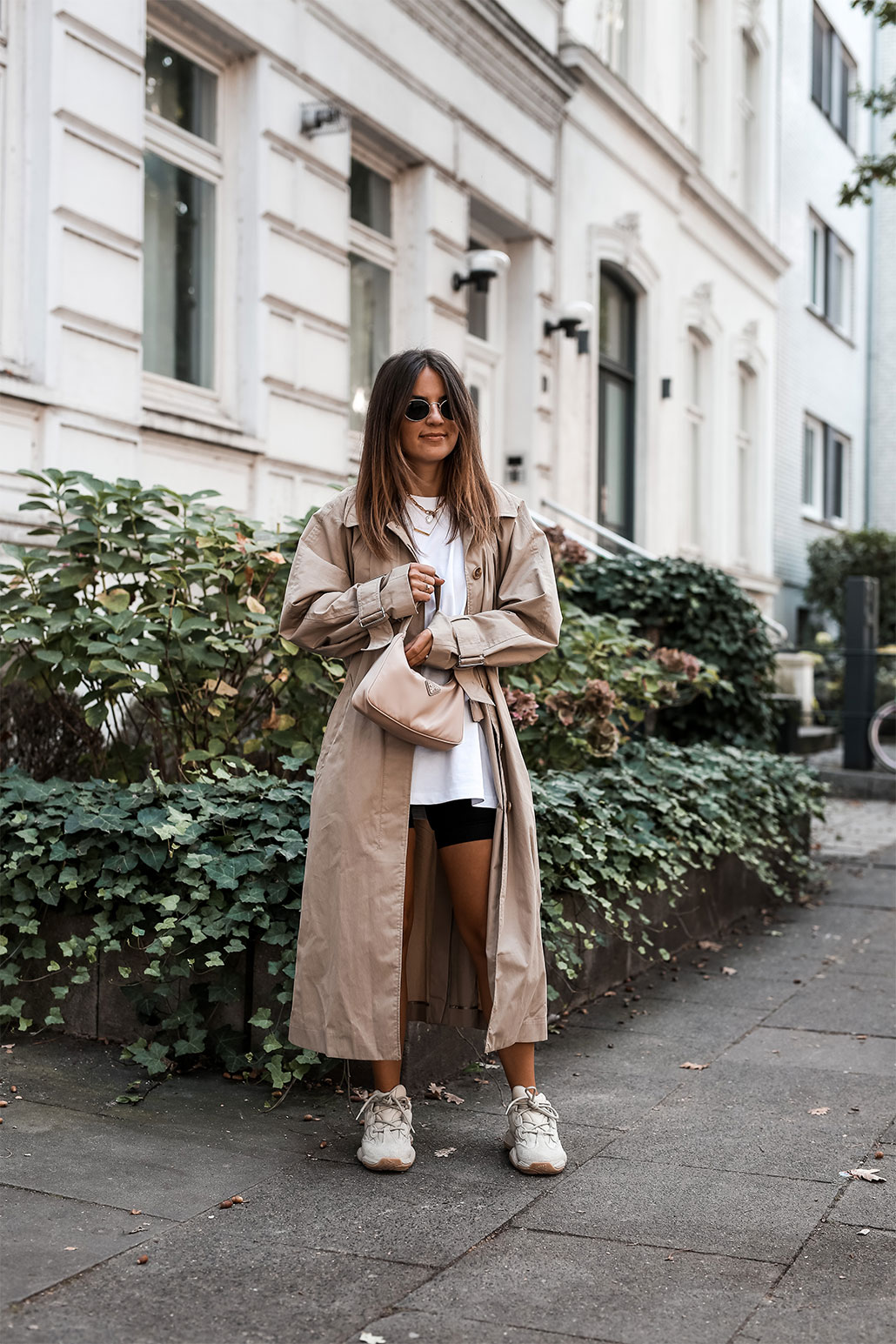 I WAS WEARING:
Coat: Arket
Shirt: Zara Men
Shorts: Nu-In
Shoes: Adidas Yeezy
Jewelry: Ariane Ernst
Bag: Prada
Shades: Ray Ban
For more inspiration visit our Shop …