*This post contains PR Samples & Affiliate Links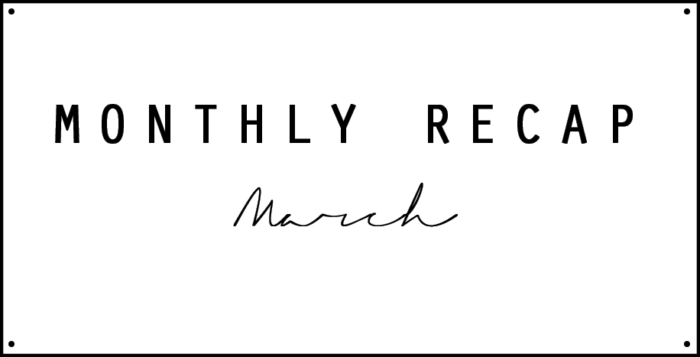 PLACES
Austria / Germany
The month started completely normal. Maike and her whole family spent a wonderful week in St Anton on a ski vacation. While Sonja and I stayed in Hamburg. We used the time, did a lot of sport together, planned new trips and events and spent our everyday life in the office. But who would have thought that all this would change soon.
As soon as Maike was back from her skiing vacation, the events piled up. Italy in a state of emergency. Corona was everywhere in the media. And suddenly our opinion about the whole topic changed. Although we have always dealt with the issue carefully, observed all the rules, kept our distance and always washed our hands, we couldn't have guessed what alarming proportions this virus will assume.
Just a few days later, Maike received the sad news that a family member from her travel group had a positive test. This meant quarantine for all of us! Although all of us felt well and we had no symptoms (until today), there was still the fear that Maike's result could also be positive. Fortunately, that was not the case. And even in the past few weeks, all of the events have been overwhelming. The number of infected people is increasing not only in Germany but worldwide! A condition that has never existed before and that spreads fear across the country.
Particularly, in such difficult times, the most important thing is to stick together. Because our future lies in our hands. And for this it is extremely important to stay at home and to prohibit social contacts! Because the longer this health crisis persists, the greater the impact on the economic crisis!
Together we can do everything!
Let's stay positive! Let's stay home!






HIGHLIGHTS
It is difficult to talk about personal highlights in such difficult times. However, it is also important not to sink into your own negative thoughts. Because what we still have is our home. Our sheltered four walls, which offer us security. Don't let your optimism go away and make the best of the current situation. For this we have already summarized great contributions on what you can do at home.
I am trying to stay positive and I keep my hope. Hope that everything will soon go back to normal and that we have overcome the crisis. Hope that we can celebrate our civil wedding as planned this year in June and Sonja's and Henriks wedding in July together. But only time will give the answers.
Until then, I enjoy spending time at home with my loved one. We start the day together with a home workout followed by an 8km run around the Alster. Fueled with fresh energy, we always start in a good mood and are more productive in the home office. We tried out new recipes, drew and painted, read exciting books, played board games, held video calls and really appreciated the time at home.
I love my home and I am grateful that we still have it so good in such difficult times. With books, delicious food, your own yoga mat, Netflix and co. we're still privileged. I always have to think of a quote that I read recently and made me think a lot.
"They sent our (grand)fathers to war – they only send us home!"
Think about it. No matter how difficult the current situation may seem, there are still things we can be thankful for.
FAVORITE LOOKS



NEW IN

FAVORITE POST
Our most clicked post this month relates to a little guide on what you can do at home.
BEST OF INSTAGRAM






WHISHLIST


For more inspiration visit our Shop …