*this article contains Affiliate Links & PR Samples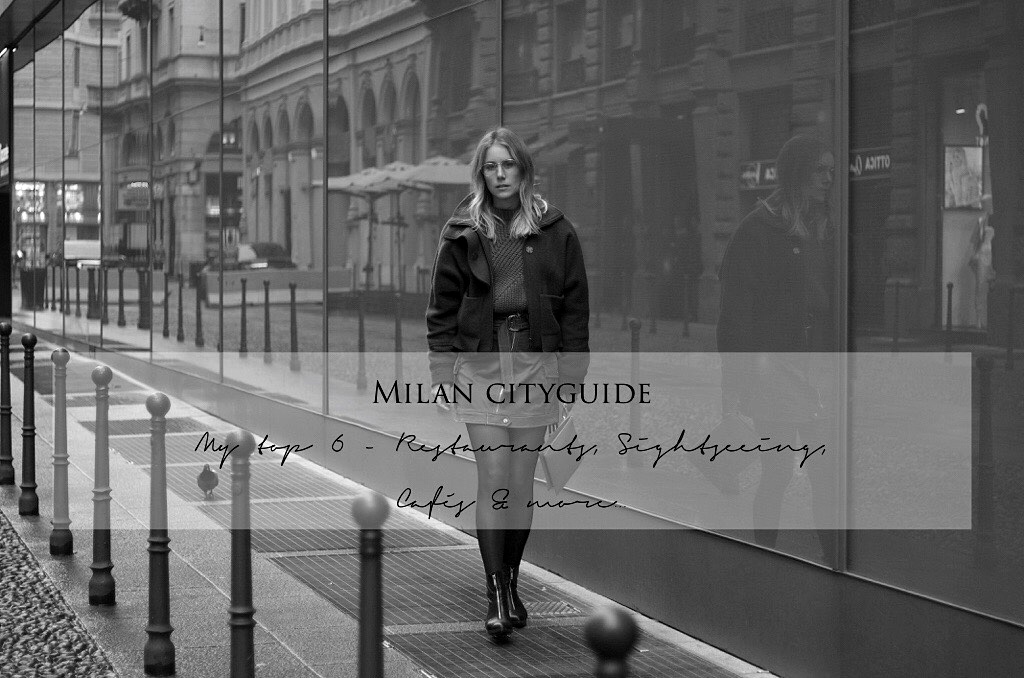 ---
For Sonja and me it was the fourth time we went to Fashion Week in Milan last week. In addition to the shows, collection presentations and events, we love the city for its special flair. This is certainly influenced by the fashionable style of the Italians, but also the unique architecture and the good food contribute this appearance.
With each trip to Milan, our interest in exploring new corners, restaurants and cafés keep on rising. Nevertheless, we feel that many of the beautiful corners are still unexplored and we would like to return a few times to complete our list of favorite spots in Milan.
However, today I would like to share some of our highlights with you and hope that you will soon have the chance to test them during a city trip.

 – MILAN CITYGUIDE –
---


---
DUOMO DI MILANO
Of course you can't miss  to visit theDuomo. In order to avoid the long queues, we have set an alarm at 7.00 am. Because before you can enjoy the view on the terrace of the cathedral at 9.00 o'clock, you also have to buy a ticket in the nearby ticket shop.
MOTTA CAFÉ
Galleria Vittorio Emanuele II
Directly on the cathedral square is the Galleria Vittorio Emanuele, where many luxury shops and sweet cafés can be found. Because of  the freezing temperatures, we took the chance to warm up in the Motta Café while enjoying incredibly good coffee. The special interior and the great view invite you to linger. In addition, it's exciting to watch the well-dressed people in the Galleria while strolling around.
---


---
BRERA
Located behind the Cathedral Square, the modern district is the ideal place to browse the boutiques and small cafés. There you can find our favorite nail salon "Lady Nails", the Acne Store, the Princi Bakery and also sushi lovers get their money's worth at Temekinho and Brasilian sushi creations.
All in all, Brera is our favorite neighborhood.
NAVIGLI
Naviglio Grande
Every Saturday there is a great antique flea market at the Navigli canal. With an ice cream or coffee in hand, strolling becomes a real holiday experience. The many small restaurants invite you to linger over typical Italian Aperol and antipasti.
PIZZA AM
Corso di Porta Romana
You will leave this pizzeria with a full belly and a big smile on the lips. The good-humoured staff offers you a welcome drink and some an appetizer directly you walk in. The pizza variations areoverseeable, but the quality speaks for itself. It definitely worth a visit!
 INSTAGRAMFOOD AT PANINI DURINI & MINT GARDEN CAFÉ
Avocado toast, pancakes and sweet croissant are program in this "Blogger Hotspots". But the menu can do more, than just look good on pictures. It tastes really delicious! The typical breakfast, however, consists of coffee and panini and brings a certain variety for us. And of course it's fun to adapt the habits of the locals and to feel like a true Italian while having an espresso on the counter – at least for a moment;)
---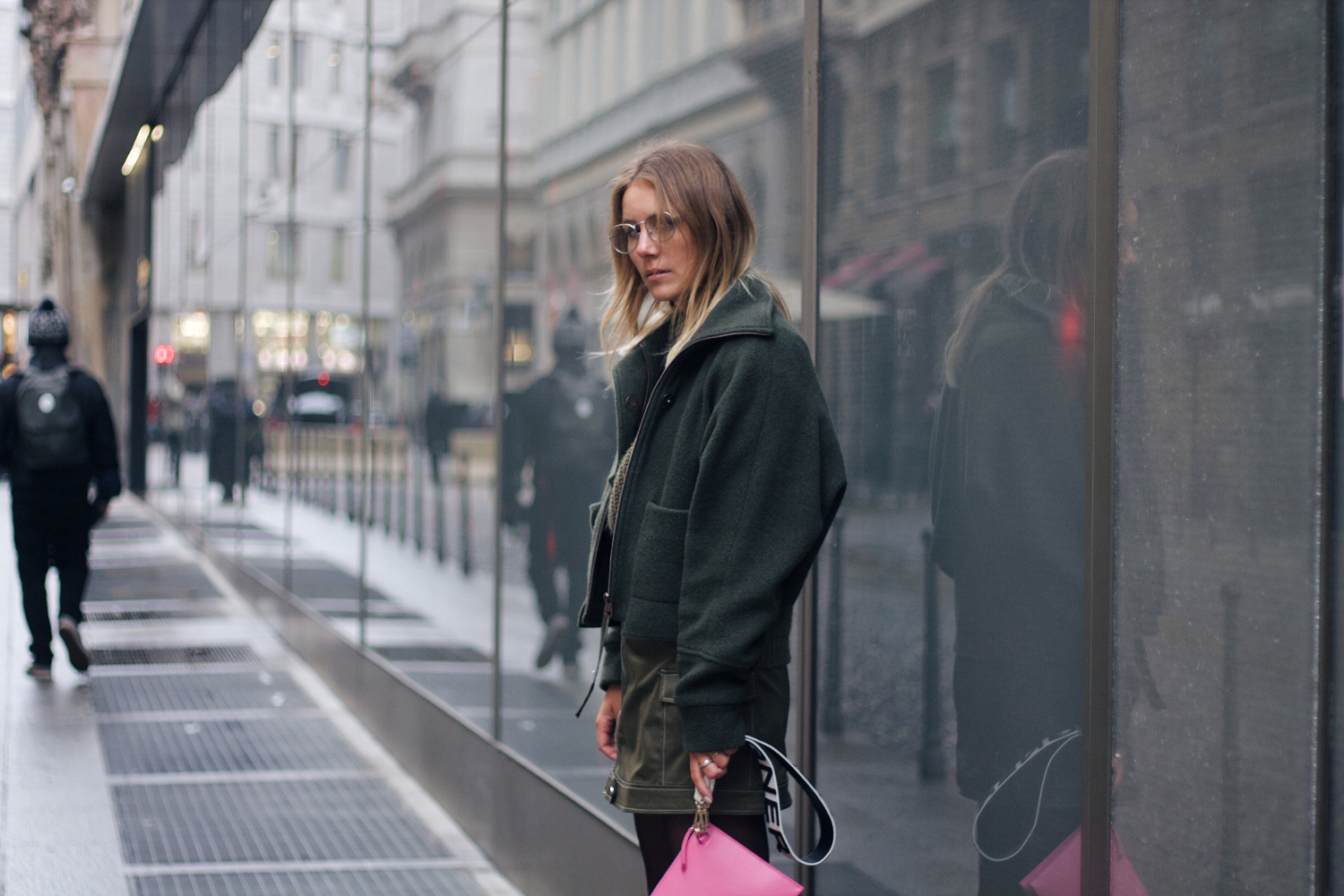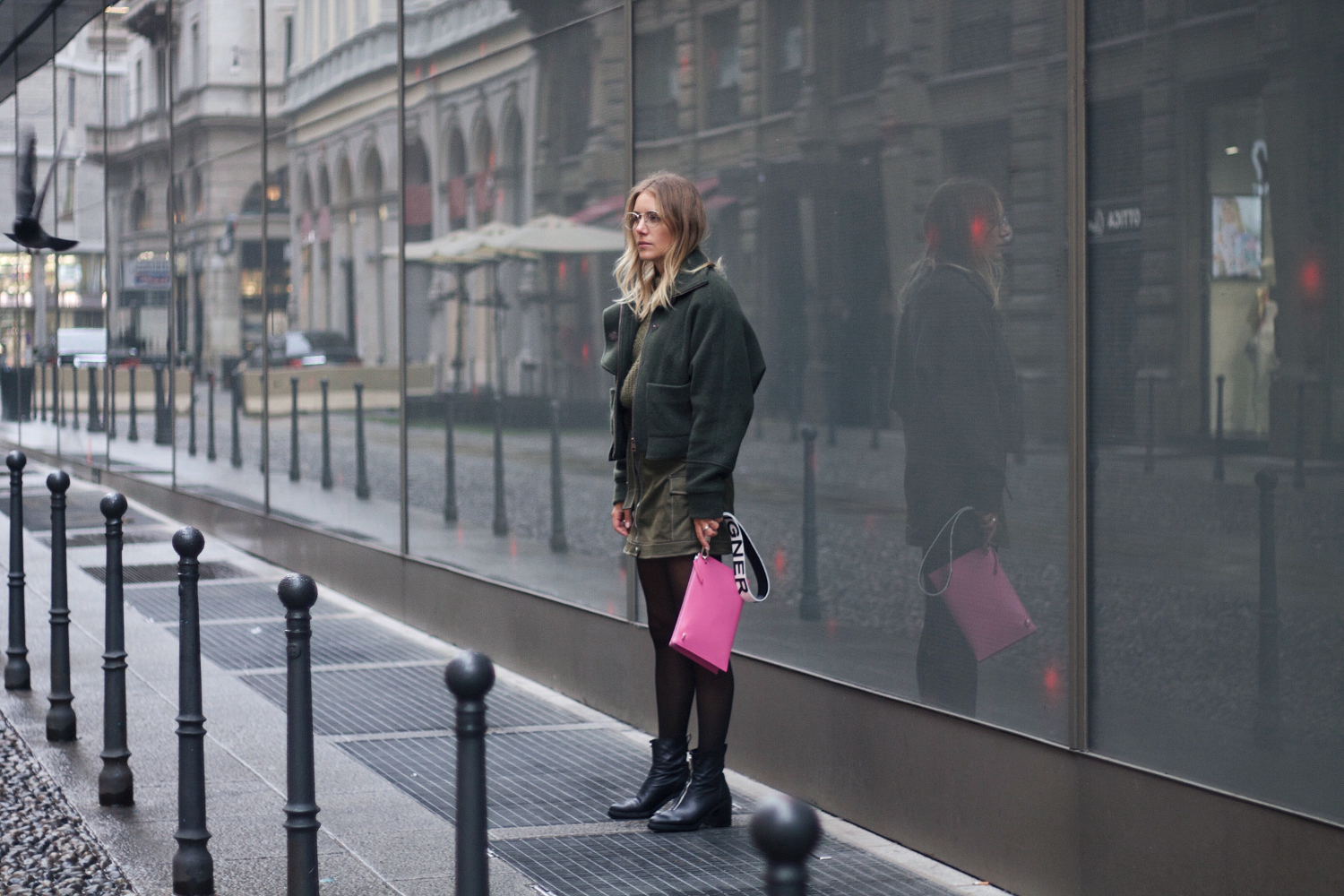 SHOP MY LOOK:
Jacke: Mango (similar here)
Pullover: Mango (here)
Skirt: Mango (here)
Shoes: Zara (similar here)
Glasses: Asos (here)
Bag: Aigner (similar here)
Bag Strap: Aigner (here) *
For more inspiration visit our Shop …




 *Presssample
MerkenMerken
MerkenMerken
MerkenMerken
MerkenMerken
MerkenMerken
MerkenMerken
MerkenMerken
MerkenMerken