*Advertisement / sponsored by Otto
---
It's finally this time of the year, Christmas is coming up and slowly we are all reflective and joyful. Finally we all arrived at home at we also started to prepare Christmas with our families. The Christmas trees are decorated and the Christmas dinner is smells delicious. The three of us enjoy this time of the year especially we can switch off and spend time with our beloved ones.
Today we  prepared a whole other article for you as usual, because we want to show you some festive looks for Christmas eve, for the Chirstmas holidays and also for New Years eve.
---
---
Maike:" On Christmas eve I always like to wear some festive clothes. So on such a special day I grabbed a blouse and a highwaist skirt. I'm so in love with the skirt, because the color is so nice. According to the bordeaux skirt I choose some playful sandals in the same color. I really like some cuddly pieces so the scarf was perfect to complete the look."
---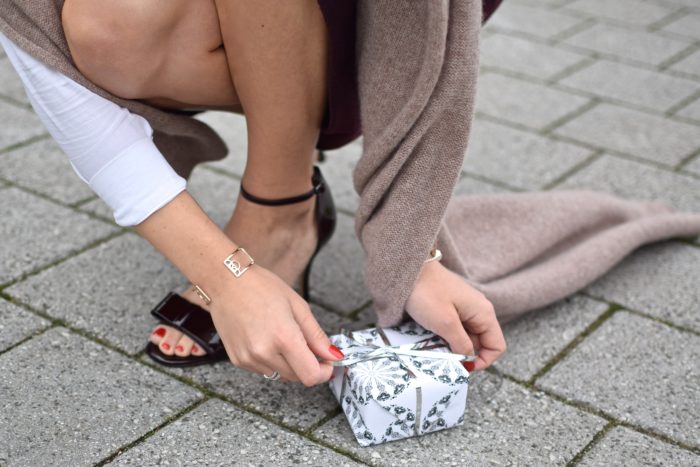 ---
Kira:" I always spend Christmas with my family in Spain. So it became normal for me that we have 20 degrees at the Christmas holidays here. It is enough if I just wear a poncho over my clothes. And it fits perfectly  to my cozy white-gray look for the christmas holidays with my beloved ones."
---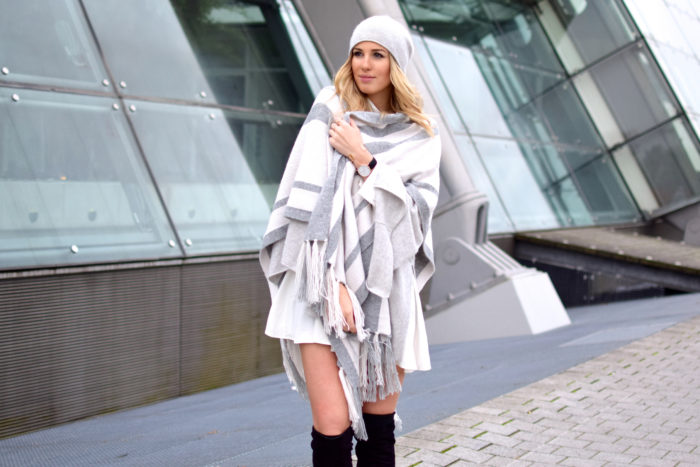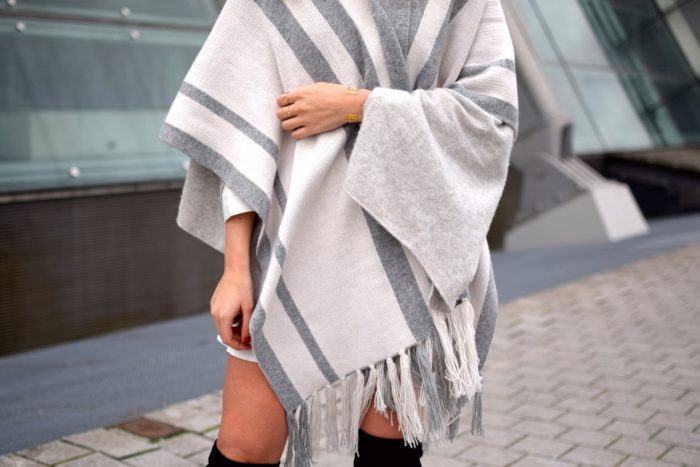 ---
Sonja : " On New Years Eve, it has to sparkle. I'm usually not the a fan of glitter, but the silver bag was a must have for me. When it became a little but festive I just automatically grab to dresses. I don't know why, but when I'm wearing a dress I automatically feel dressed up. This New Years eve I want to dance all night long, so I choose some sandals with a comfortable heel."
---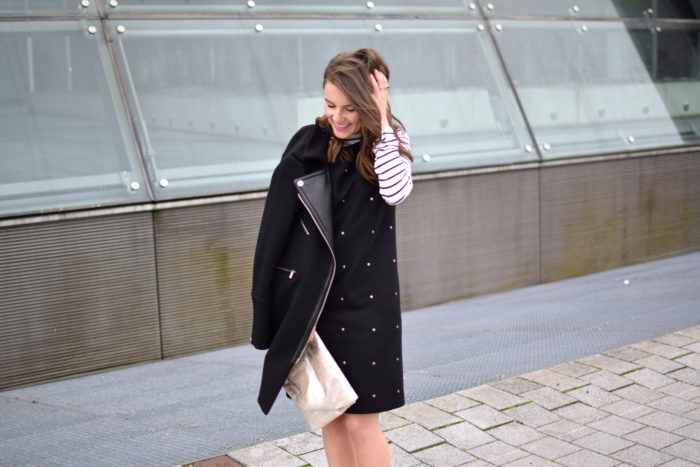 You can find all outfit details at Otto.de in the Next Shop!
Merry Christmas!
For more inspiration visit our Shop …