*this article contains Affiliate Links & PR Samples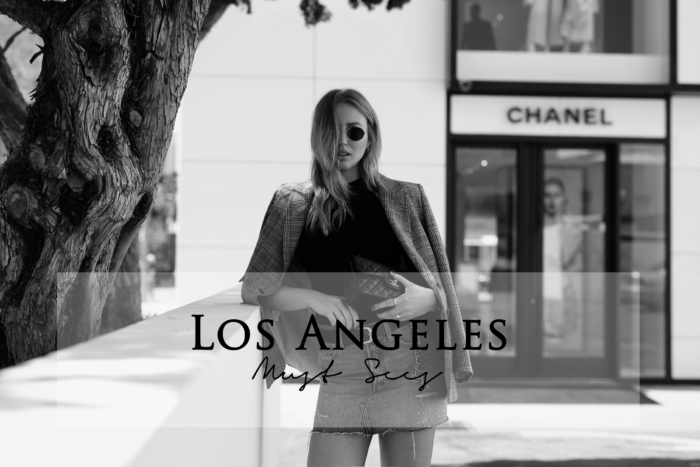 ---
"Welcome to lalaland"
For a second year in a row we traveled to the city of angels. And yet, Los Angeles still has so many corners that we still need to discover. Of course, we liked a few things from last year so much, so we need to do it again this year.
"But what are our must-sees in L.A.? And where do we get our travel tips and inspirations from?"
Of course our main source of inspiration is Instagram. For example, I search through all the good food spots in the city or look at other fashion, food and travel bloggers, for recommendations. But to be brief and concise, I  tell you our top ten must sees in L.A..
1. Make the Runyon Canyon Hike a Hollywood Sign.
2. Take a bike ride from Venice Beach to Santa Monica Pier.
3. Have breakfast at Urth Café.
4. Walk around at the Melrose & Fairfax Fleamarket.
5. Eat an Açaí Bowl at Amazebowls.
6. Take the tourist bus through Hollywood.
7. Go shopping in Abbot Kinney.
8. Have lunch at Gracia's Madre.
9. Drive to the LACMA Museum.
10. And finally, visit the legendary Rodeo Drive.
When creating this list, I immediately noticed that it is almost impossible to set only ten small points. But I hope we could give you a little insight into our plans for the next couple of days in the City of Angels.

---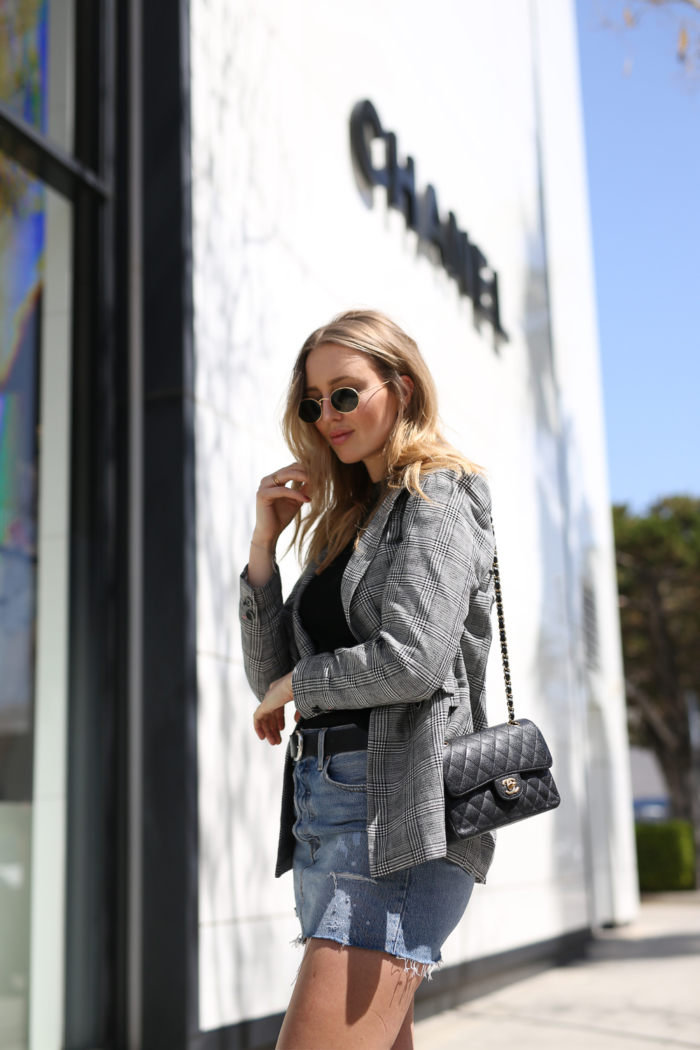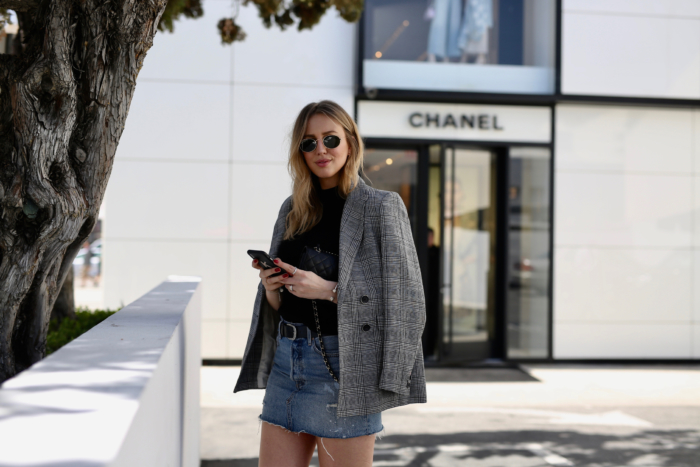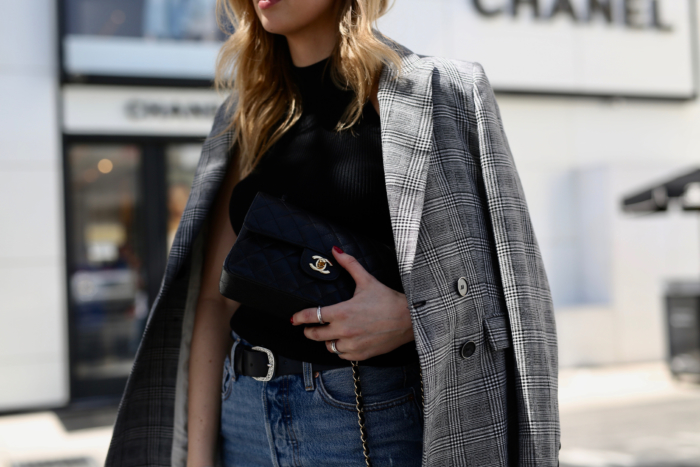 ---
Shop my look:
Top: Zara (Similar here)
Skirt: Levi's (Similar here)
Blazer: Mango (Similar here)
Shoes: Vans (Similar here)
Sunnies: Ray Ban (Similar here)
Tasche: Chanel
For more inspiration visit our Shop …




MerkenMerken
MerkenMerken
MerkenMerken
MerkenMerken