*In cooperation with Patrizia Pepe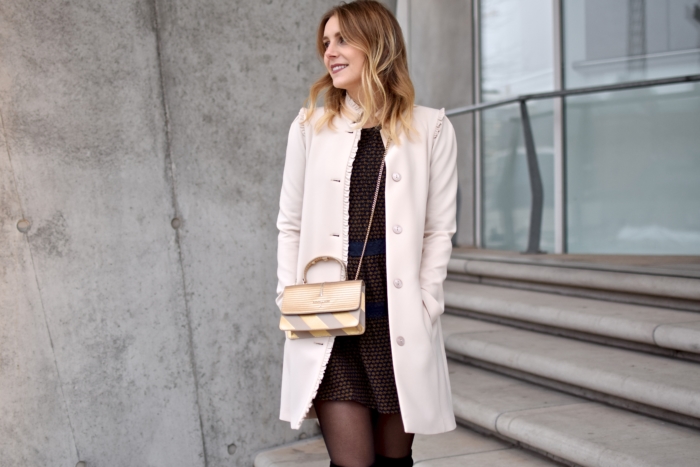 ---
Let's get festive – What to wear for family visits
What is so special about the holidays? Is it the time, which is usually so short? Time from which we always have too little and which always passes by way to fast. This is the reason, I took a whole week off to spend it in my hometown this year.
I visited many friends, who are living and studying all over the world. Some of them already have their own small families. I listened to funny stories about the usual  "small town gossip" , took a walk in the small forest around the corner and simply enjoyed to be there.
After Christmas Eve, there are the traditional family visits, where you are basically eat and also drink too much. But that's the point. To socialize with your small cousins who seem to grow older and bigger so fast. Actually I have to deny myself from saying annoying sentences like: "Ohhh you got so tall." or "Look at you, you are all grown up now.". To make amusing conversations with the dear grandma, who asks about my blond boyfriend with the blue eyes and the ugly paintings on the arm. If she only knew that the second arm and the thigh are now covered with tattoos also ;). Aunts and uncles ask what I'm doing on the Internet. What is this Snapchat and Instagram and how I think about my future.
It is a wonderful place an extremely down to earth. So I don't want to wear a too showy dress on the holidays. A patterned dress from Patrizia Pepe is chic and playful at the same time. This fits always and no matter you are  in a chic or comfortable mood.
With tights and overknees and a cozy sweater you can protect yourself from the cold. But also with pumps and an elegant coat you always make a good figure in that dress. Simply one piece of clothing can be combined  in so many different ways. That is why it's  the ideal choice for the Christmas holiday with my family.

---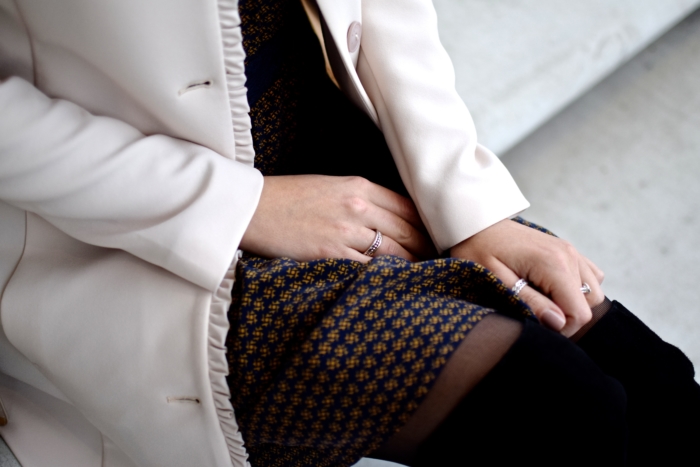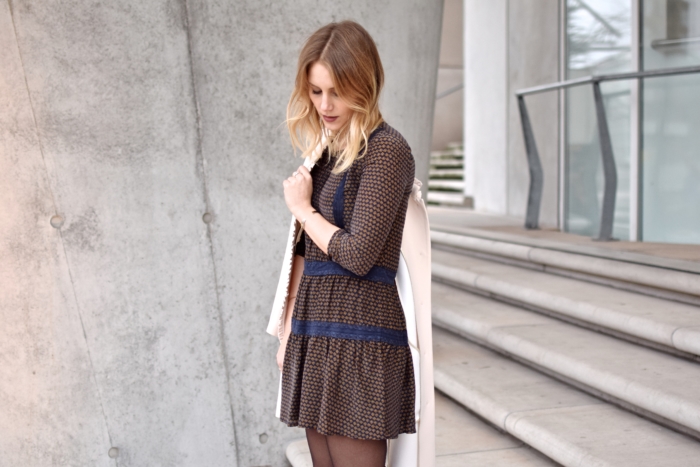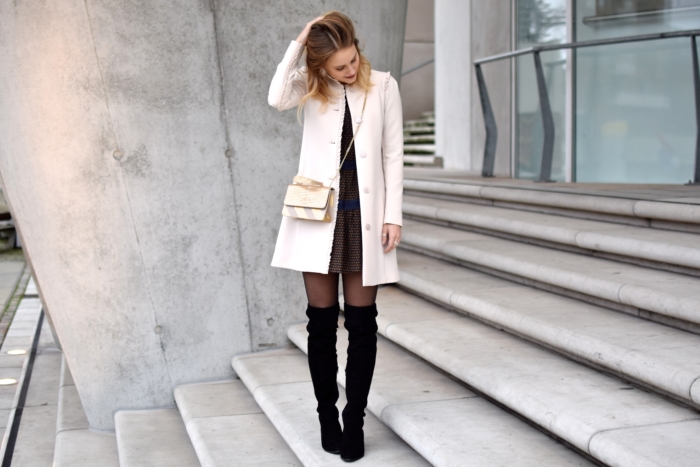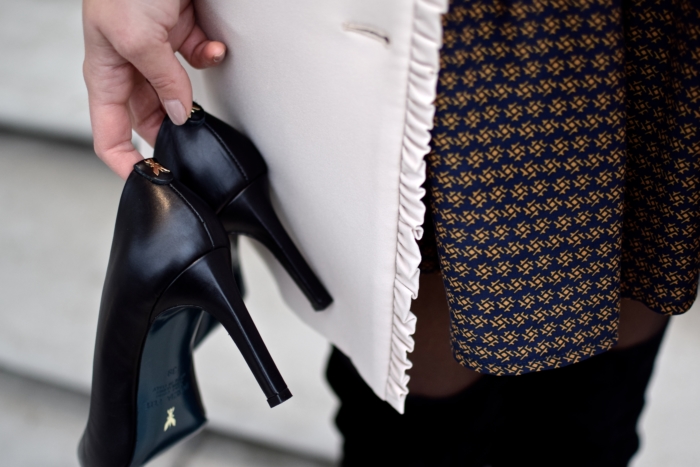 SHOP MY LOOK:
Dress: Patrizia Pepe (here)
Coat: Patrizia Pepe
Pumps:  Patrizia Pepe (here)
Bag:  Patrizia Pepe (here)
For more inspiration visit our Shop …