*In cooperation with Blume2000.de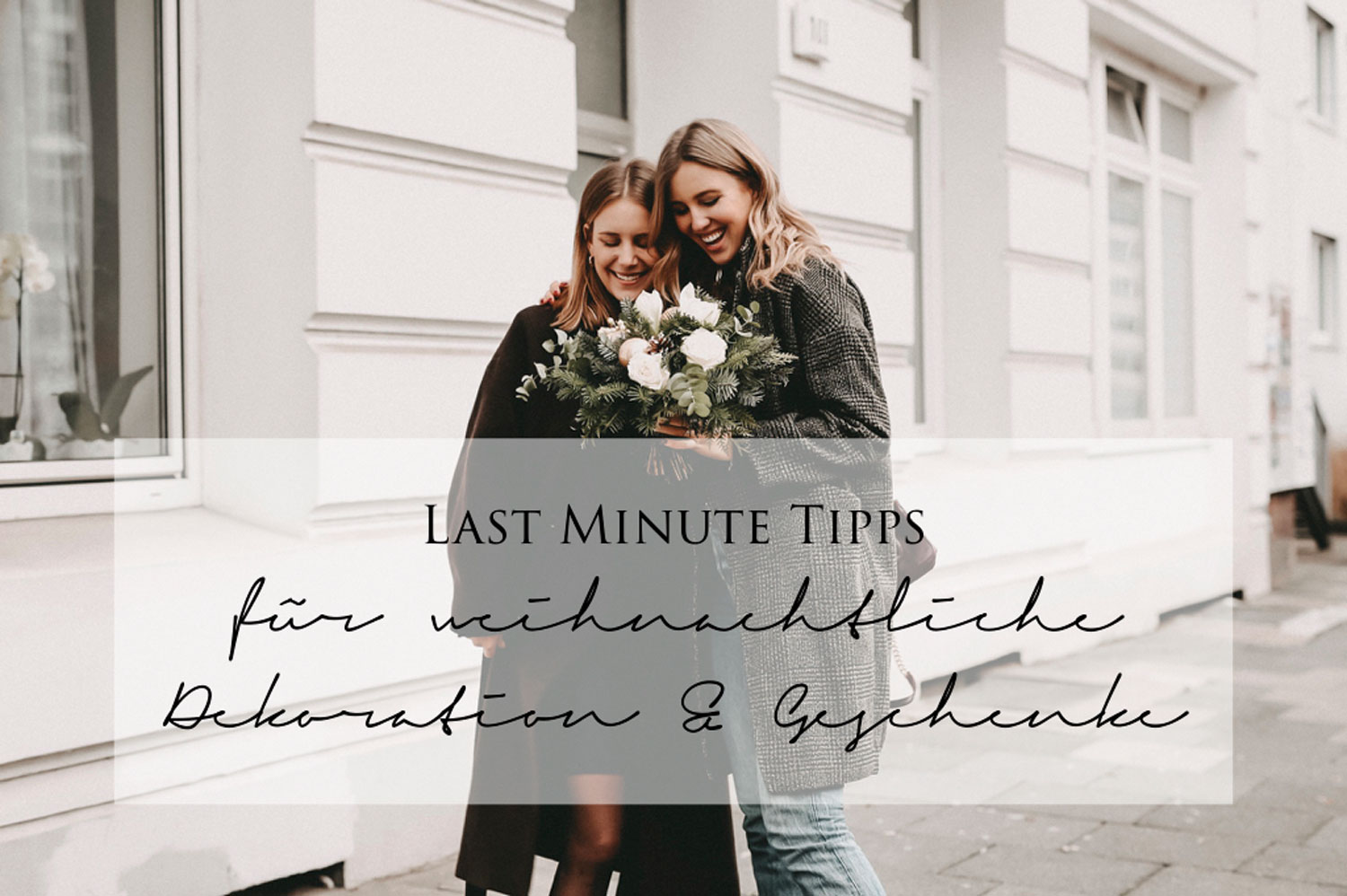 ---
We are already opening window 17 of the advent calendar today and just a little while longer until Christmas Eve. This very special atmosphere and the great anticipation to spend time with the family is spreading. Sparkling fairy lights decorate the streets and light up dozen windows. We enjoy the cozy evenings at home, when we cuddle up with our cozy blanket, accompanied by a cup of tee and a book. Or do you belong to the people who meet up on the Christmas market with Glühwein to tune in? The scent of fir, a bit of decoration, the wrapping of presents for the beloved ones and the sound of Christmas songs gets also the last people in the Christmas spirit.
But what do you do when due to the everyday hustle and bustle you cannot seem to find the time to decorate your home and cannot buy all the presents? Therefore, we provide you with the ultimate last-minute decorations and gift ideas!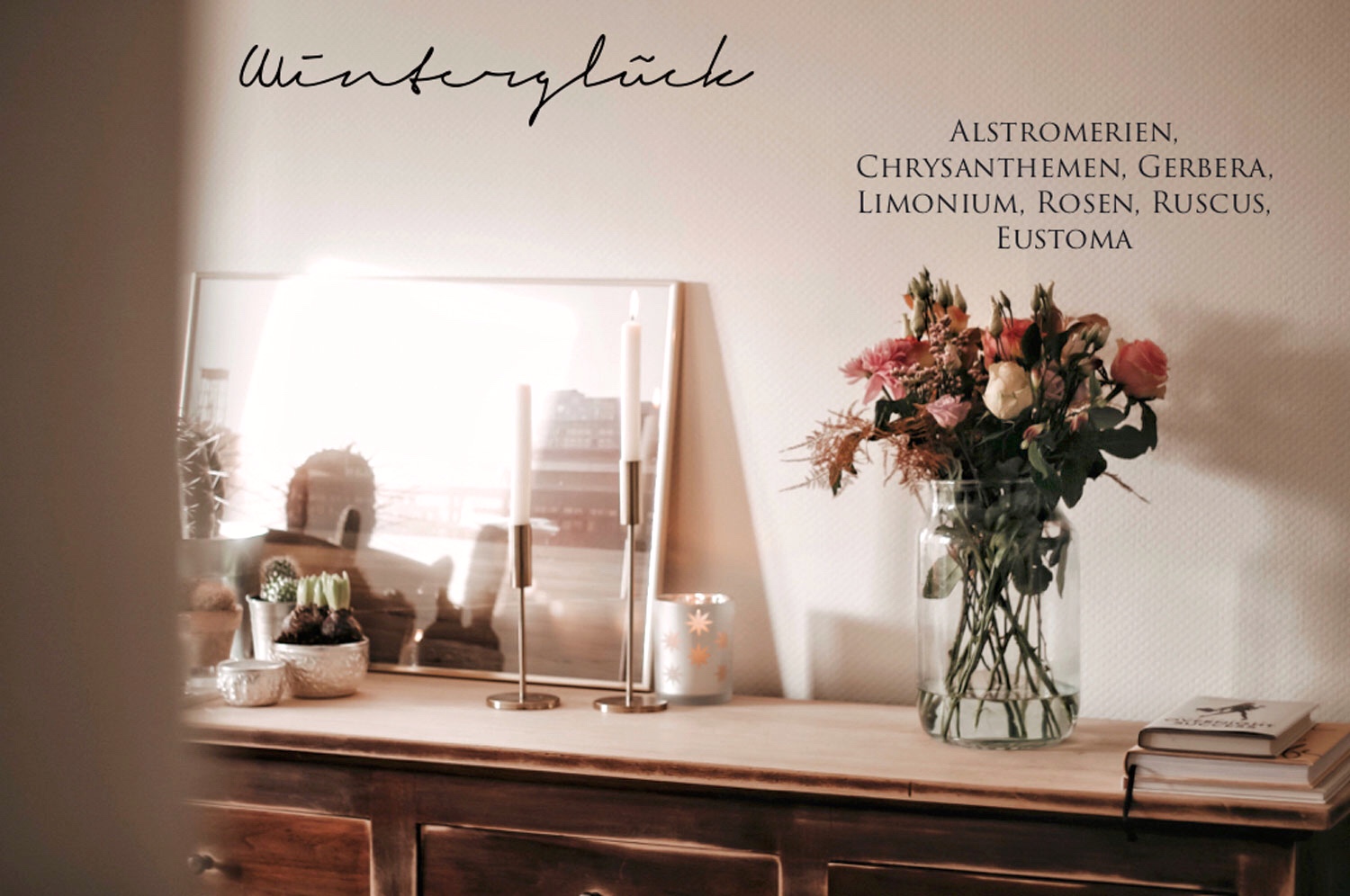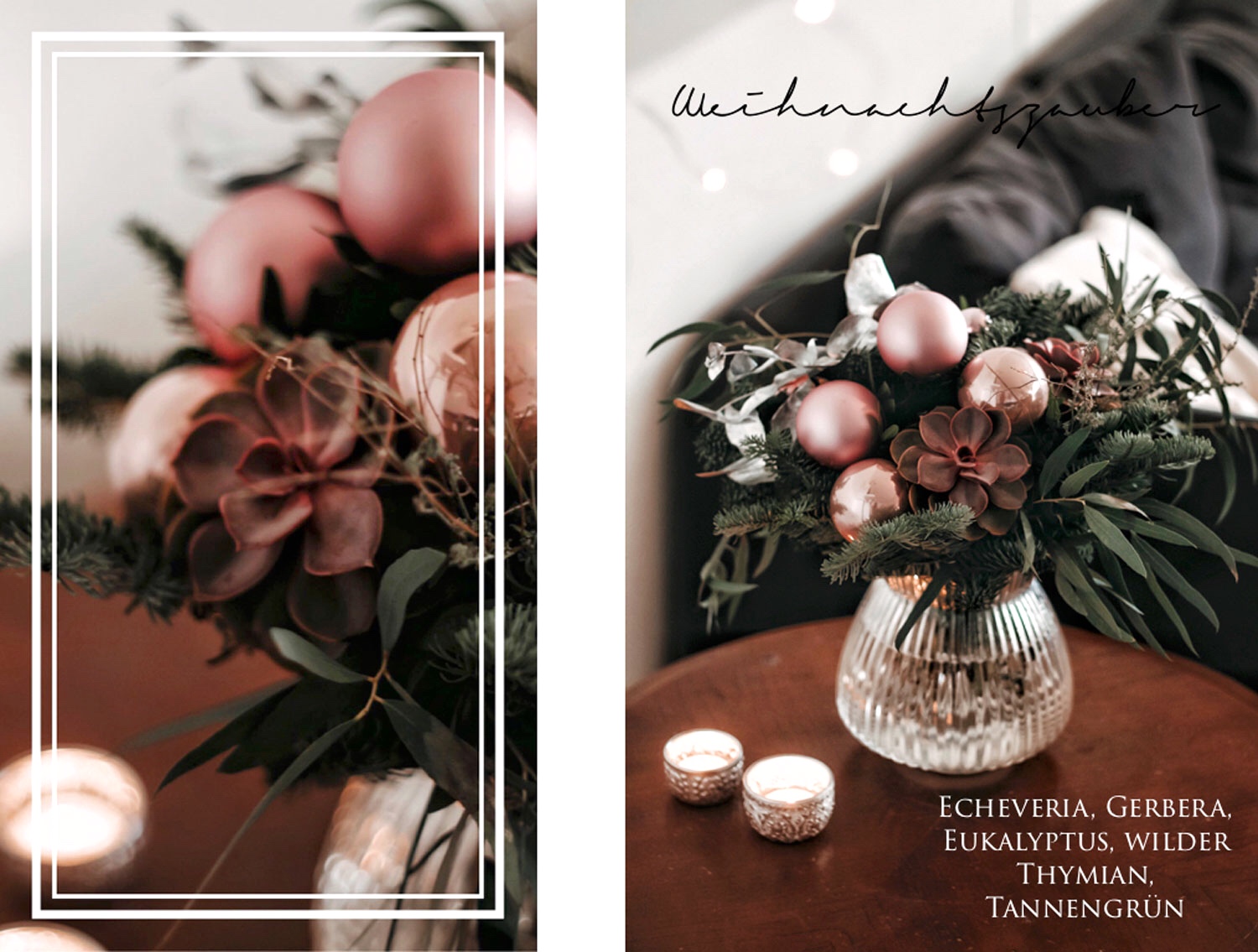 Obviously, not everybody has room for a big Christmas tree. In my case, the joy I would get from a Christmas tree is rather short because I will spend the whole holiday in my hometown. Therefore, I have never bought a Christmas tree in the past few years. Nevertheless, I enjoy Christmas decoration and the scent of fir branches to the fullest. Christmas atmospheric flair is also created with flowers and floral arrangements in Christmassy color shades. And the best thing is, that you can order the perfect flowers per click at Blume2000.de There you can find classical flower buckets in bright red shades, but also elegant floral arrangements with light flowers and baubles. No matter in which color shades the own decoration shines, you can get the perfect matching arrangement at Blume200.de. No matter if in a flower pot or as an arrangement flowers to Christmas always provide you with a festive joy.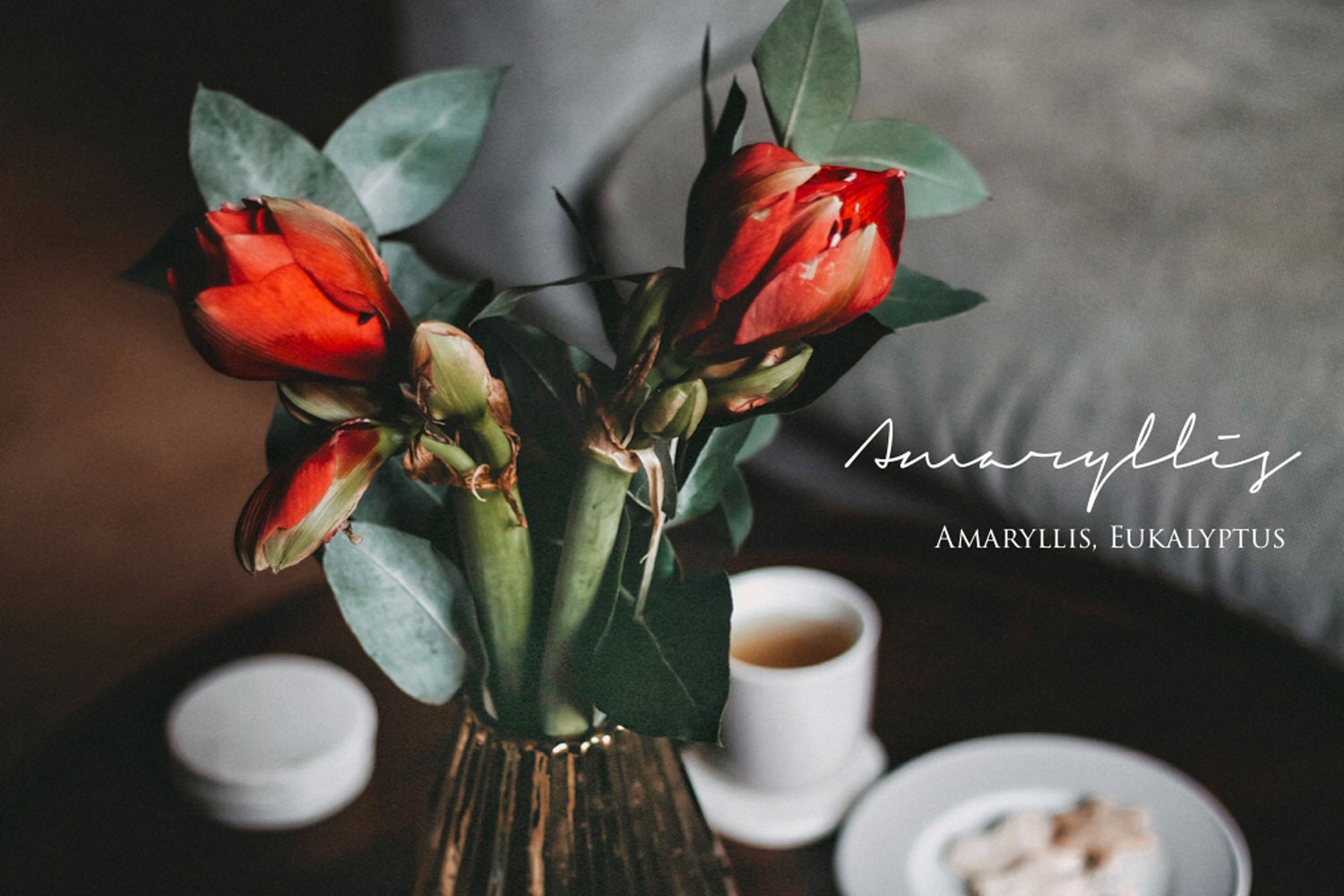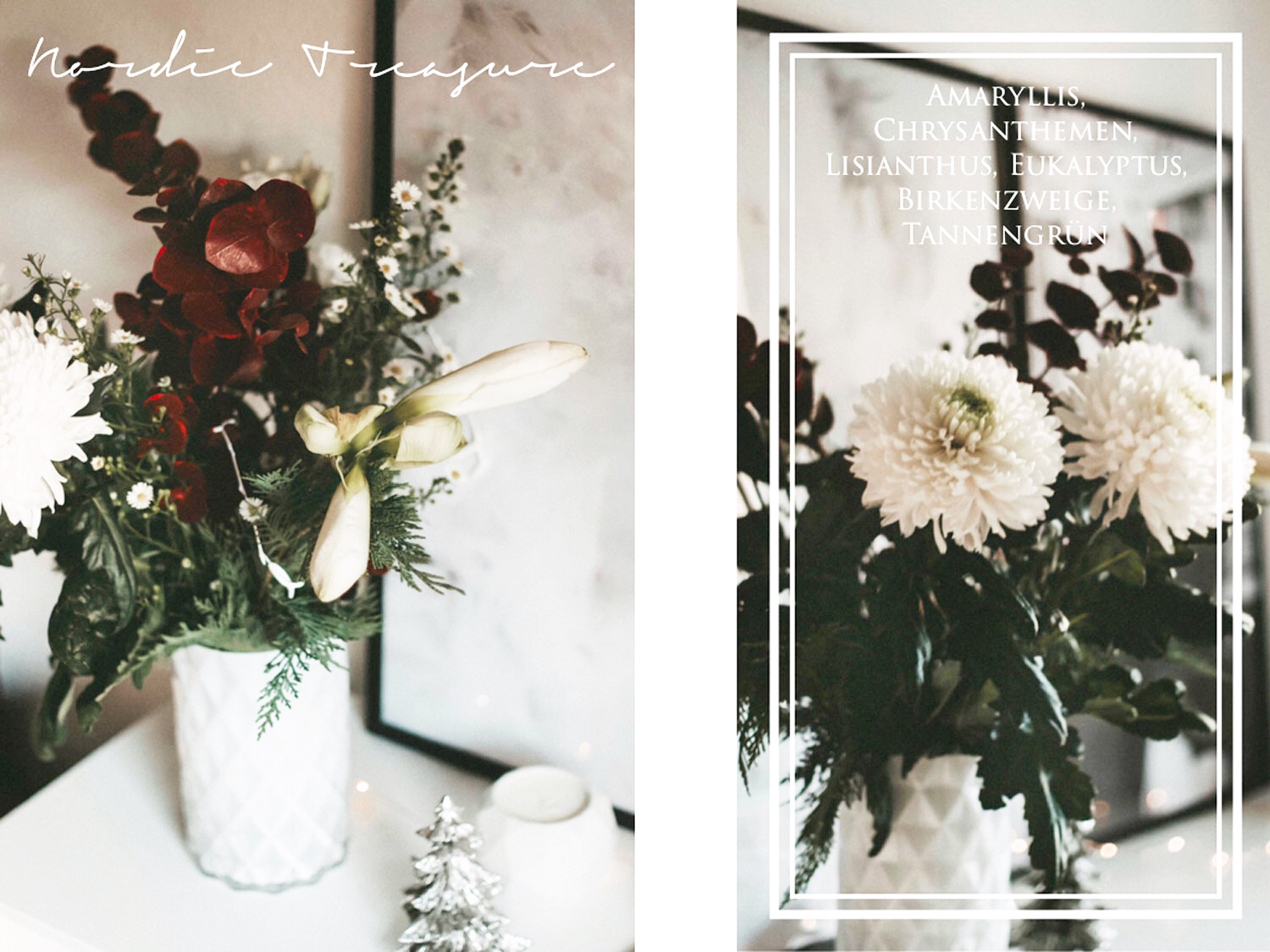 With flowers you cannot only make yourself happy, but also surprise your friends or thank someone for an invitation. A floral arrangement is so easy to order and has so much positive impact. You just have to choose one of the many beautiful floral bouquets or flower pots and then provide it with an individual personal touch.  Could be by adding a card or a small gift – there are hardly any limits to the imagination. The delivery service of Blume2000.de makes it easy, to provide someone in the pre-Christmas season or punctually to Christmas eve with a very special surprise Here it is easy to send out Christmas flowers!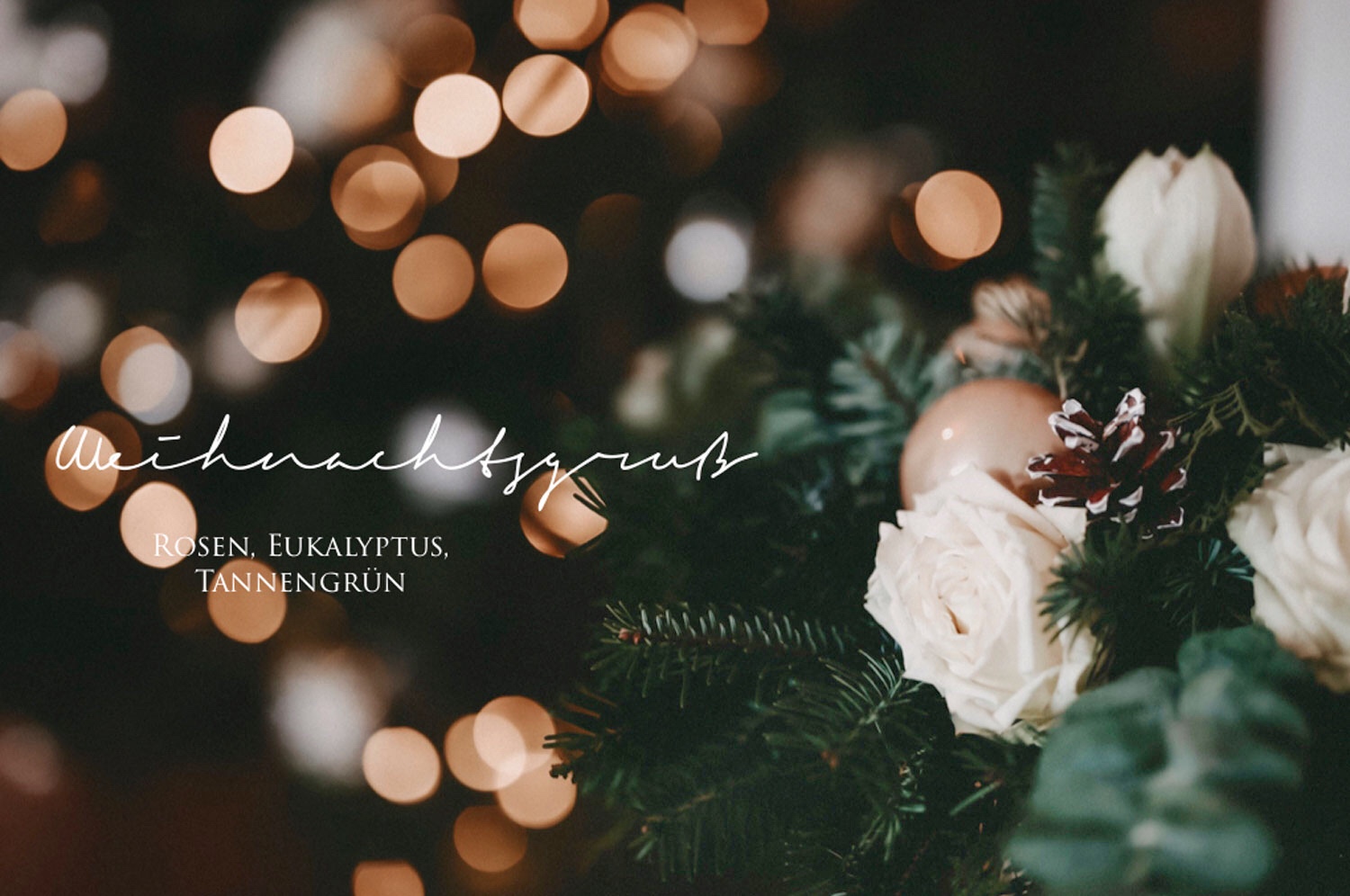 We wish you merry Christmas and we hope we could get you into the holiday spirit via our pictures and inspire you!


&