*this article contains affiliate links und Pr sample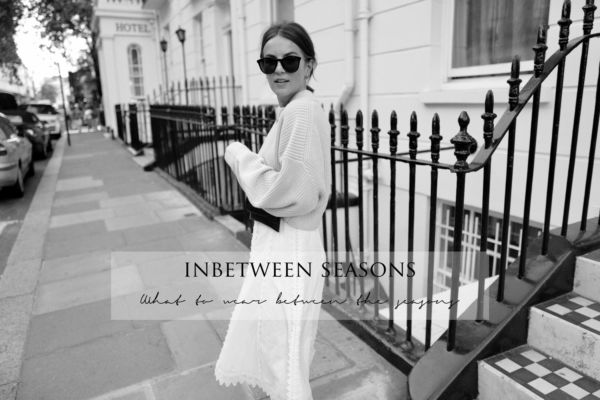 ---
Unfortunately, summer is over, and it will be fall shortly. However, currently it is neither summer nor fall… Therefore, my warm coats are still lingering in my wardrobe and my summer clothes are already stored and are waiting for the next summer. But what do you wear now? It can be very confusing if you are not sure whether to wear something summery or fallish.
There are a few tricks to dress stylish in-between seasons.
A midi skirt or dress suits this season perfectly. When you are not sure, if it is a bit cool outside, wear a knitted pullover over your midi dress or skirt and take a jacket with you. It is highly likely that it gets warmer during the day. Consequently, you can take some of your layering pieces off and are perfectly prepared for the day.
Leatherjacket and Trench coat. The temperature literally screams for leatherjackets and thin coats. Somehow a well-chosen jacket creates a stunning outfit and you are perfectly dressed for cold temperatures and evenings.
Boots and over knee boots. Especially, during in-between seasons I am a total boot fanatic because every outfit immediately looks stylish and casual. I have to admit, I really miss my boots during summer time. Thus, I am so happy when finally get to combine them with midi dresses and skirts again.

---
I WAS WEARING: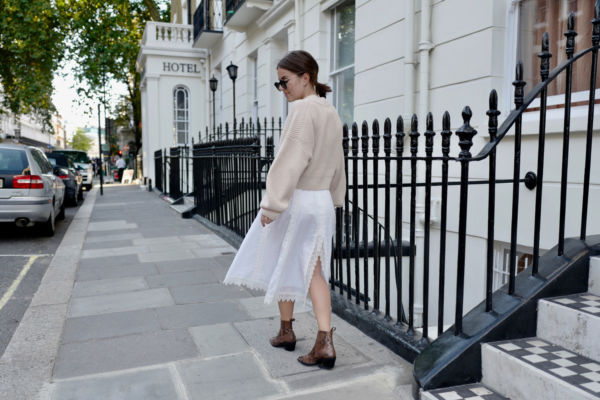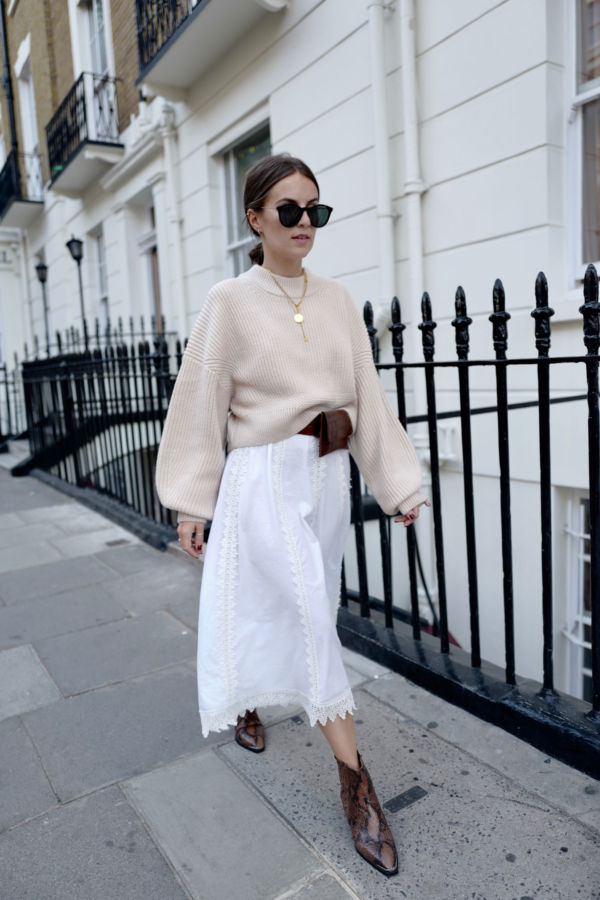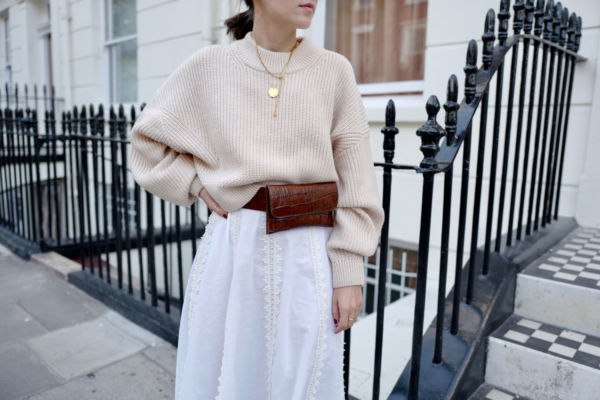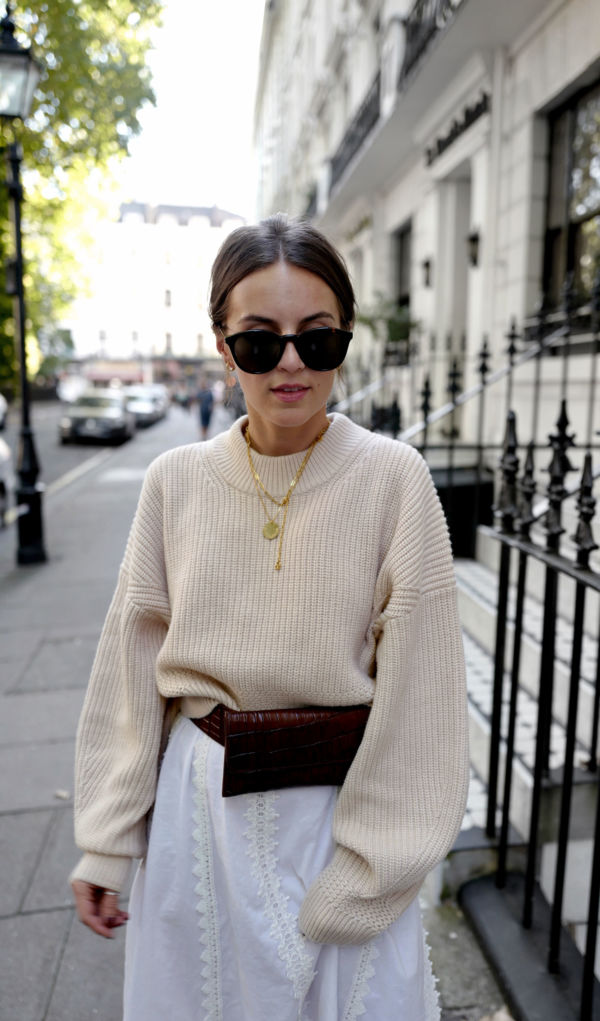 I WAS WEARING:
Pullover: &other stories (here)
Dress: Marc Cain (similar here)
Belt Bag: &other stories (here)
Shoes: Flattered (similar here)
Shades: Polaroid (similar here)
Ketten: Ariane Ernst (here)
For more inspiration visit our Shop …




MerkenMerken
MerkenMerken
MerkenMerken
MerkenMerken
MerkenMerken