*this article contains Affiliate Links & PR Samples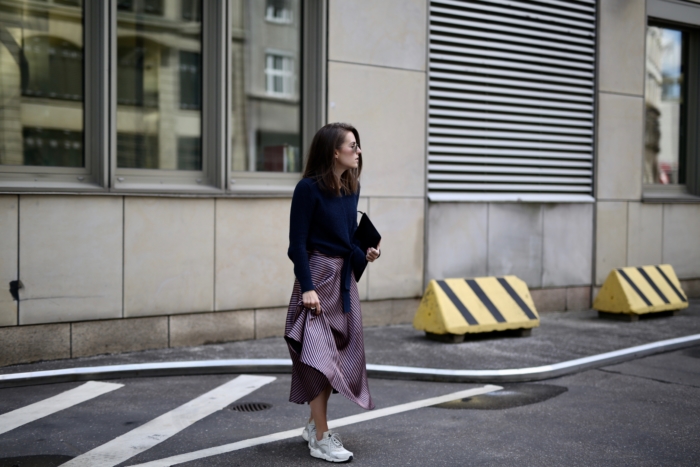 Shop my Look:

---
Finally the temperatures are getting warmer here in Hamburg. The sun comes out and at least it's time to get the spring and summer clothes out. But I always have to get used to the warmer temperatures here, because of that I often wear midi dresses or skirts. I don't feel so naked while wearing a longer skirt and I'm always god prepared, even it is not so super hot outside. Enough of my midiskirt love, I wanted to give you some answers of the questions that we are mostly asked.
"Questions about questions – The most frequently asked question is how we  met."
How did you met? We met  at university at first semester and were almost from the beginning friends. We helped each other during our study, we went together to parties and we also loved to grab a coffee together.
Why do you have a blog with three girls? Why not? In a boring lecture we sat together and talked about our favorite bloggers. One of us said: "Oh, I also would like to write a blog!" The other two loved the idea and a week later we sat at Maikes living room and started to design our homepage.
Do you live together? No, we don't live together. Each one of us lives with her boyfriend in a flat. We spend a lot of time together, not only business wise, but also private. If we would live together, then we would have probably no other conversations than about our blog.  
Do you have an office? At the moment, we are still working from home. In general we are planning to look for an office. But at the meantime we don't really have time to look for a place. 
If you have other questions for us, don't hesitate and just ask.

---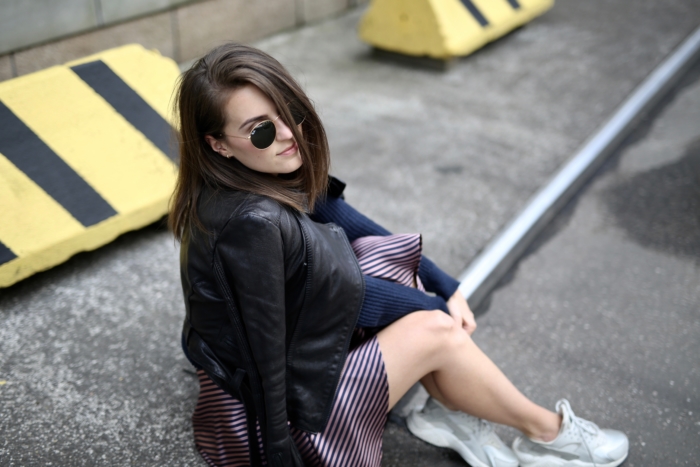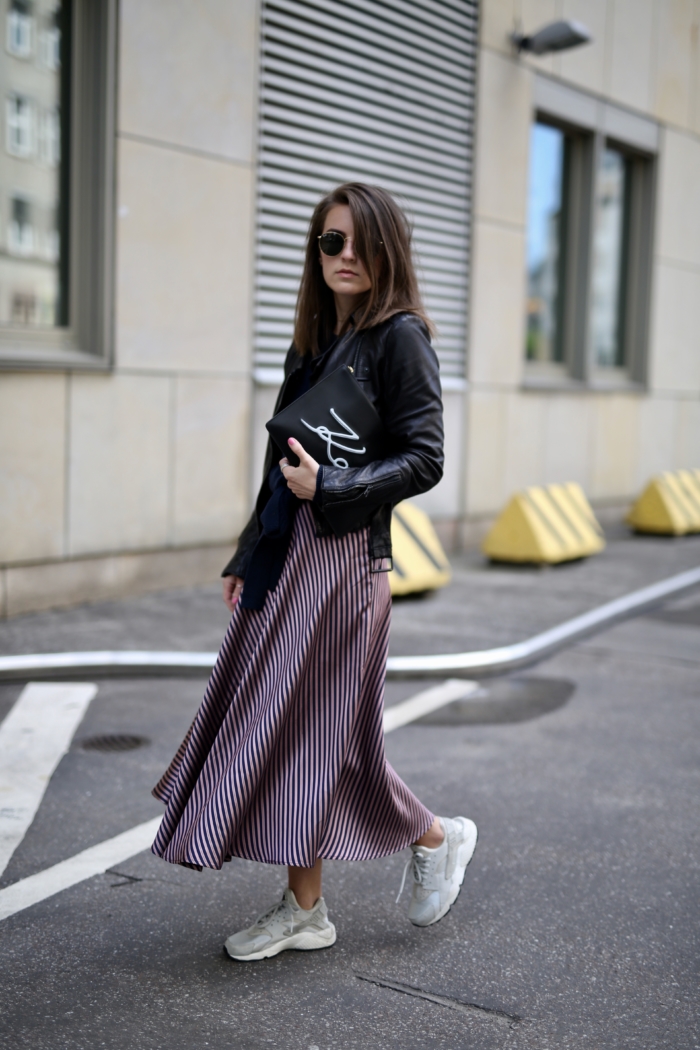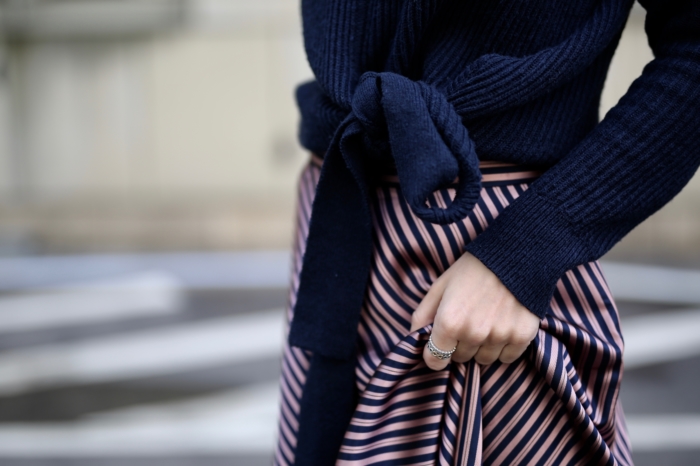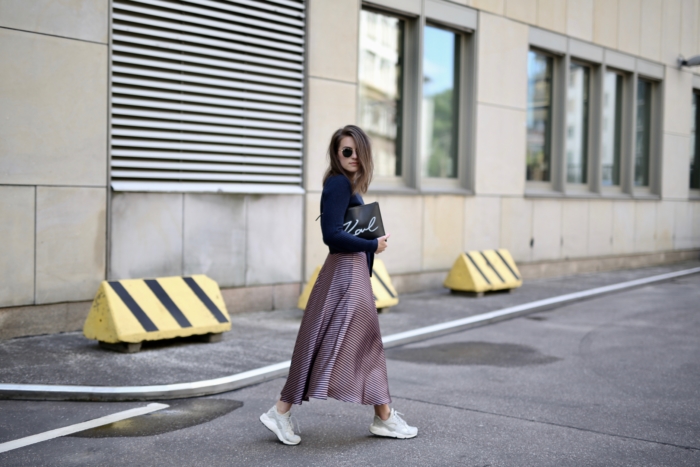 My Look:
Leatherjacket: Tigha (similar here)
Pullover:  (similar here)
Skirt: Max & Co. (here)
Shoes: Nike (here)
Bag: Karl Lagerfeld (similar here)
Shades: Ray Ban (here)
For more inspiration visit our Shop …