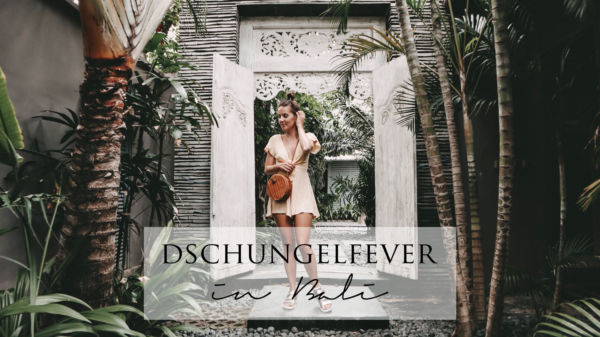 ---
I can't believe how quickly time passed here. I remember the first evening in Canggu and already today is our last evening in Uluwatu. Two weeks have passed in which we have experienced so much. After we spent the first nights in Canggu, we went on to Seminyak and attended a surf course for four days. I probably never would have thought before how much fun surfing brings me. On the third morning in the sea I was just happy. Although learning to surf is anything but easy and I must have drunk three liters of sea water, but I was just full of joy. In these moments I noticed for the first time how good it is for me to be here in Bali.
The next stop was Ubud. There we saw a waterfall after walking down at least 300 steps. But the effort was definitely worth it. The nature can be so breathtakingly beautiful that it leaves you speechless. A short visit to the Monkeyforest was of course not to be missed and hardly arrived there, we already had a monkey sitting on our shoulder. For us this was an extraordinary experience. Our penultimate stop was the island Nusa Lembogan. One drives from Bali about 30 minutes with the speedboat over and is suddenly on a paradisiacal island. Also there we experienced a lot and saw the most beautiful beaches.
But I don't want to anticipate so much, because there will be a very detailed travel report from us in any case.
As you can imagine, this holiday was really something very special for me and we will definitely come back to this wonderful place.

---
SHOP MY LOOK: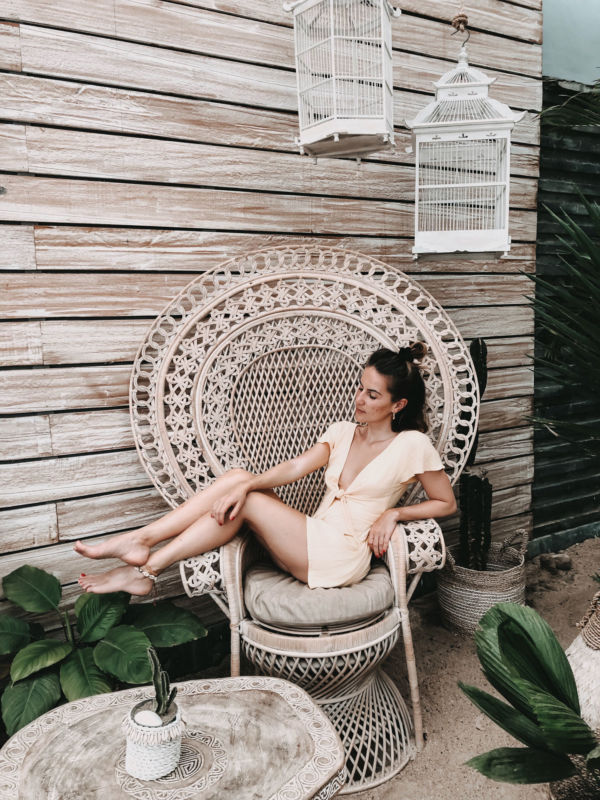 MY FAVORITE JUMPSUITS FOR SUMMER: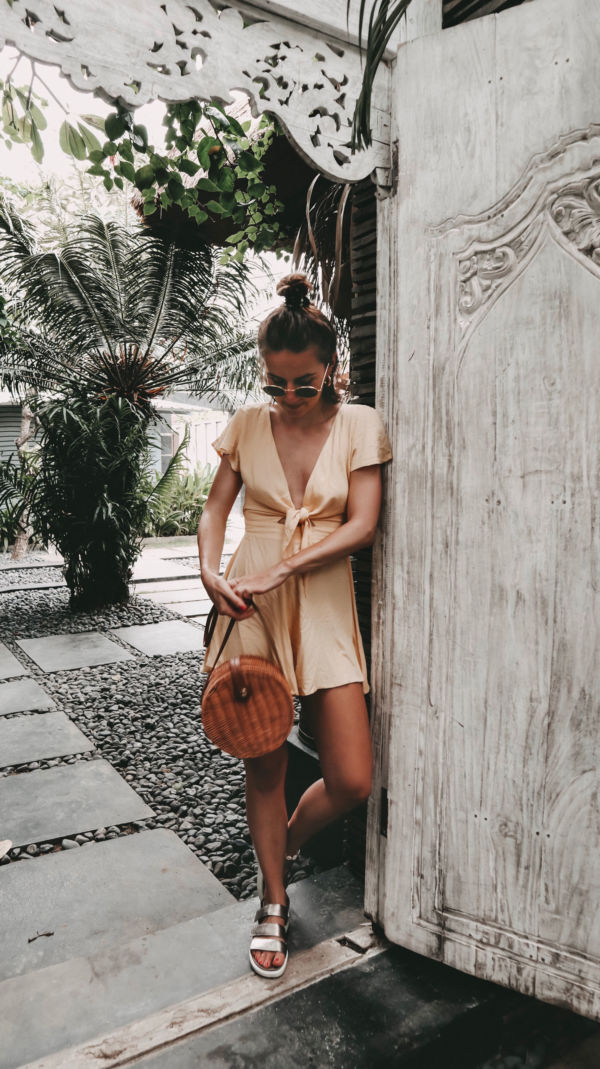 I WAS WEARING:
Jumpsuit: Blonde Bamboo (similar here)
Shoes: Ecco (similar here)
Bag: Zara (similar here)
Shades: Ray Ban (here)
Scrunchie: H&M (here)
For more inspiration visit our Shop …