*this article contains Affiliate Links & PR Samples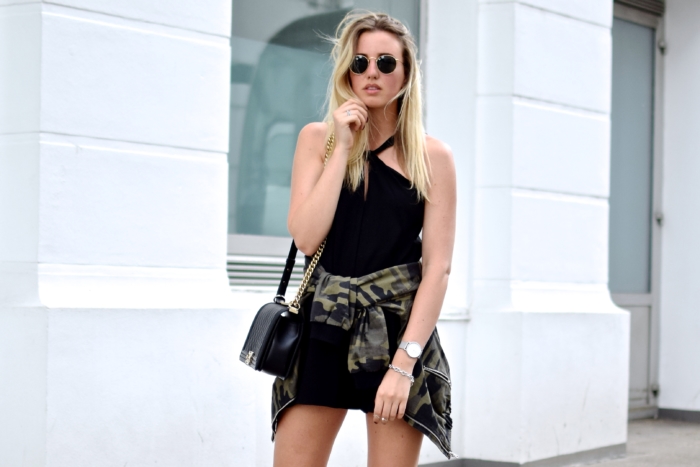 ---
Camouflage is Back…
And suddenly the 90s are back with all its fashionable trends and gaffes. Oversized denim jackets, tattoo chains, flared denim, Adidas Superstars and also the camouflage pattern are all back.
Either way you love it or you hate it – the camouflage trend. I am definitely one of the camouflage fans. Whether if they are pants, a shirt or a jacket, the green-brown pattern changes any simple look directly into a cool and casual street style outfit.
Although it's already known that fashion likes to repeat itself after two or three decades, I also think that this trend was brought into life again because of the Kardashians. Kylie Jenner and Kim K. & co. wear it and everybody else is doing the same. Since I'm not just a kid of 90's, who already loved all those fashion trends back then, but also a total Kardashian fan, this trend is like perfect for me. 
Today my camouflage jacket, which I wrapped around my waist, is only a little highlight for my look.

---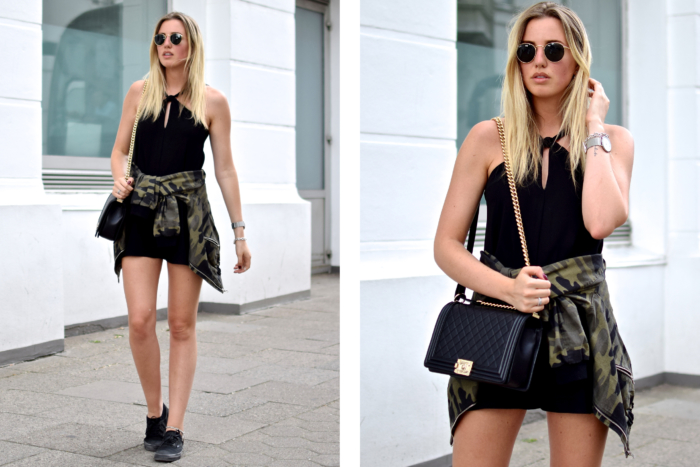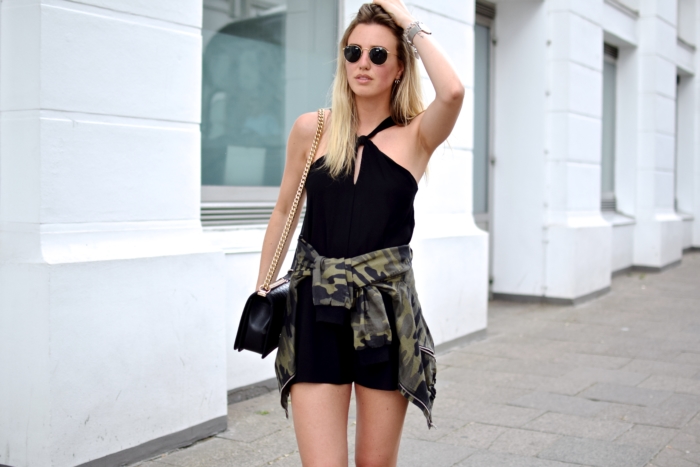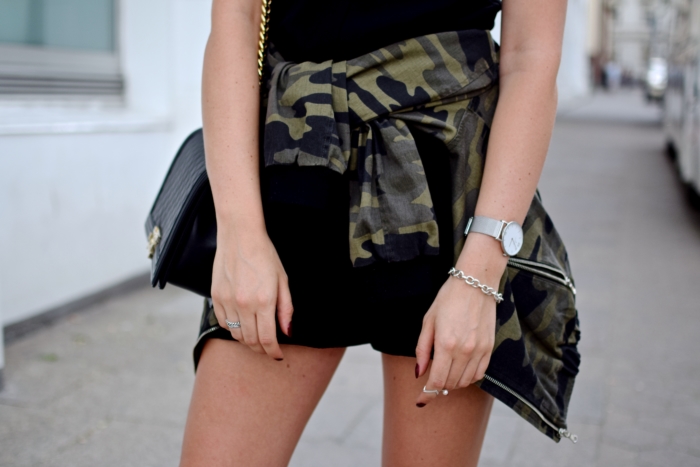 ---
I was wearing:
Jewelry: Jane König
Watch: Kapten & Son (Similar here)
Bomber jacket: Zara (Similar here)
Sunnies: Ray Ban (Shop here)
Playsuit: Zara (Similar here)
Purse: Chanel (Boy Bag) (Similar here)
Shoes: Vans (Similar here)
For more inspiration visit our Shop …
*Photo Credit: Style Roulette