*Advertisement / in cooperation with L'Occitane Provence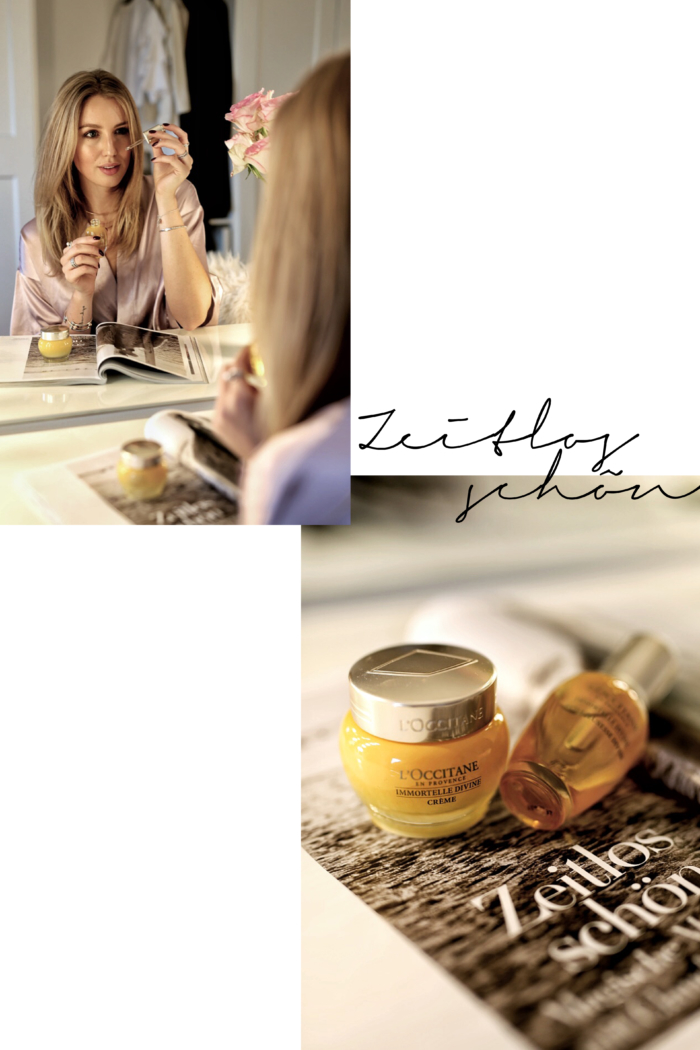 ---
"
Anti-Aging in the mid-20´s – Isn´t that way to early or is it a necessity

?"

The topic Anti-Ageing is discussed by everyone all the time. Hence, when is the correct time to start with Anti Aging care? My teenage years have been over for a while now and my 26-year-old me is slowly getting closer towards 30. However, I have always been quite satisfied with my skin. I have never had skin problems, but gradually I notice that my complexion changed over the years. Through all the travelling, the dry air of the air conditioning and the frequent exposure to sunlight. Small expression wrinkles and lines are slowly noticeable. Exactly, due to this reason I informed myself quite intensively about this issue. Thus, it is important to start early to prevent your skin from becoming "older". Ideally, we want to keep the skin the way it is during our 20´s forever.by the time the wrinkles are already there, it is almost too late. Therefore, it is important to start early with anti-aging products to protect and maintain the skin correctly.

Nevertheless, the subject Anti-Aging is for a lot of people new territory. Due to that fact, I would like to explain three little issues regarding skincare. For that I need my two favorite skincare products from L'Occitane en Provence . I use them as my morning and evening routine and they turn out to be real lifesavers.
---

---
"
At what age should I start using Anti-Aging products?

"

You only have one skin your whole life, therefore you should treat it with enough care. Personally, I discussed Anti-Aging with docents of dermatologist's, to gain a broader knowledge about the topic. The answer was rather similar from all specialists. The best age to start with Anti-aging products is between the beginning of your 20´s and your mid 20´s. Hereby is it important to start early with the anti-wrinkle prevention. Consequently, the teenage completion can be maintained, and the skin still looks young and glows with age.
"
How do I choose the perfect Anti-Aging product?

"

There a lots of Anti-Aging lotions on the market. However, do they keep their promise and how do I find a suitable product for my skin type? I always pay attention to two things.

Firstly, I am willing to invest a bit more for skin care. Anti-ageing products are commonly known, slightly more expensive. However, for me it is more an investment in the future and my skin will thank me for it. I also like to try out different products, listen and trust experiences of my friends, blogger and clients, who tried these products themselves.

The Immortelle Divine line was a word of mouth recommendation and how the names` meaning already reveals it will make my skin look immortelle divine. My absolute favorite is the youth-elixir Divine facial oil, it looks like fluid gold and feels like your skin is dipped in smooth and soft.
"
How do I use my Anti-Aging-Crème?

"

Psst…, I will tell you my fantastic beauty secret. Every morning, I mix a few drops of my facial oil with my immortelle divine crème to look extra glowing. The Jugend-Elixier Divine Gesichtsöl consist of 100% essential oils. Not only, reduces it wrinkles and tightens the skin but also provides it with a certain kind of glow whereas no highlighter can keep up with. In combination with the Divine Creme  the skin get enough moist and glow for a youth looking taint.

The products became my loyal companions and I do not want to miss them in my daily life anymore.  

---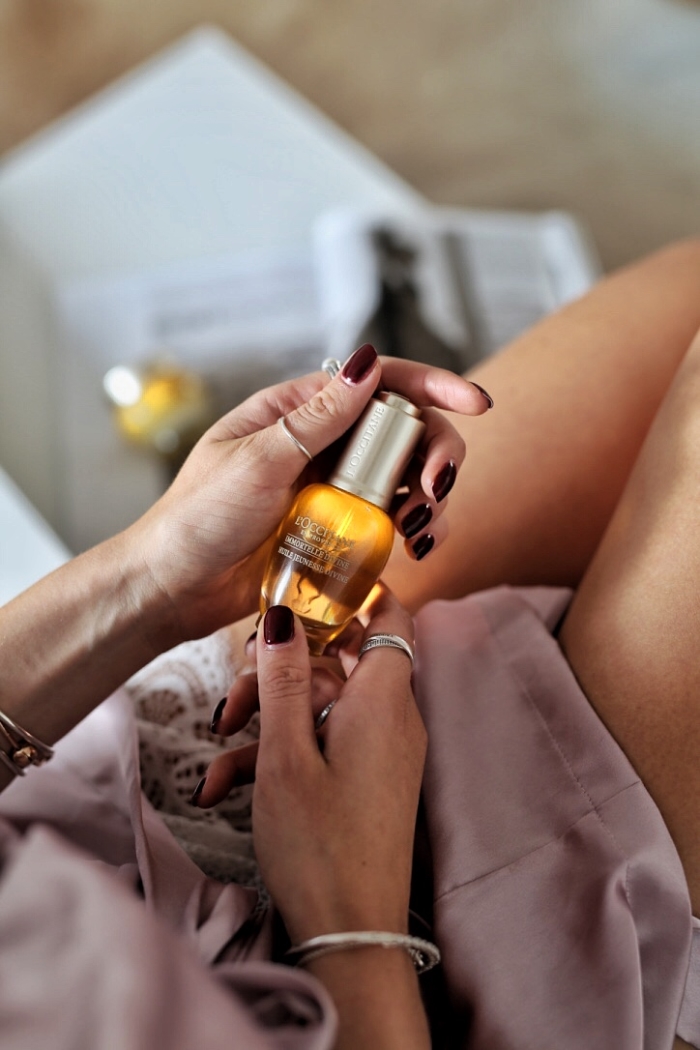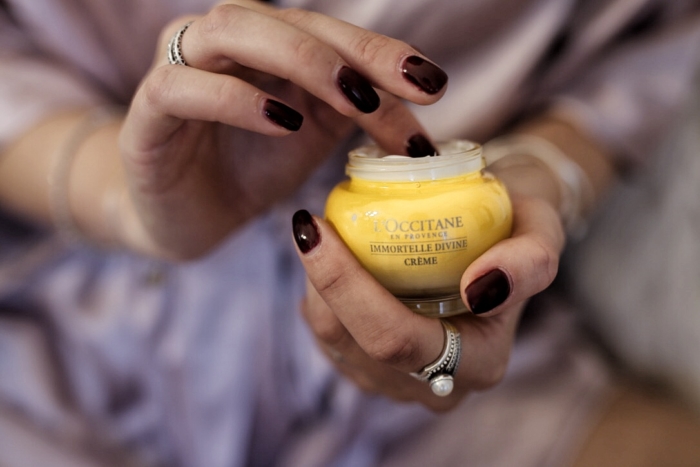 ---
Jugend-Elixier Divine Gesichtsöl 
For more inspiration visit our Shop …