*this article contains Affiliate Links & PR Samples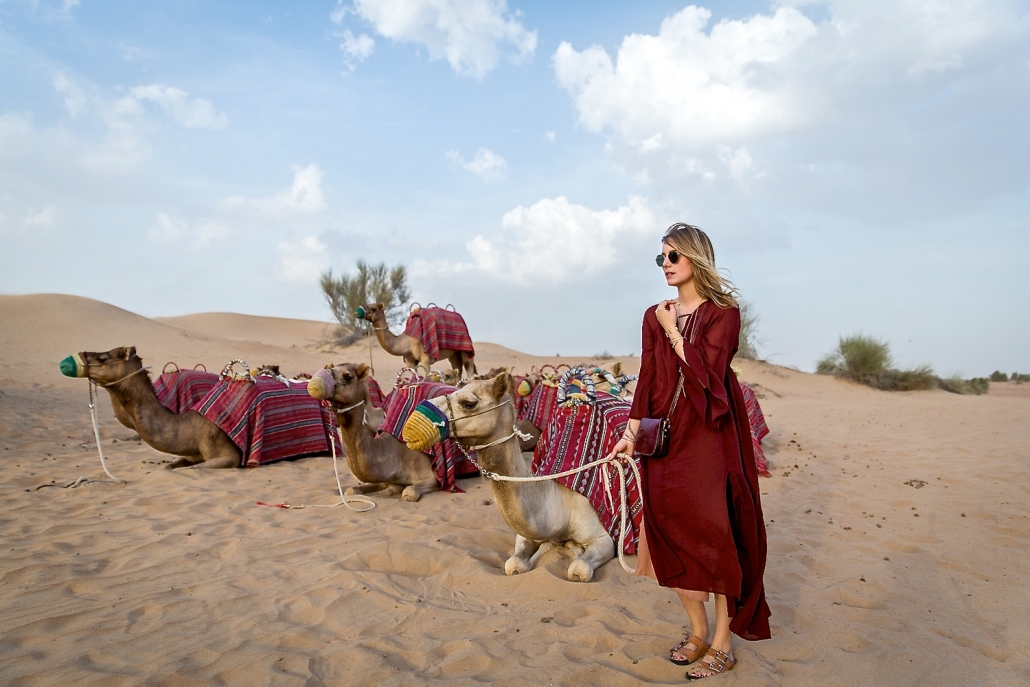 ---
Even weeks after the Dubai trip, the memory of this incredible journey does not fade. The openness and hospitality of its people, the stunning architecture coupled with a breathtaking beautiful landscape, has made this adventure definitely unforgettable.
Before Vogue Fashion Dubai Experience, we got an insight into the culture. We drove to the traditional part of Dubai, had a traditional breakfast in the Sheikh Mohammed Centre for Cultural Understanding, clarified many misunderstandings and issues regarding the culture of Emirati and made a short trip to a market.
Another highlight was the trip to the desert of Dubai with Platinum Heritage. With a jeep we went cross-country through the desert landscape to a cozy meeting place, where we could enjoy the sunset and a falcon show. This adventure ended with a dinner under the stars. An impressive day, which can be captured remotely in pictures. In retrospect this day resembled a fairytale from the Arabian Nights, which I hope to repeat in the future, together with Sonja and Kira.
---