*this article contains Affiliate Links & PR Samples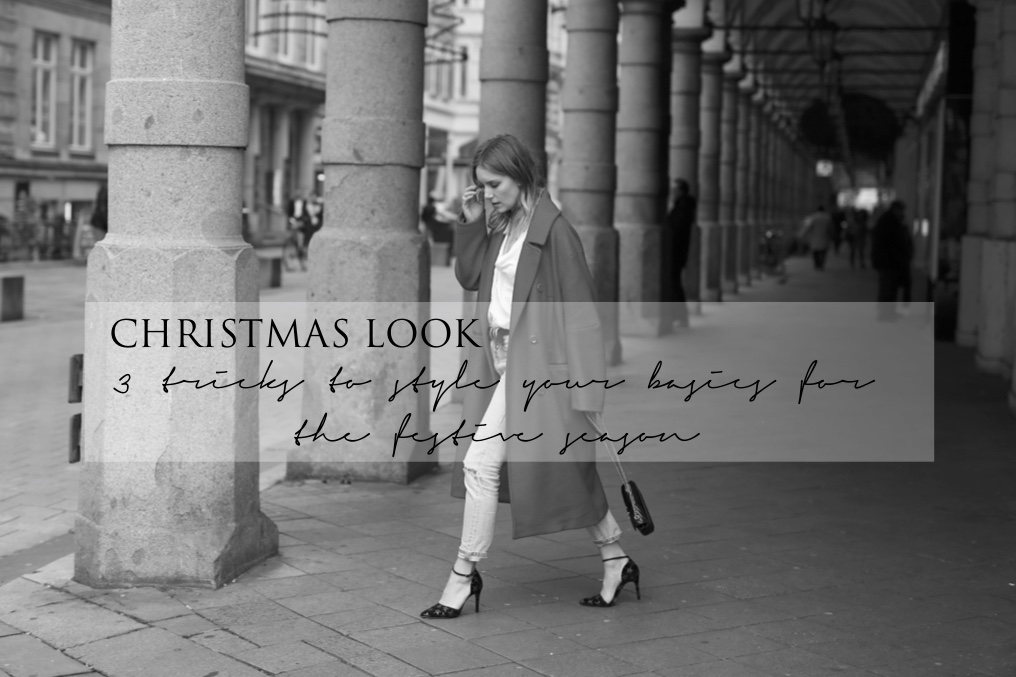 ---
Just before the holidays everyone is thinking about the gifts, the family reunions and of course the get together with friends. This year I will take the responsibility for the Christmas dinner and want to develop a special menu plan. But the biggest change is probably, that my sister will spend the holidays in Bangkok because of her semester abroad. All habits will be thrown overboard this time. Although it will certainly be strange to celebrate without her, I'm just looking forward to the relaxing time with my family. This is a short summary of my personal Christmas planning and I'm sure that some of you will have a even longer to-do list.
In the pre-Christmas period I often forget to worry about the outfit choice and then I don't even have time to buy something new. That the outfit choice can be different and especially relaxed, I want to prove today.
3 tricks for the perfect Christmas look
---


---
The most beautiful blouses for the festive season:
1. Every Woman has a blouse in her closet and it's always the right choice for the holidays. It's one of the things, which I've accumulated in numerous variations over the years. Depending on my mood I decide which one I'm wearing that day.


---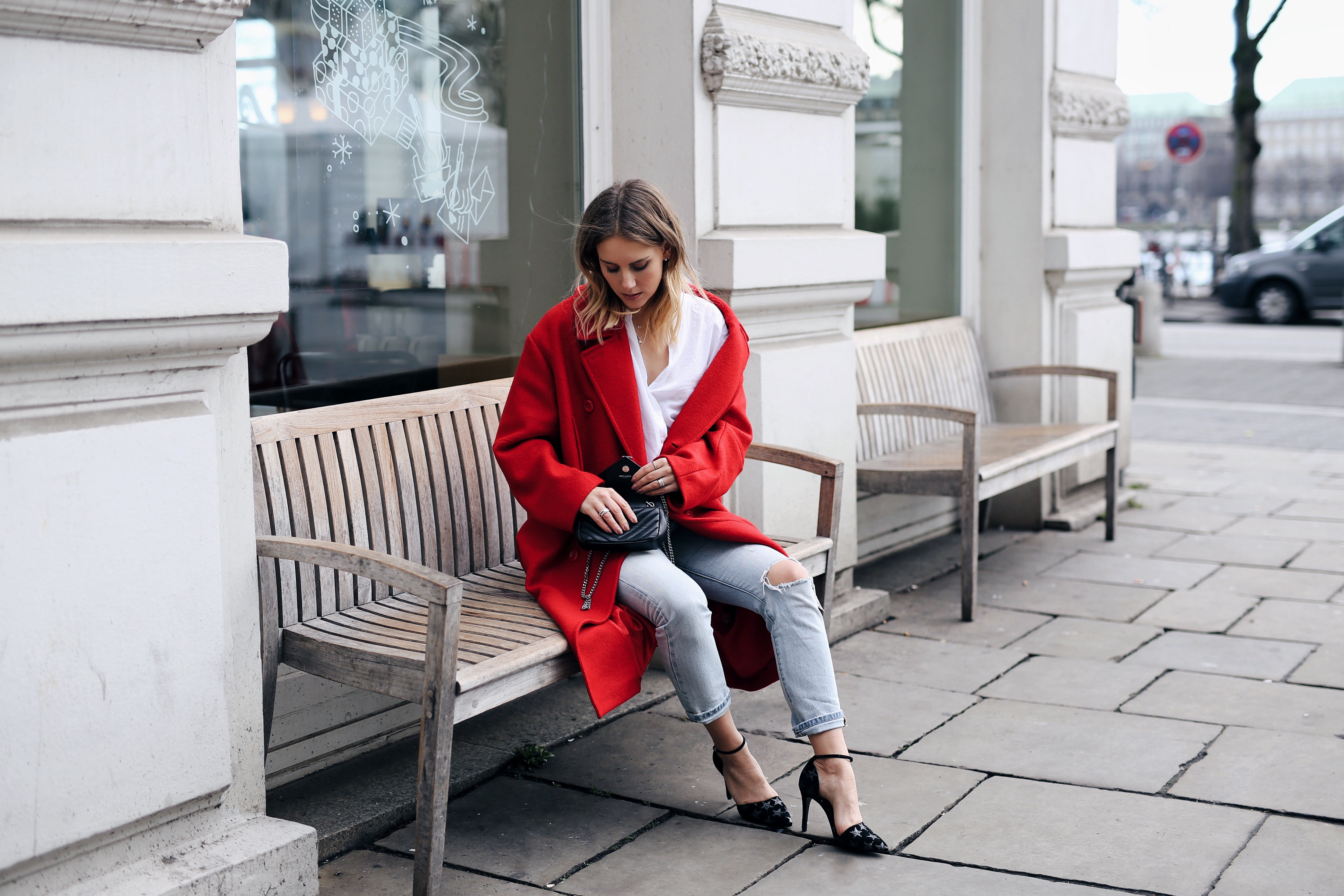 ---
Add some color accents:
2. Colored accents in red, gold or dark green complete the Christmas-inspired look almost perfectly. Of course, it doesn't have to be a coat right away. Even smaller details, such as red lipstick, a cuddly cardigan or a bag are a good choice to add some color.

---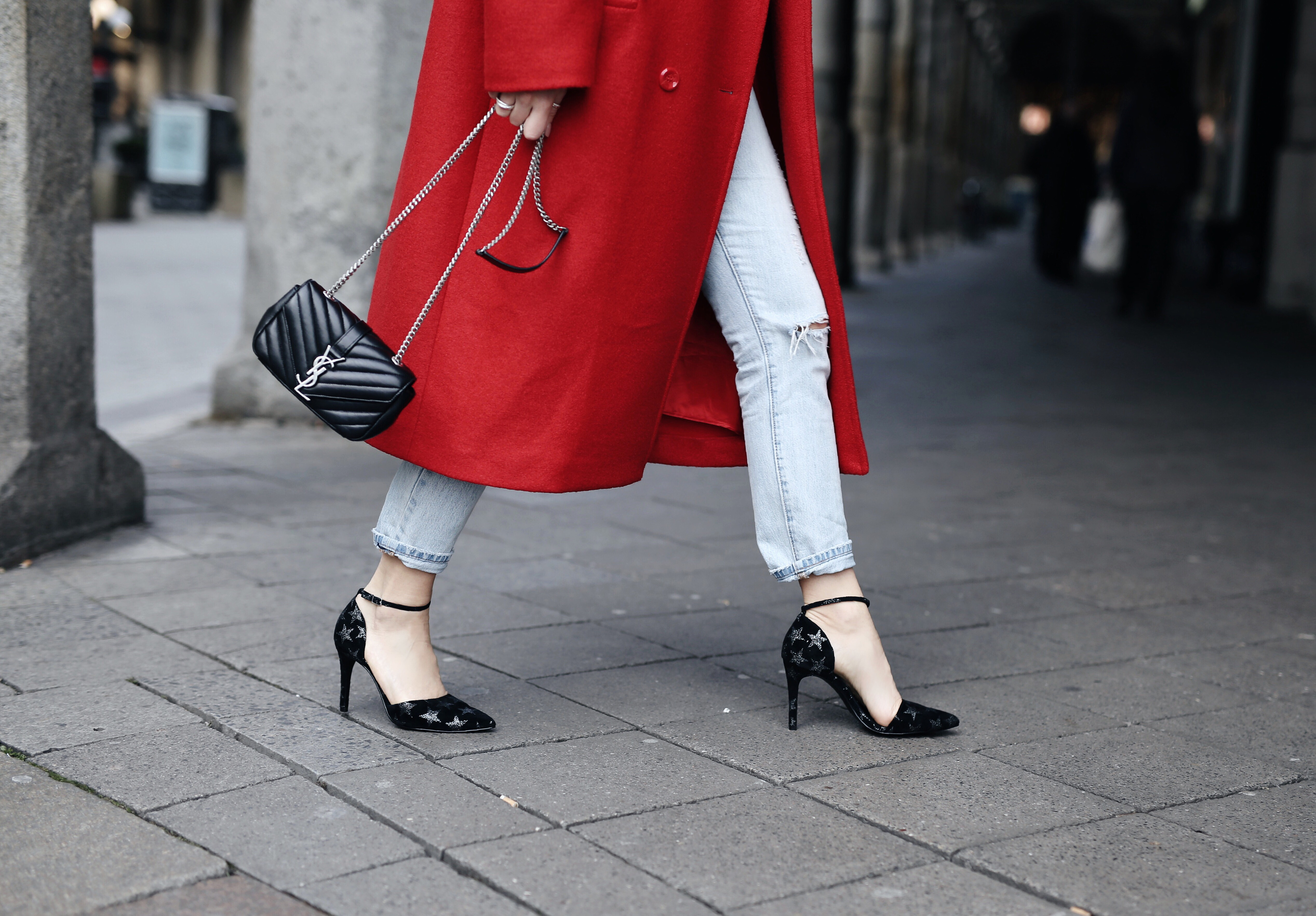 ---
Accessoires as  a highlight:
3.To add the final touch, there are cute Christmas details, such as the star print on my pumps or beautiful jewelry. Somehow it can't be playful and sparkling enough at the festive season, right?

---


Et voilà – The Christmas look is ready
I hope I could give you some inspiration for your Christmas look with these simple tipps. Because it's not always about buying something new for such occasions, but to recombine old treasures.
Have a wonderful Christmas time and be sure to check out our Youtube channel on the 24.12. There will be a funny x-Mas video with us.

SHOP MY LOOK:
Coat: H&M Trend (similar here)
Jeans: Levis (here)
Blouse: Gerry Weber (similar here)
Pumps: & OtherStories (here) *
Bag: Saint Laurent (similar here)
Ring: Pandora (here)
For more inspiration visit our Shop …




*Presssample
MerkenMerken
MerkenMerken
MerkenMerken
MerkenMerken
MerkenMerkenMerkenMerken
MerkenMerken
MerkenMerken
MerkenMerken
MerkenMerken
MerkenMerken
MerkenMerken
MerkenMerken
MerkenMerken