*article contains PR- samples and affiliate links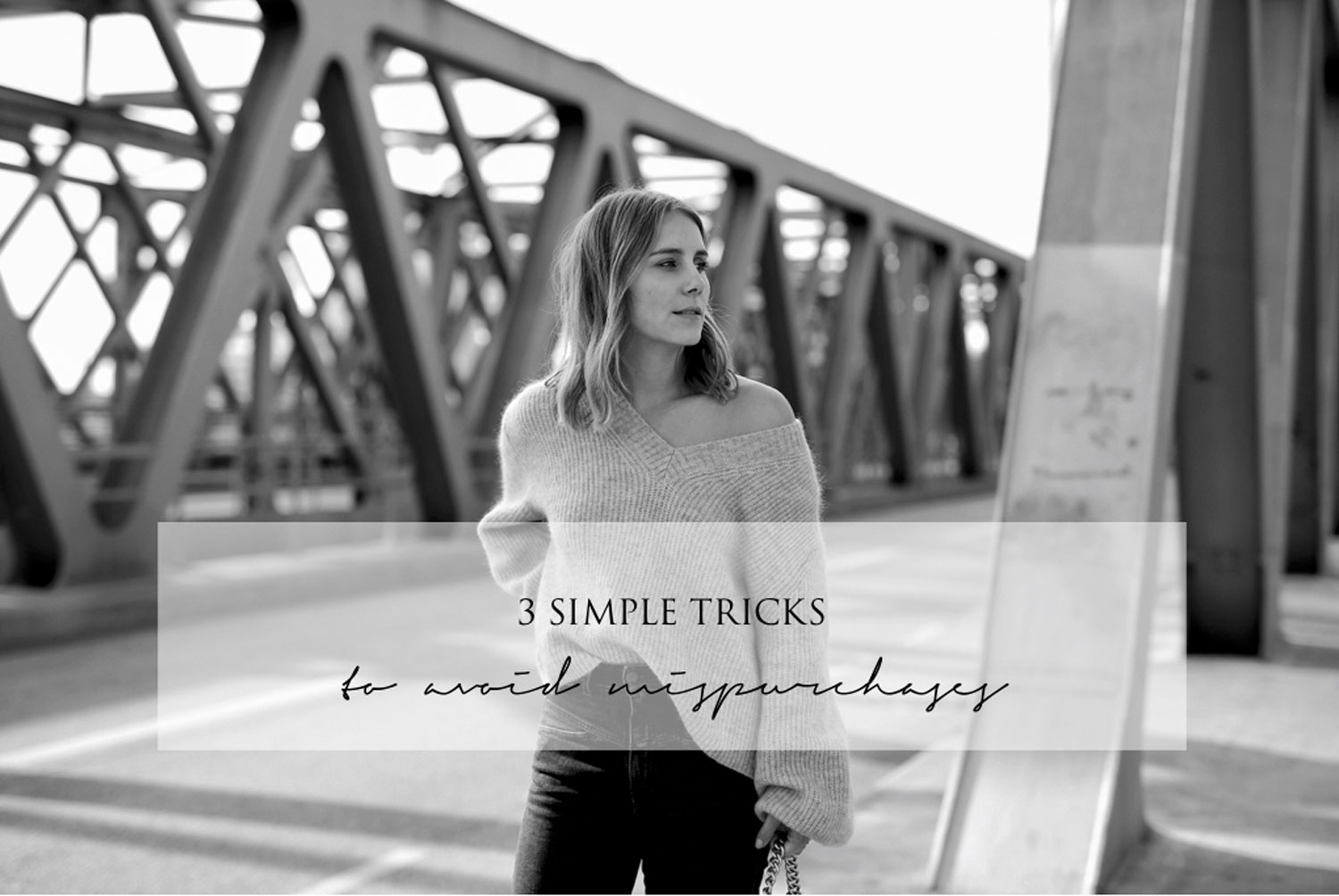 ---
Somehow, we all know these impulse purchases while strolling through the city. Actually, we have a closet full of pretty pieces but suddenly we feel this urge to buy something new. Shortly after I find myself in the changing room with fancy dresses, colorful accessories and knit wear in many different variations. It´s getting more questionable, trying on the third beige oversize pullover while convincing myself the cut, knitting pattern or the color shade is pretty different compared to the one I already have and that I need to buy it. Why do we always find plausible explanations and reasons form obvious questionable purchases?
However I am trying to avoid these impulse purchases and noted down some rules which help me to make only smart purchases.
 3 SIMPLE TRICKS TO AVOID A BAD PURCHASE
1.The perfect fit
Every figure is different and not every piece off the shelf suits me. Meaning, that it is important to me that the clothing piece fits and suits me. If it is too tight or too wobbly, I will put it back.
2.Material und wearability
How does the material feel on the skin? Does it scratch, or does it charge itself electrically up when rubbing? Whenever I am uncertain, I am taking a verifying look on the label and the material composition. Long term you will only wear pieces that are truly fitting and have a high wearing comfort.
3.Courage to wear colorful pieces or rather a timeless classic?
In this case I would say the mixture is the key! Timeless colors like black, white, beige and grey are great shades for high quality basics. You can combine them endlessly and these pieces will make you happy long term. Next to these basics, some color shades create great so called it pieces, to highlight and style plain outfits. That is why I tend to invest in high quality classics like a Jeans, a wool coat and a white blouse. It pieces, and accessories are welcome in striking patterns and flashy colors.

---


---

---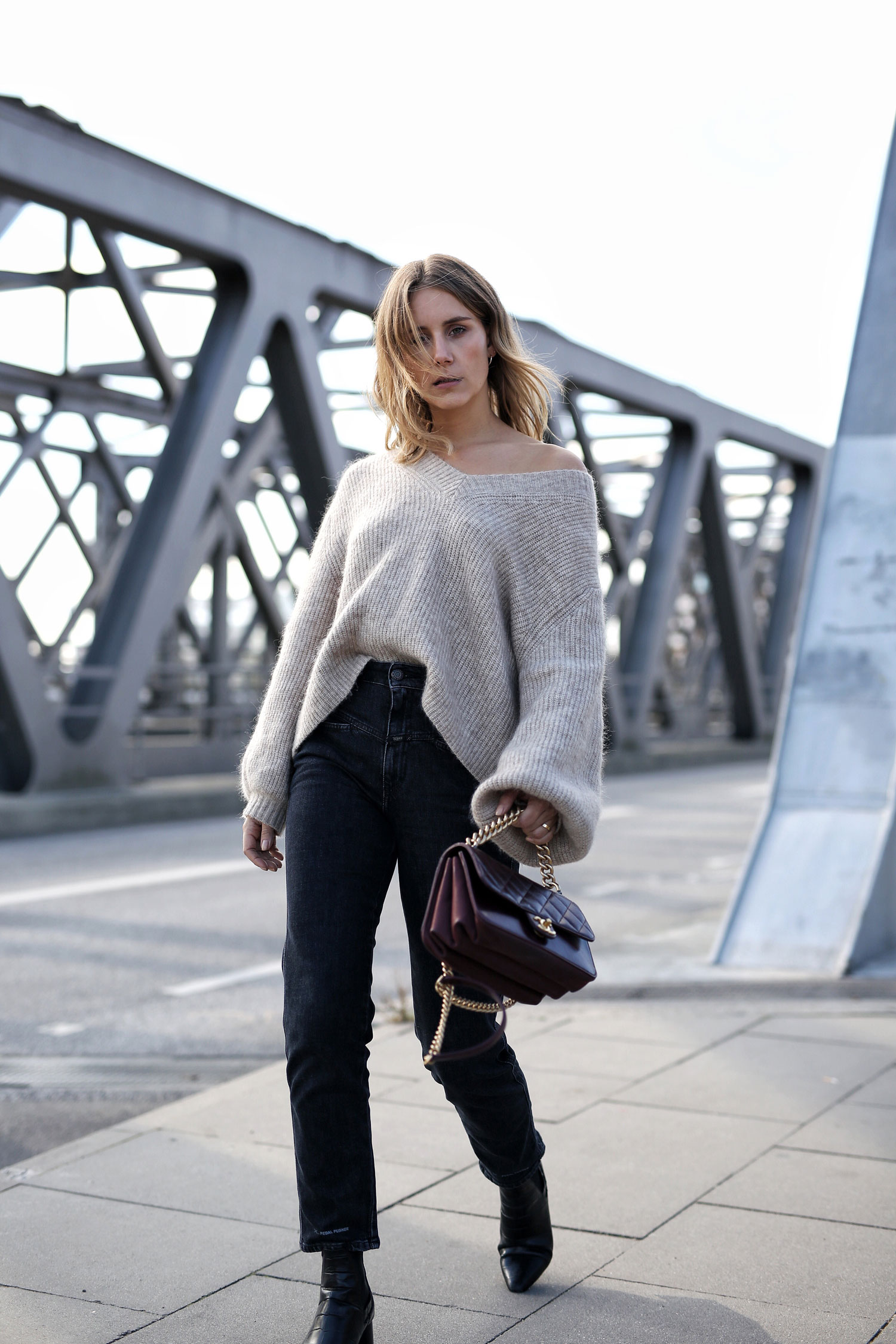 ---

---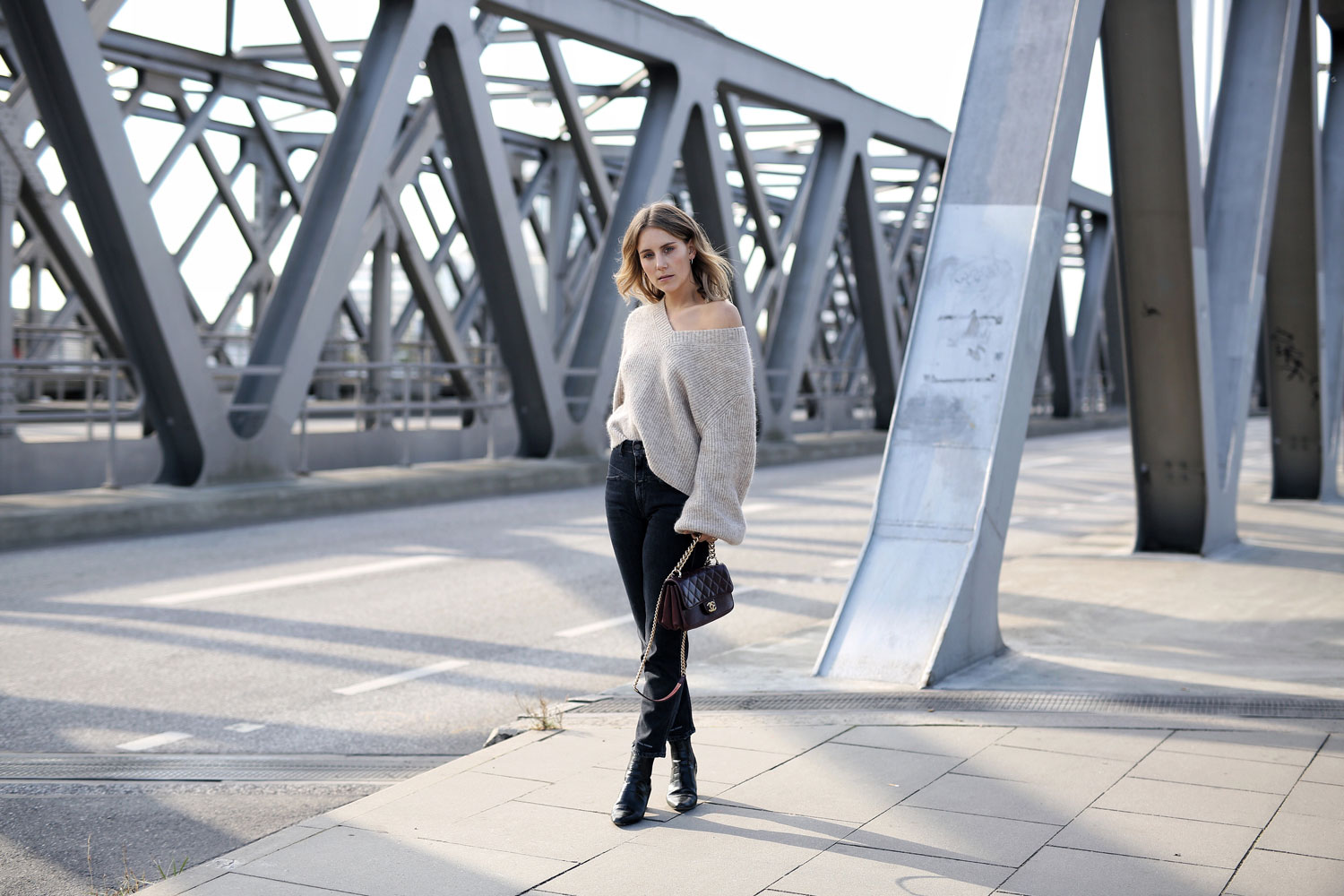 ---

---


---

---
SHOP MY LOOK:
Coat: &Other Stories (here)
Pullover: H&M (similar here)
Jeans: Closed: (smilar here)
Bag: Chanel (similar here)
Boots: Zara (similar here)
Earring: Pandora (here)
For more inspiration visit our Shop …