*this article contains Affiliate Links & PR Samples

---
I think we are all creatures of habit and like to stick to patterns of behavior, that give us a sense of order and control. This cautious occurs most likely in order to avoid mistakes and to save time. All these factors could be reasons why we tend to always shop at the same labels and online shops. 
It is totally boring, to always follow your well-tried and tested routine, rather than to dare something new, isn't it? In fact, from now on I will try to pay more attention to smaller labels. Especially on Instagram, it has become so easy to broaden your horizons in terms of fashion. Nevertheless, personally I am very disappointed if it is difficult to acquire the fashion pieces in Germany. For that reason, I put together some brands, which I have recently discovered for myself. However, I have also added some labels that have been forgotten and which surprised me with their modern styles.
Long story short … Here are the labels that you shouldn't miss out on!

---
THE ODDER SIDE
One of my new discoveries and an insider tip for high-quality basics with that certain something. In terms of price, the pieces are in the middle price segment and impress with their timeless design. The blouse with the oversized bow immediately caught my eye. Additionally, the joy about this special garment is tremendous.

ANTHROPOLOGIE
Founded in Wayne, Pennsylvania, Anthropology is the perfect choice for those who are looking for a mix of clothing, accessories, gifts and home decorations. For the first time, we discovered one of these beautiful stores in America  and were overwhelmed by the unique styles. Since then, we haven't found anything comparable in Germany, and we are pleased that we have at least the opportunity to shop the items online. My insider tip is the jewelry!

WRSTBHVR
Worst Behavior is a trend-oriented label from Berlin with great social media relevance. Urban streetwear combined with feminine styles for the confident woman who relies on statement pieces.

ESPRIT
Esprit is probably one of the labels that everyone knows, but especially in our generation is rather absent. Every time I give the online store a try, I'm pleasantly surprised. Last Winter I bought one of my all time favorite coats there. And in addition, I found these amazing items:

BODEN
Boden was one of the first labels we worked together with, for our Blog. And even today, a small silver backpack from the label is Sonja's loyal companion at every festival. Boden brings color to the wardrobe and is just fun to wear. Additionally, it combines pleasant materials and timeless cuts in a varied assortment.

---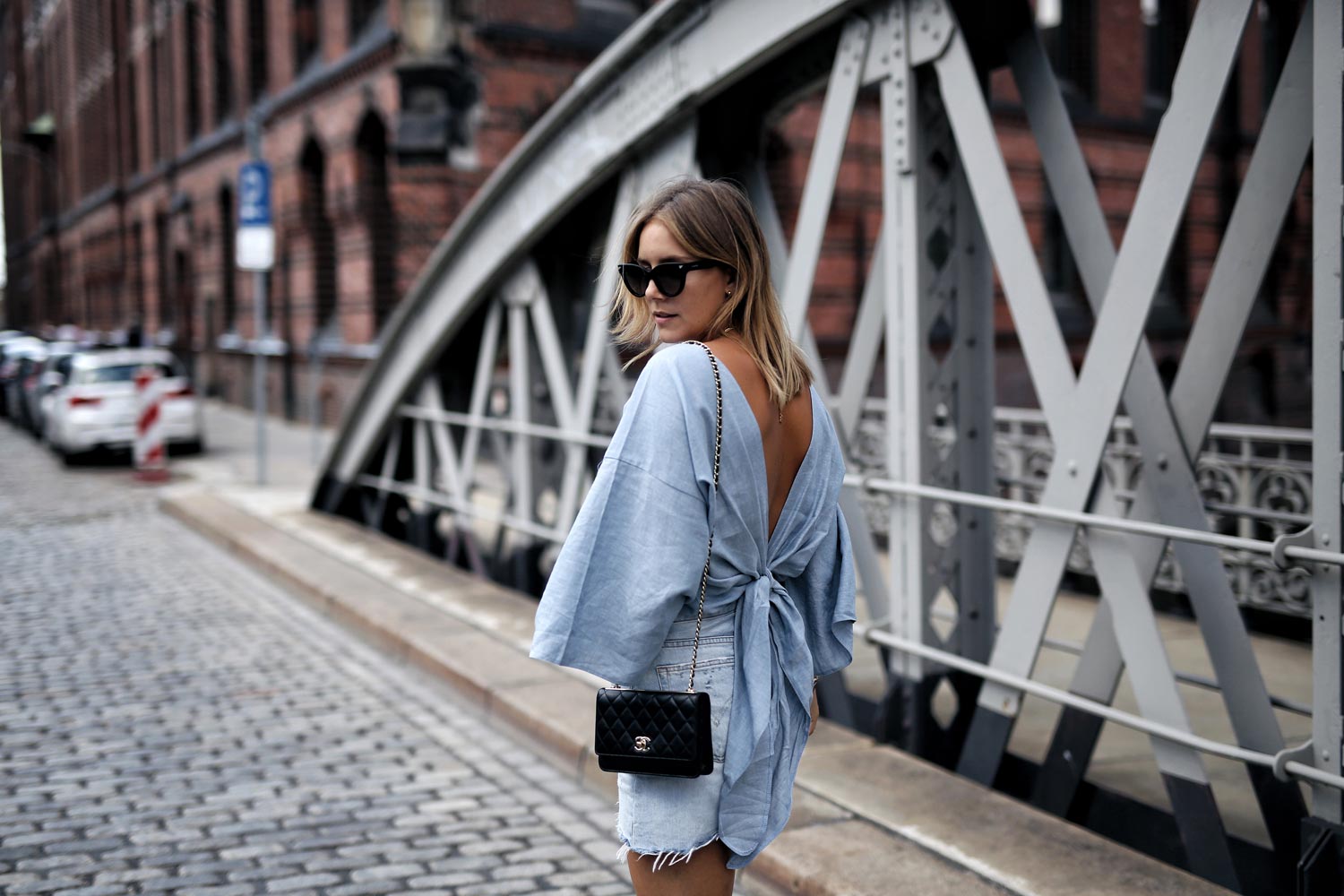 SHOP MY LOOK:
Blouse: The Odder Side (here)
Skirt: Levis (here)
Boots: Rebecca Minkoff (similar here)
Bag: Chanel (vintage here)
Sunglasses: Valentino (similar here)
Bracelet Charm: Thomas Sabo (here)
* This blogpost contains PR samples & affiliate links
For more inspiration visit our Shop …