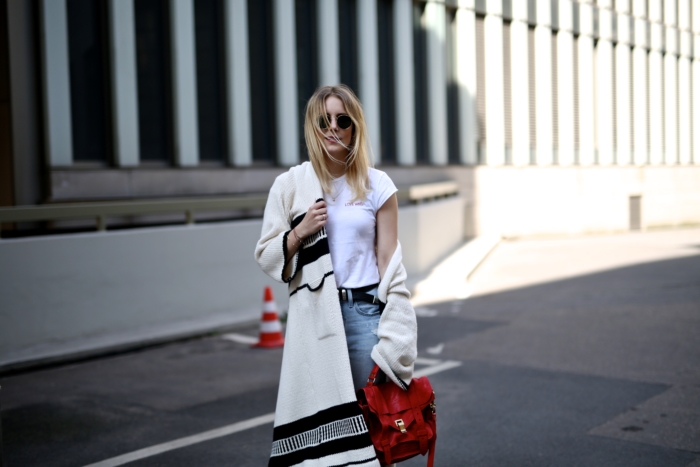 SHOP MY LOOK:
---
Performance pressure determines many parts of our business and private life. The pursuit of good grades already begins in elementary school and also more and more people are forced to emulate a fictional image of perfection.
"T

o be satisfied with the mediocrity – never!

"
Mediocrity often isn't enough and our perception is determined by the delusion of beauty, statues, and an esteemed profession.
Therefore I would like to give you a little insight behind the scenes of our outfitshootings. On Snapchat and Instagram-Stories we like to show you everyday situations, like our chaos in the office, undone hairstyles and the unvarnished truth. But on our blog and Instagram you will find the choice of almost flawless pictures. Pictures on which the light is just right, the hair is blowing in the wind and the pose looks perfectly casual.
The way to the perfect picture isn't always easy despite we're getting more experienced. The key to success is to try yourself out. An other point is, you should keep very basic questions in your mind:
In which clothes do I feel comfortable?
If you feel disguised or uncomfortable your mood can be seen at first sight. A few snapshots at the beginning can help to check out how the garments behave in motion and in which perspective they show up well.
Which poses are easy for me to handle and in which environment do I feel comfortable?
Meanwhile curious glances aren't a problem for me anymore and I like to walk up and down in front of a group of tourists, while swinging happily with my bag. Because in authentic situations, when you laugh and move freely, the best snapshots succeed. Therefore I often try to produce images in motion, even if a lot of mistake shots are generated. If everything is on point in a picture, the result is even more beautiful!
As you can see, we are far from perfect and often have to laugh about our own pictures. Just try it out, you learn how to move in front of the camera to achieve the desired result.

---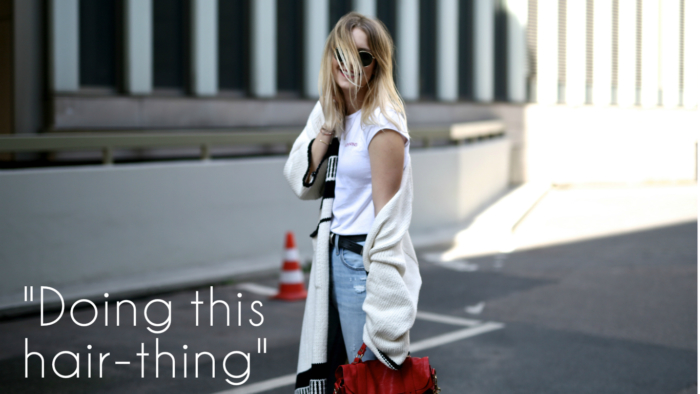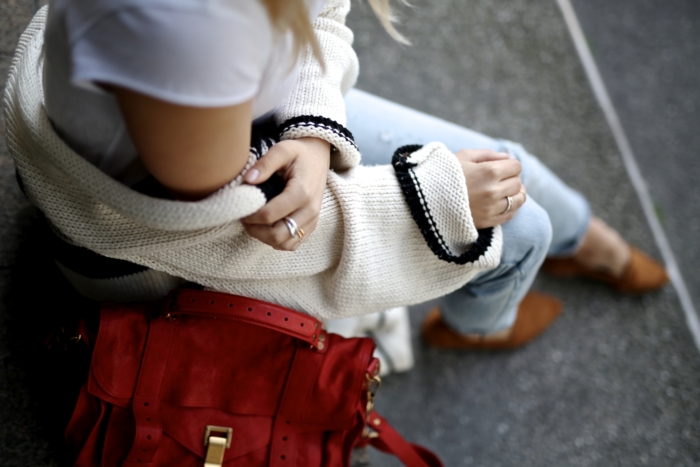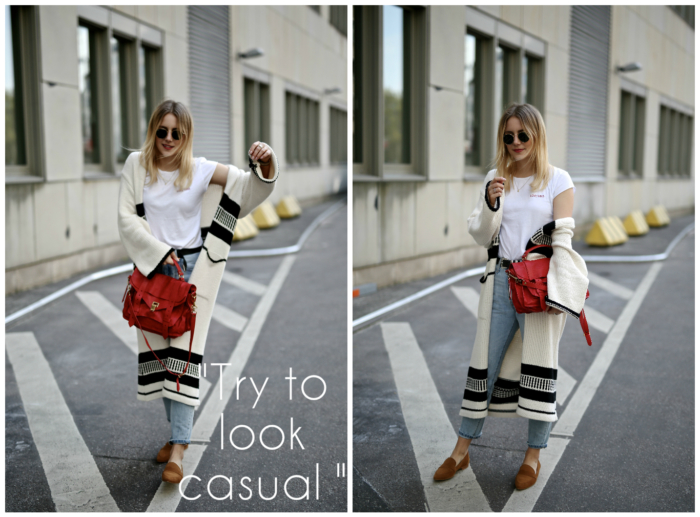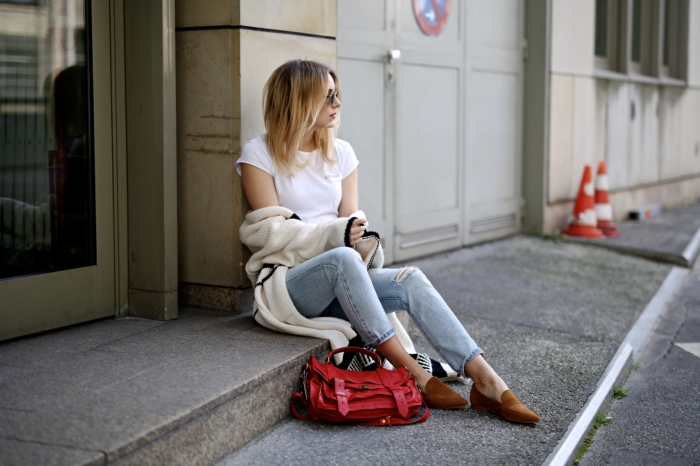 SHOP MY LOOK:
Cardigan: zara (similar here)
Tshirt: NA-KD (here)
enter the Code "shoppisticated" and safe 20%
Jeans: Levi's (here)
Loafers: Esprit (here)
Sunglasses: Ray Ban (here)
Bag: Proenza Schoulder (similar here) (smaller version here)
For more inspiration visit our Shop …