Advertisement/ This post contains PR-Samples & Affiliate Links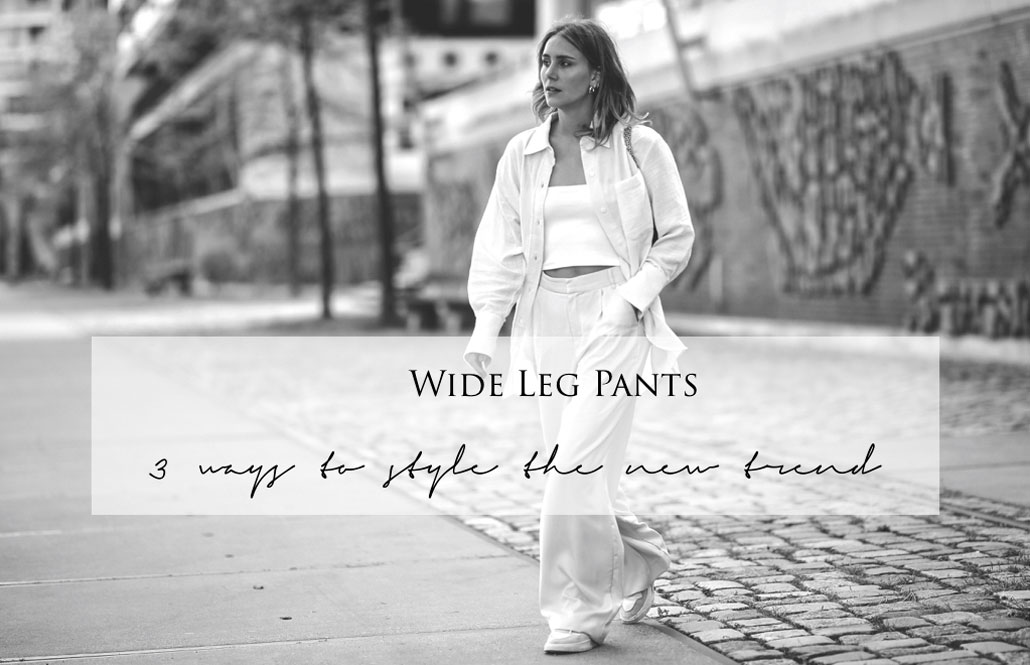 ---
Wide Leg Pants are the thing in 2020 and are one of the trendiest pants styles. But what are Wide Leg Pants?
The model stands out due to an extremely wide cut and the legs run down far and comfortably. No matter with a crease, a paperbag waistband or in a shortened version, the Wide Leg Pants are a cool fashion statement and can be combined in many ways!
The question is: How do I style Wide Leg Pants?
The pants are truly an all-rounder and can be combined both chic and casual. There are no limits! With sneakers and a body-hugging top, the Wide Leg Pants look summery and cool at the same time. If you choose a blazer and high shoes instead, you are dressed for business in no time at all. Also a two-piece in one color is really a must-have and literally cry out for fashion.
If you haven't get used to the trend yet, I have a little advice for you. Try the contrast between body-hugging tops and voluminous pants first. This combination really always succeeds and little by little you can then venture into other combinations.
In the following I would like to show you three styling ideas for different occasions and I am curious which one will be your favorite.
[Maike]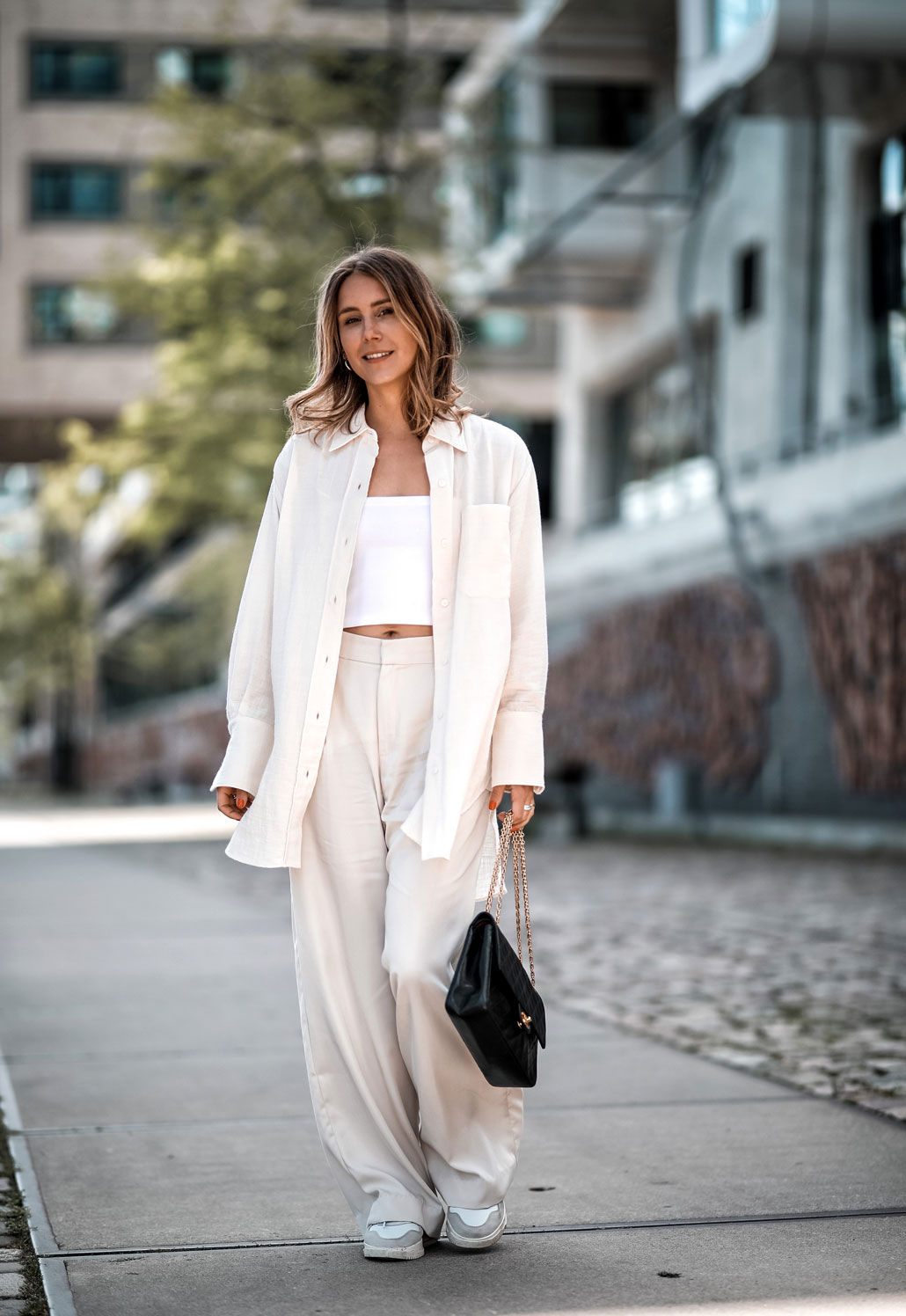 PARTY WIDE LEG OUTFIT
The contrast of black and white with golden details looks stylish and cool at the same time. The oversized blazer should be worn open and further enhances the outfit.

---
SPRING BUSINESS WIDE LEG OUTFIT
A raffia bag, braided sandals and pearl earrings are super beautiful, especially in summer. These playful accessories make the business outfit look much more exciting and not boring.

---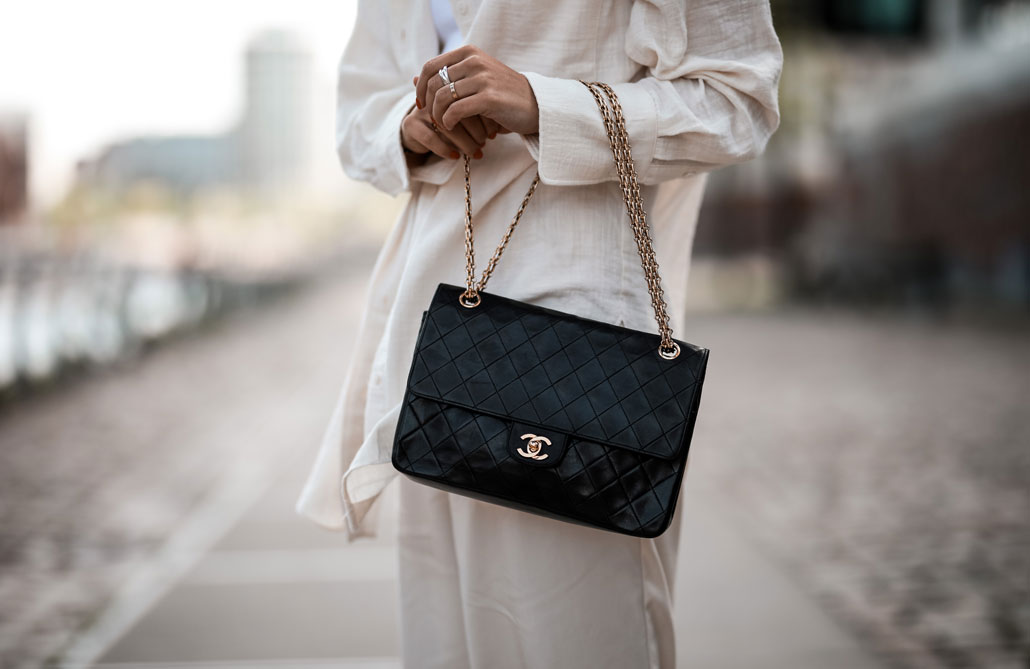 Photocredit: Jeremy Möller
For more inspiration visit our Shop …