* Advertisement/ This post contains PR- Samples & Affiliate Links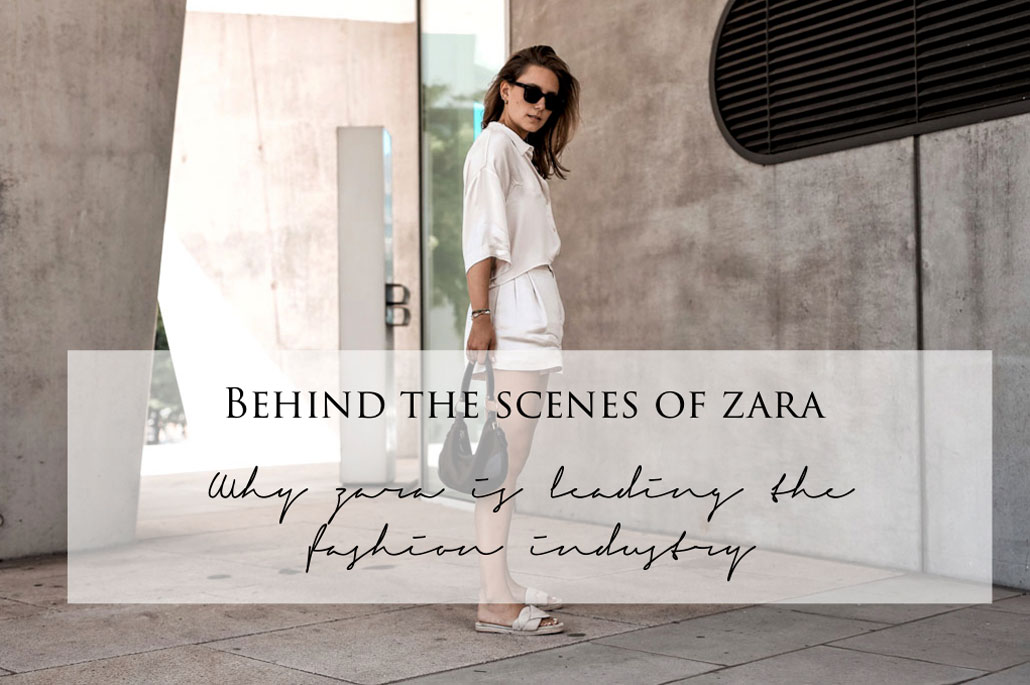 ---

Zara: How it all began: It was in 1950 when the spanish 14-year-old, Amancio Ortega, dropped out of school and started working for a shirt seller. When he was just in his mid-twenties, he and his wife designed their first collection of padded bathrobes in flashy colors. He offered them for a price that was half the price of the competition.
The first Zara store was opened in 1975 in A Coruña, Spain. Since then, the fashion brand has remained unbroken in popularity. But what is the reason that always attracts customers to the over 2,000 stores in over 88 countries around the world?
REASONS WHY ZARA IS SO SUCCESSFUL
1.COPYING TRENDS & TREND AWARENESS
The main reason is probably the fashion company's great trend awareness. Zara's designers get their inspirations from the designs of the pioneers in the high fashion segment. True to the motto: "Imitation is the highest form of recognition", designer fashion is mercilessly copied and offered for a low price. This strategy is especially catching to the fashion-loving young clientele who is happy about the inexpensive Look-A-Likes. Best example: the popular Chunky Boots by Bottega Veneta, Zara imitated super fast and which were sold out in all stores very quickly. If you imagine a typical Zara customer, she would be probably a 21-year-old student, listens to Beyonce on her own cell phone, and takes a photo of herself with the new Zara item in the locker room, which she immediately posts on Instagram and gets excited about the over 100 likes, while she is drinking a latte macchiato after her shopping tour.
2. SPEED
How often do you see Zara Hauls on TikTok, Instagram and YouTube and although it felt like you were browsing the online shop yesterday, none of the presented pieces look familiar to you? The fashion group offers incredibly large collections in super short time periods. Sometimes a dress doesn't take three weeks from the first draft to the sale. At Zara there is no classic winter or spring, summer or autumn collection, but a constantly changing range that is refilled every week with new collections that vary internationally. This gives you a new shopping experience every time. In addition, bestsellers are constantly being changed slightly and thus repeatedly luring people into the store. Zara knows exactly what sells well and uses this as a basis to create new items. Clicks and searches on social media and the website are also part of the analysis.
In order to achieve this speed, Zara has also optimized its logistics. In contrast to others, the company only produces a small part of the collection in Southeast Asian countries such as Bangladesh or Cambodia. Almost 60 percent of the goods come from factories in Spain, Portugal, Morocco and Turkey.
3. SHORTAGE
The fast rotation of the offer is neither a coincidence nor an experiment – you keep looking at Zara because you could miss something. In addition, you do not hesitate to take the coveted item with you, because the next time the pieces could already be gone and they are rarely delivered. Zara uses a simple but efficient strategy: the more customers return to the store, the more often they buy.
Zara has perfected the concept of "fast fashion". This pricing policy and the short life of the goods actually rule out sustainability. Nevertheless, as a customer, we can also contribute to making our buying behavior a little more sustainable. If I like an item at Zara incredibly much, I buy it, even if there are certainly companies whose ecological footprint is better. But now I think three times whether I should wear the item of clothing not just once or for a season and I will enjoy it for a long time. Only I am going to buy it and always sell my clothes on second-hand portals in order to slow down the idea of fast fashion at least a bit.

---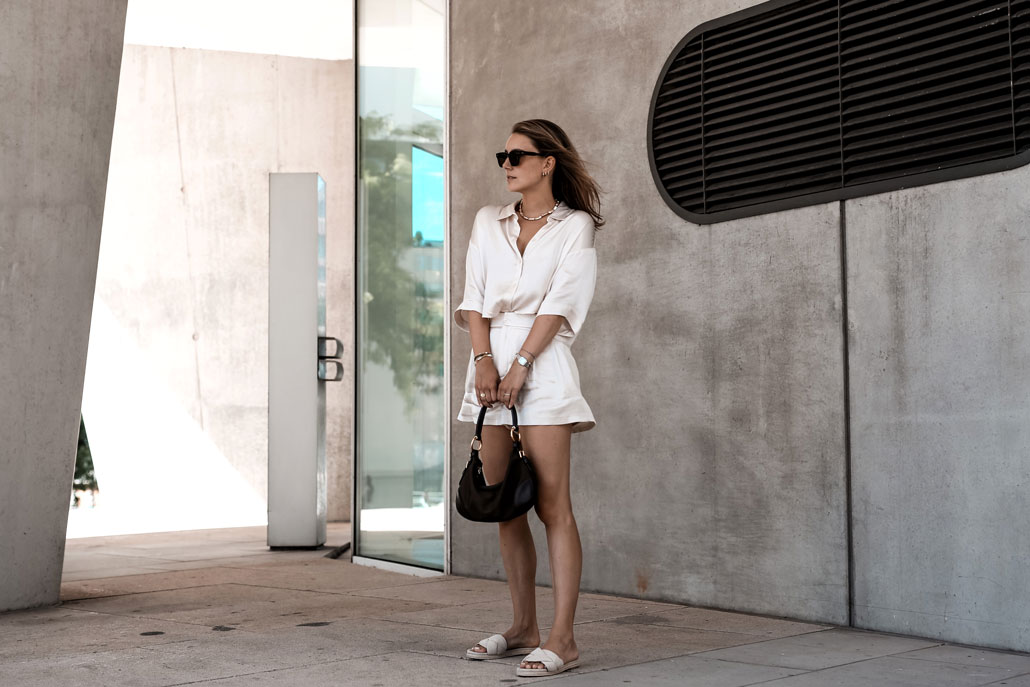 SHOP MY LOOK:

Two Piece: Zara
Bag: Vestiare Collective
Shoes: Shoppisticated Collection
Necklace: vintage