*This post contains Affiliate Links & PR Sample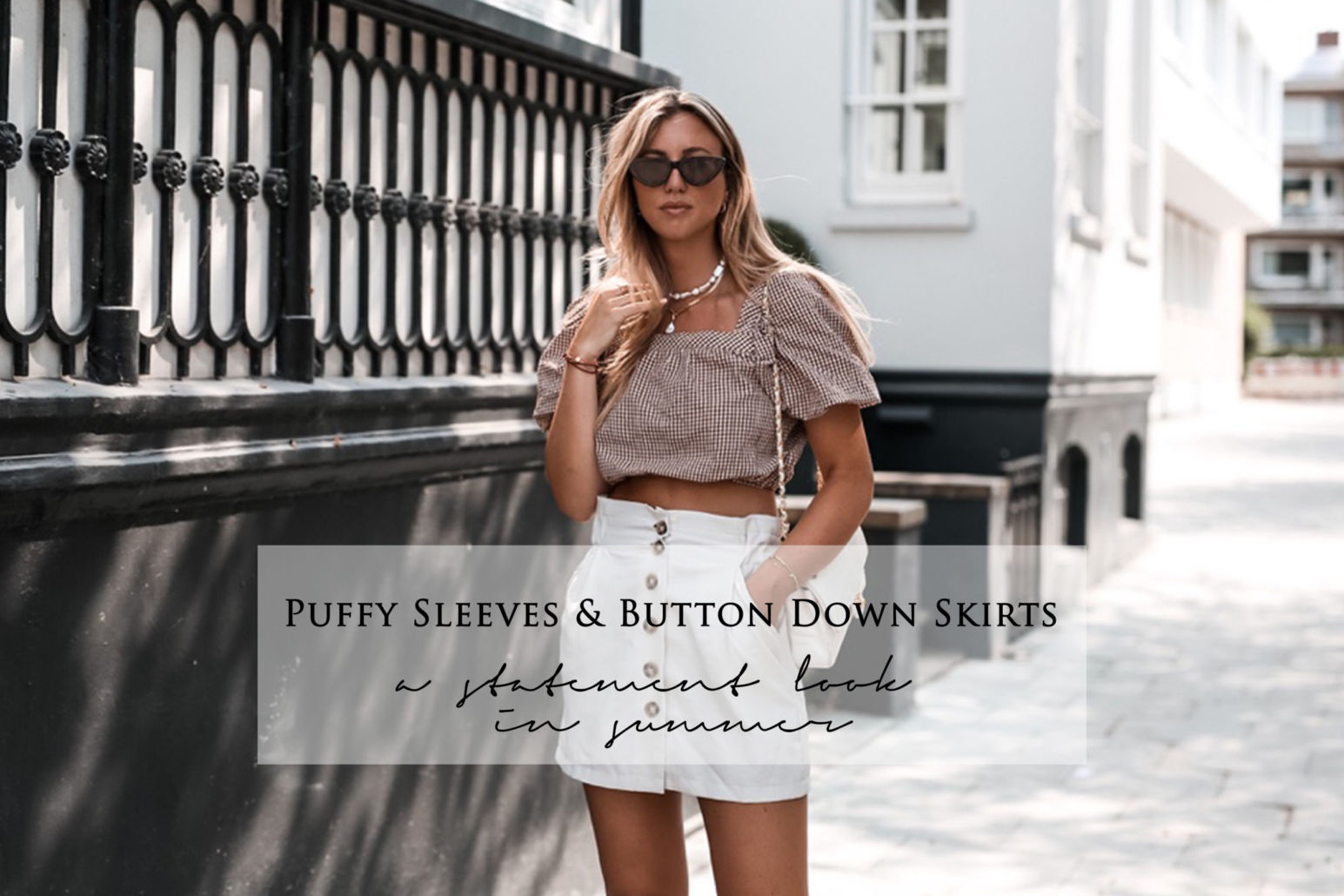 ---
Puffy sleeves and shoulder pads make you think of grandma's old, dusty wardrobe.
But who would have thought that the 80's fashion trend would return onto the catwalks of today? And it's cooler and more feminine than ever!
Admittedly, the puffed sleeves weren't just back in the wardrobes of fashion-conscious fashion icons since yesterday. But this trend also plays an important role in summer 2020. Because the voluminous sleeves are a real all-rounder in terms of style. Whether as an eye-catcher on a playful dress, proper shoulder pads on a classic blazer or sweet balloon sleeves on a summery linen blouse – the puffy sleeves gives the finishing touch and is truly an It-Piece. Even the knitwear cannot avoid the trend and the shop windows are full knit sweaters with puffy sleeves.
The voluminous pieces are perfect to combine with tighter clothes. In my case, a figure-hugging button-down skirt and the summery street style look is complete.

---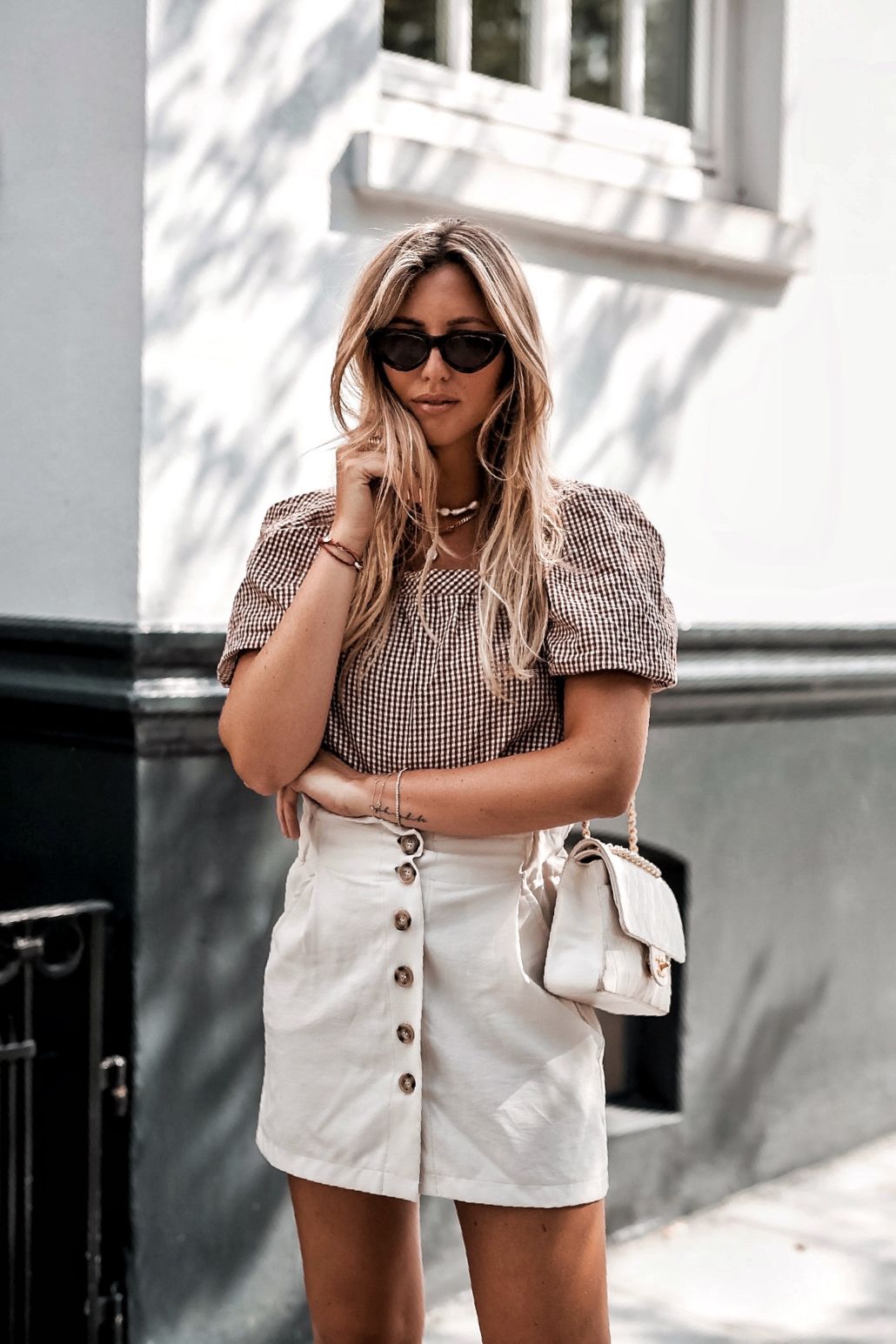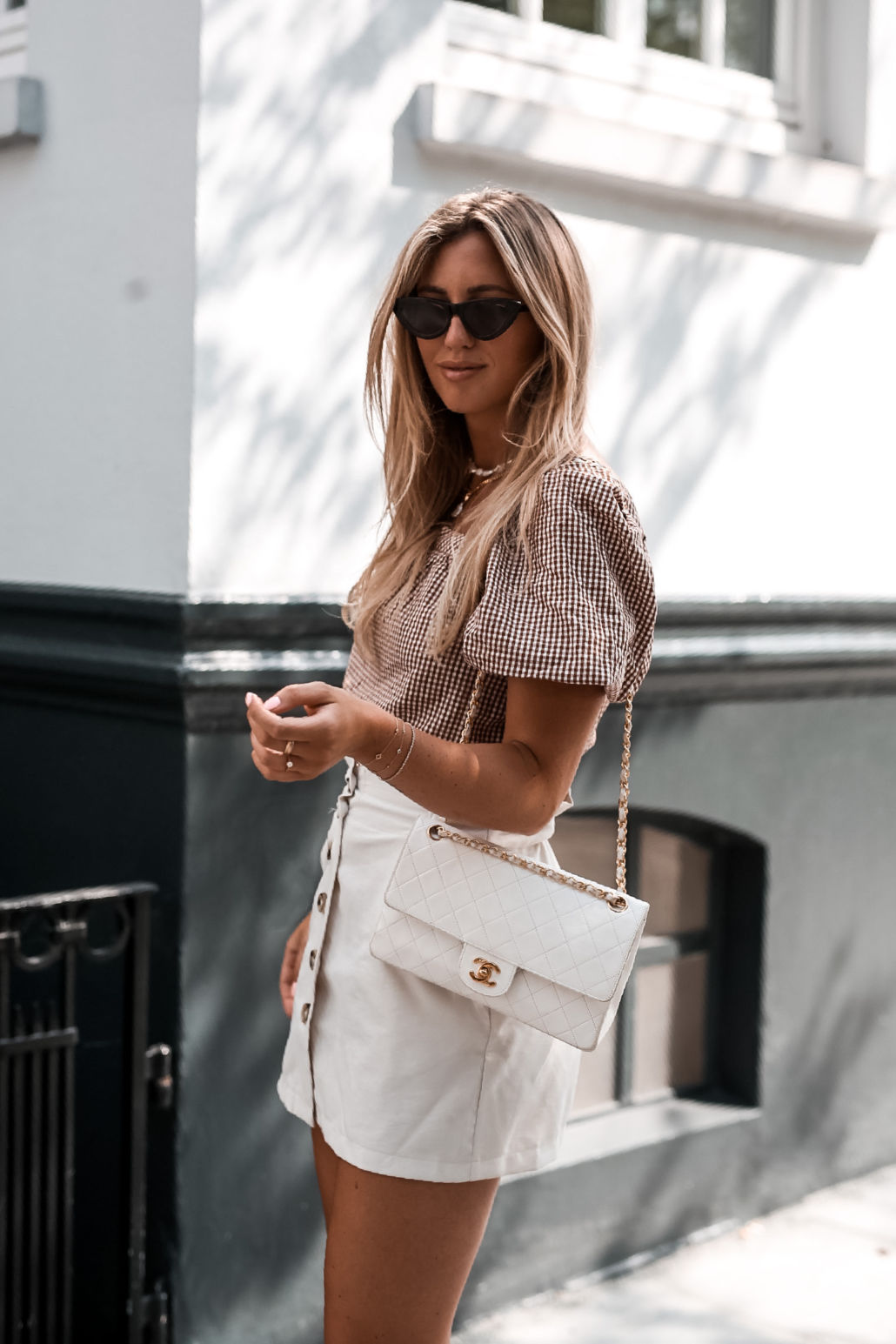 ---

Shop my look:
Top: Boohoo
Skirt: Loavies
Shoes: Shoppisticated Collection
Bage: Chanel
Sunglasses: Chimi
For more inspiration visit our Shop …