*Advertisement/ In cooperation with Tom Tailor
---
The Indonesian island Bali resembles a postcard view and is a true paradise. No wonder that Bali is currently at the top of many people's wish lists as a tourist destination. Not only fans of the "simple" beach vacation attract Bali, but also many adventurous, because you can explore Bali on your own with the scooter. Lush green strips, the rice terraces, beautiful waterfalls and palm trees characterize the idyllic picture in Ubud. For this reason the visit of Ubud is definitely one of the highlights of our trip. Here the vegetation definitely came closest to what we had imagined in advance. Rarely has the landscape enchanted us so quickly and we could not get enough of the typical appearance of the country. It's really beautiful!
But as it is, one plans such a trip from Germany and tries to read and get advice in the best possible way. On the spot you sometimes notice that expectation and fact drift a bit apart. But in our case, thank God, there were no big disappointments. Rather, we have discovered what we liked very much and what we would like to deepen during our next visit. In addition, we have put together a few tips about Bali and the right choice of clothes for you. The climate is tropical and warm with high humidity. We had to get used to it especially on the first days and it certainly makes sense to include the rainy season of November-March in our planning.
Today we would like to share 3 absolute must-do's with you, which should not be missing on a trip to Bali in any case.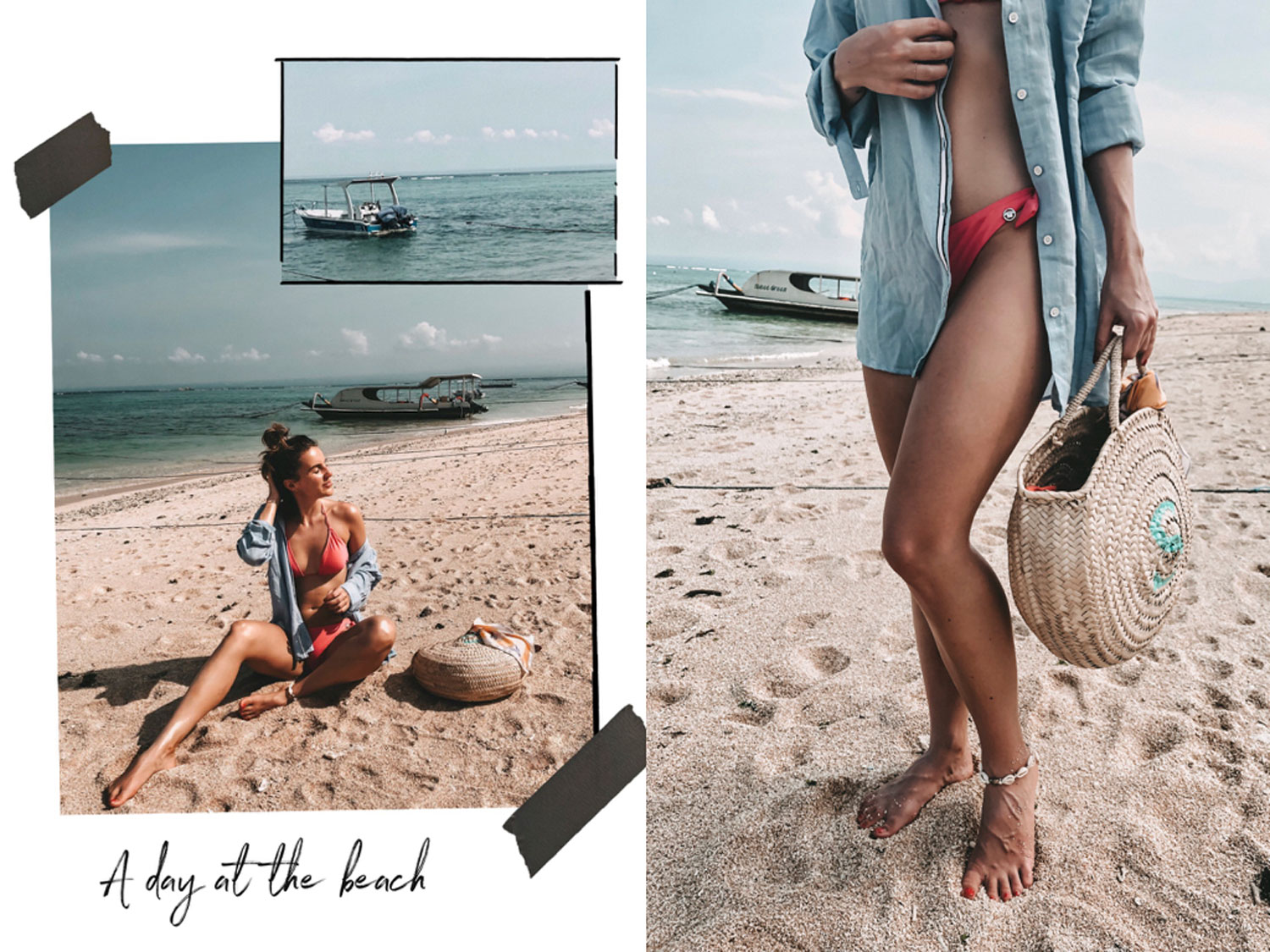 ---
As Bali has a large number of beaches that invite you to relax, a day at the beach is definitely a perfect holiday. Nevertheless, it is not as easy as we initially thought to find the most beautiful beaches. Often, the former insider tips are overcrowded and became pure tourist traps. Therefore, it is always worthwhile to start early in order to spend some undisturbed hours at the beach. In the following you will find some recommendations that we collected during our trip.
NYANG NYANG BEACH
GREEN BOWL BEACH UNGASAN
TIMBIS BEACH
PANTAI GUNUNG PAYUNG
For the day on the beach, besides the matching bikini, like this pink Modell by Tom Tailor, , a casual linen shirt and summer jewellery should not be missing. Because a light throw is ideal for the journey, or if you want to buy something to drink in one of the sweet cafés on the beach. Water, a beach towel, sunglasses, sun protection and a hair band can be stored in a small wicker bag. If you are in the sun all day, you should protect your hair from fading and your sensitive scalp from sunburn.
---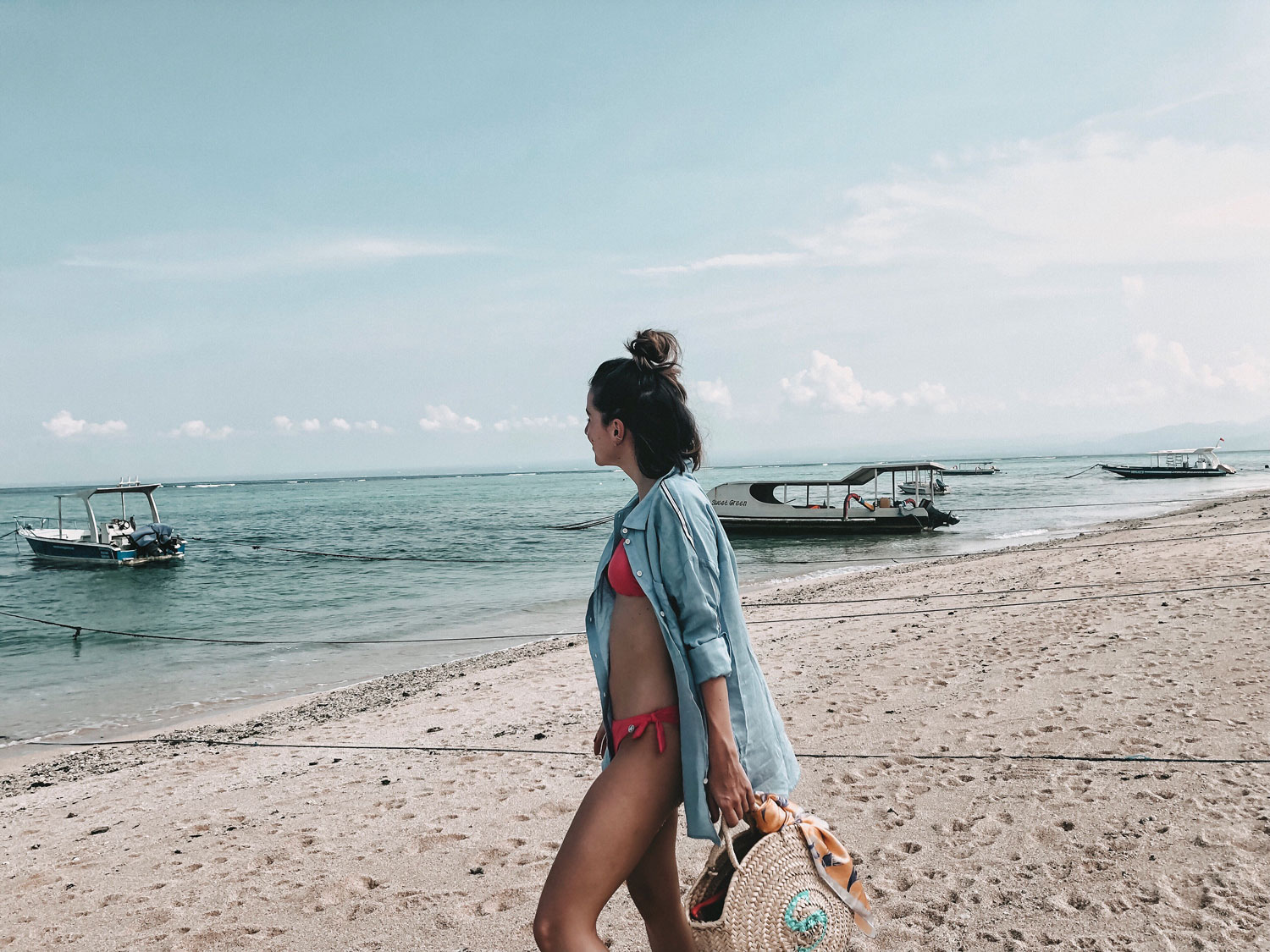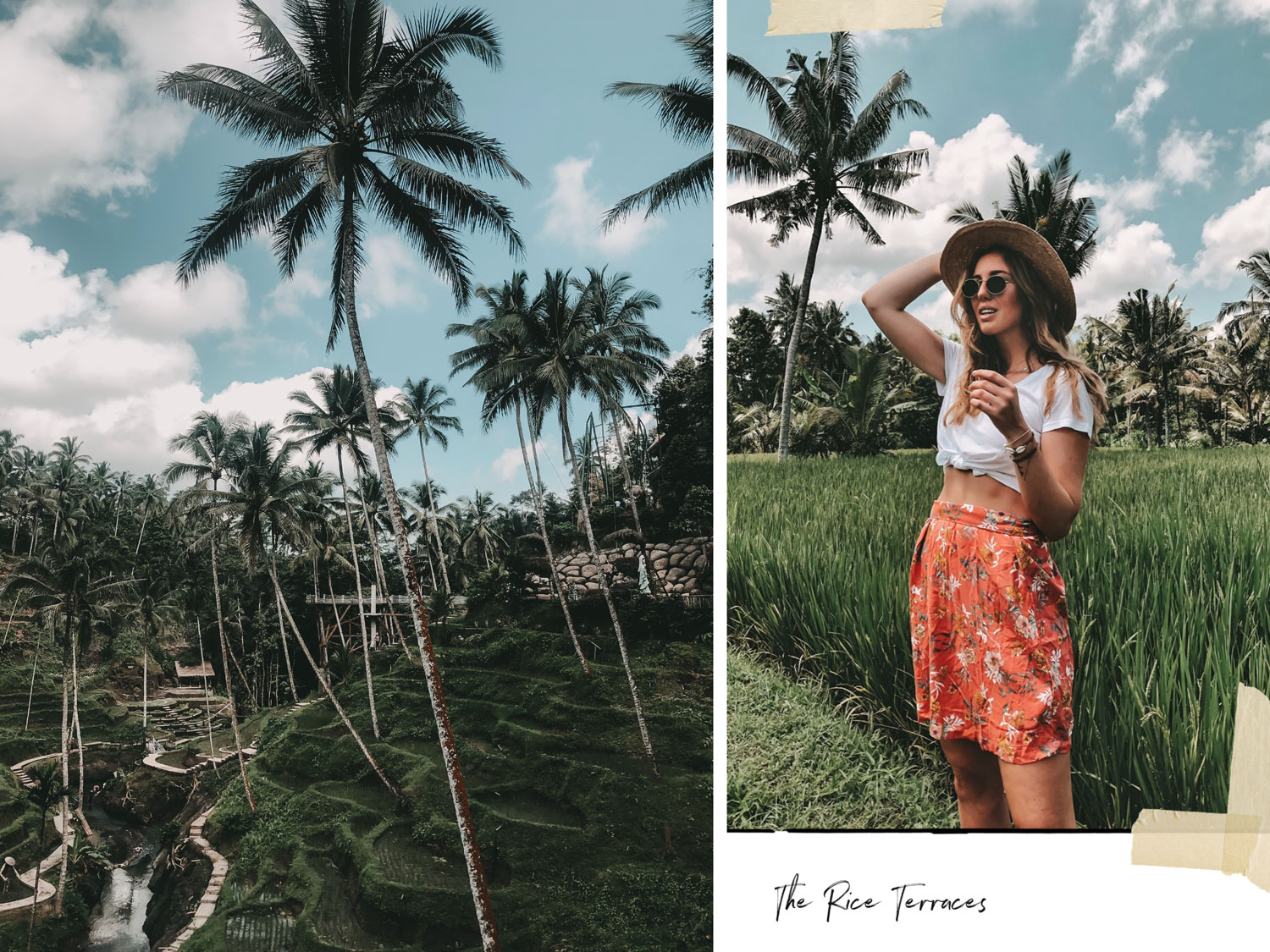 ---
The green irrigated terraces where the rice grows characterise the landscape of Bali. Especially in the mountains, the basins rise up the slope in steps. What is particularly impressive about the ancient tradition of rice cultivation in Bali is that the rice terraces have always been laid out by hand. Thus, one often sees people working in the rice fields and from time to time a cow pulling a plough.
Especially famous for its rice fields is the area around Ubud. In SAYAN, situated directly near Ubud, or in TEGALLALANG, a few kilometres north of Ubud, there are beautiful photo stops in the rice. But also in PUPUAN and its surroundings in BELIMBING and KEKERAN you have a great view on the terraces. The terraces of JATILUWIH are very famous and already a little touristically developed. Further beautiful rice fields lie in the region around TIRTANGANGGA and KARANGASEM as well as in the small rather unknown village REDANG at the foot of the volcano Gunung Agung.
For visiting the rice terraces we recommend an airy and comfortable outfit. The printed skirt by Tom Tailor Denim in rich red becomes a real eye-catcher with a knotted basic shirt. The floral pattern is really ideal for Bali and is always a great choice thanks to its light material.
---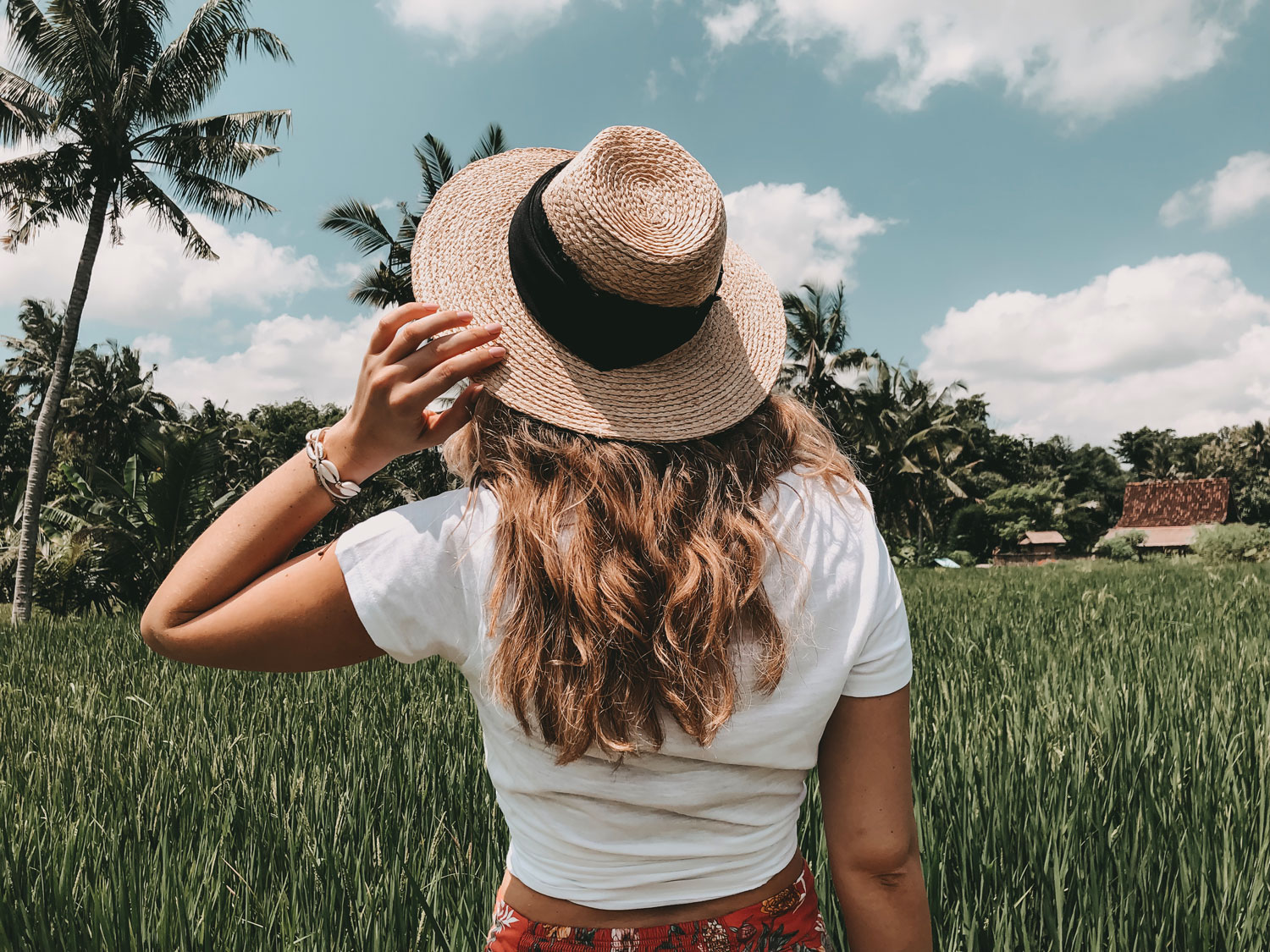 ---
Bali has a great mixture of beach clubs to offer, which invite you to stay. Some have brought the Mediterranean atmosphere to this tropical island. A handful of the bars are even more local and serve as weekend retreats by the sea. World class chefs prepare delicious tapas and drinks are prepared by experienced bartenders. These beachfront restaurants and chill-out locations in Bali turn day into night and are great places to enjoy the beautiful sunsets of Bali.
KU DE TA
SUNDAYS BEACH CLUB
POTATOE HEAD
FINN'S BEACH CLUB
KARMA BEACH BALI
We often made our way to one of the clubs in the afternoon to catch the last hours of sunshine. Because often there are also beautiful pools or own beach sections on the spot. So I always had a bikini with me and after sunbathing I threw on a cool print shirt with SEA LIFE print and a jeans skirt by Tom Tailor Denim. With little luggage you are prepared to let the evening fade away.
---