*this article contains Affiliate Links & PR Samples

---
"Opposites attract" – it´s not only a saying, which describes relationships. It applies to fashion perfectly, because outfits get extra eye-catching through trendy accents. Contrasts occur through different colors, materials and stylistic direction. For example, stout shoes provide this girly looking frilled dress with a cool touch and in addition a colorful purse can loosen up a staid outfit.
This rule of thumb is one of my favorites and therefore, I feel very comfortable wearing my outfits when applying this rule. Hence, I am sharing my ideas for looks with lots of contrasting features. I promise it is worth it to try combing regular outfits with contrasting pieces.
Opposites attract – Outfit inspiration for looks full of contrasts
1. Lace dresses & stout shoes. You can see this example of todays´ outfit pictures and this stylistic inconsistency has been getting great reviews from you on Instagram already. Dresses and boots are the ideal combination for girly dresses, in order to still look sophisticated and cool.
2. Combing a colorful accent into every outfit. Whenever my outfit and clothes are simple I grab a colorful lipstick and accessories. These small differences make a huge change with a great impact.
3. Oversized cuts are still very trendy. Regarding this trend there are some small tips and tricks to stage your body beautifully. Try to emphasize on one body part, to achieve a so-called proportional balance. Concerning, oversized sweater, a skinny jeans is a perfect choice. However, it can be enough to roll up regular jeans and to accentuate the small ankles.
4. Fancy dresses and sneaker are prove to the fact that the choice of the shoe has a great impact on the whole outfit. By choosing a rather casual shoe, jumpsuits and pencil skirt turn into a casual day look.
5. No doubt, every woman has a favorite hairstyle. I used to always wear my hair similar until I realized it is advisable to try different styles. Whenever, I am wearing a dainty dress, I am trying to wear my hair as casual as possible. For example, straight hair that I attach behind my ears, a ponytail or a bun. Comparatively, when I am wearing simple jeans and a T-shirt I tend to style my hair wavy or curly.

---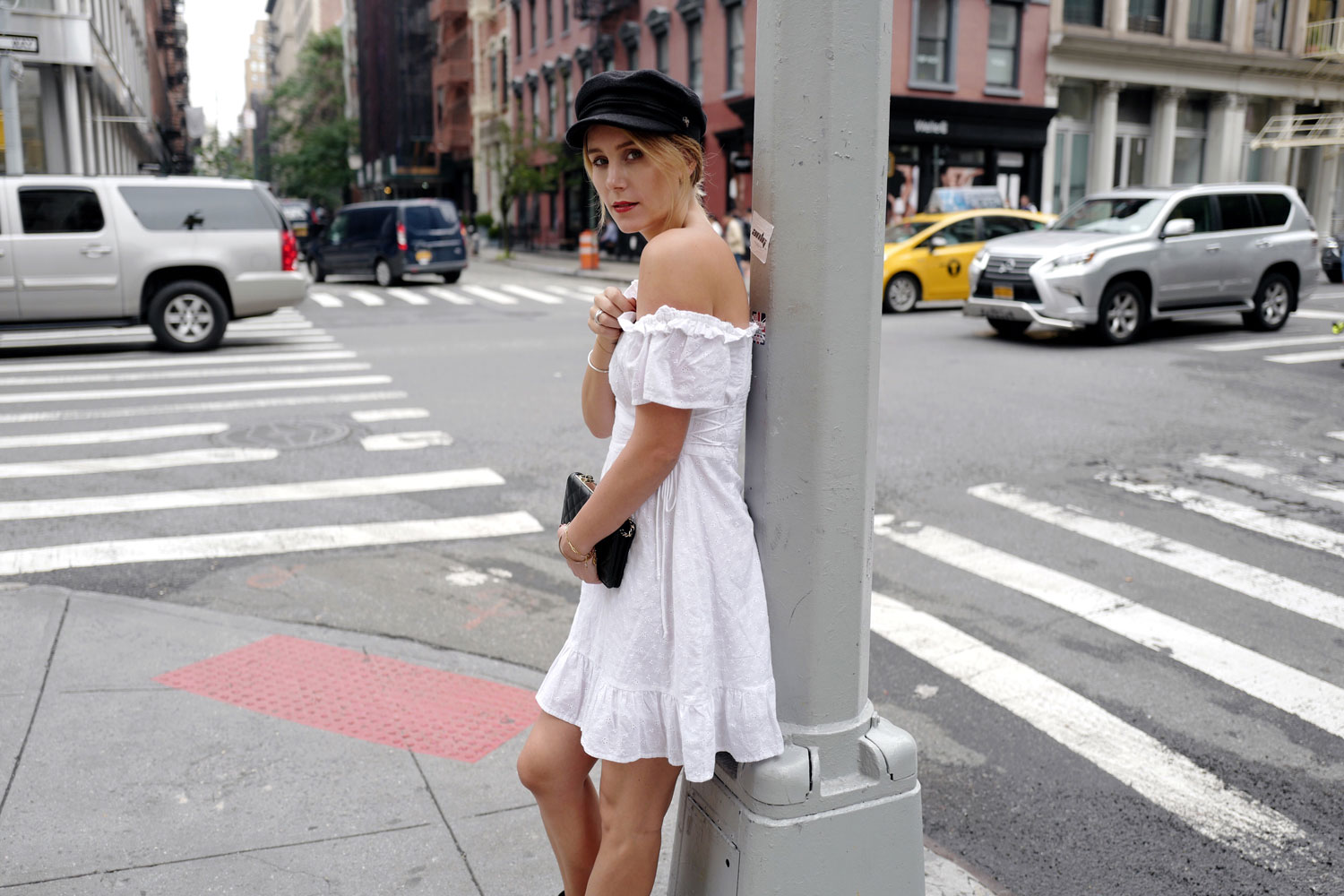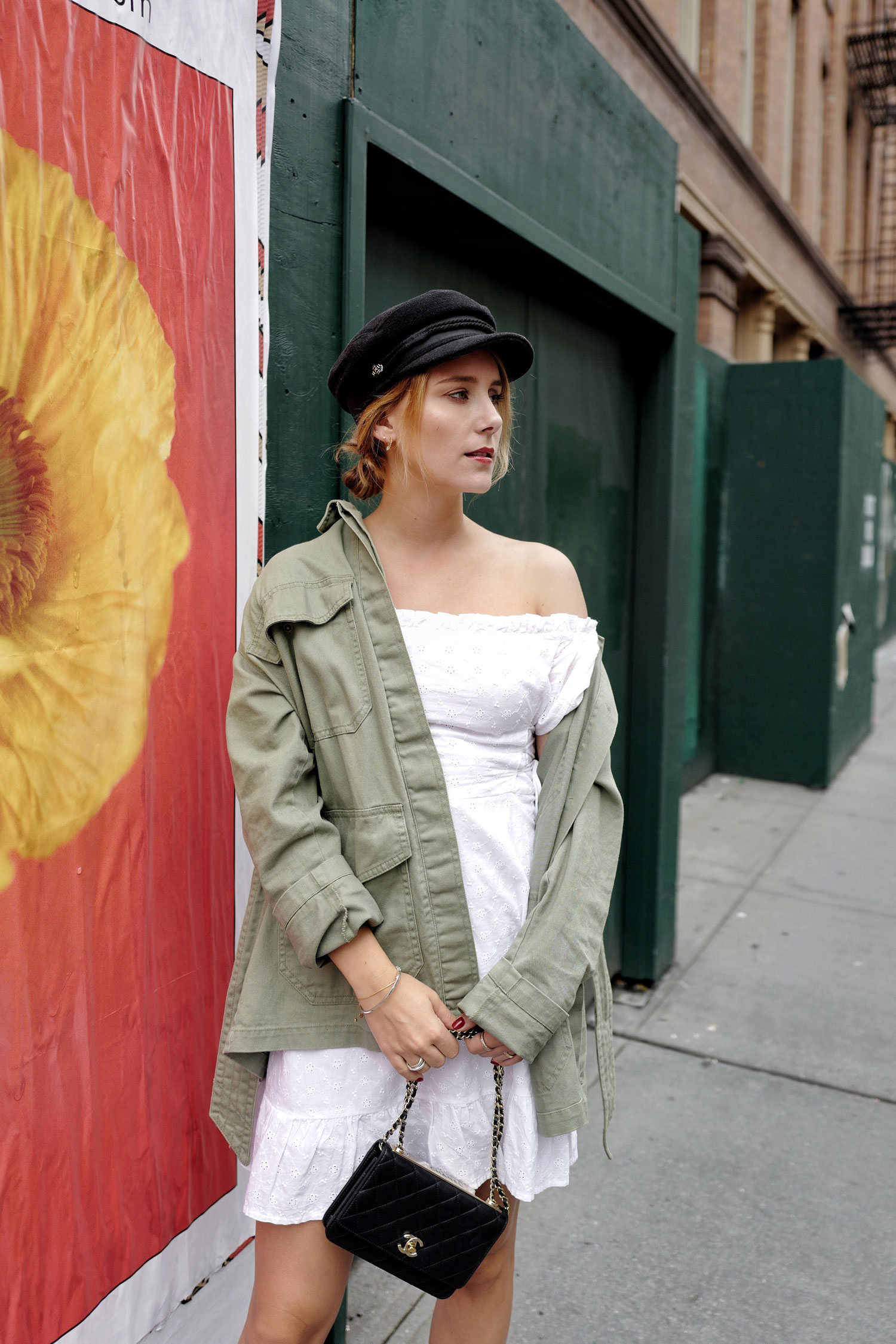 ---

---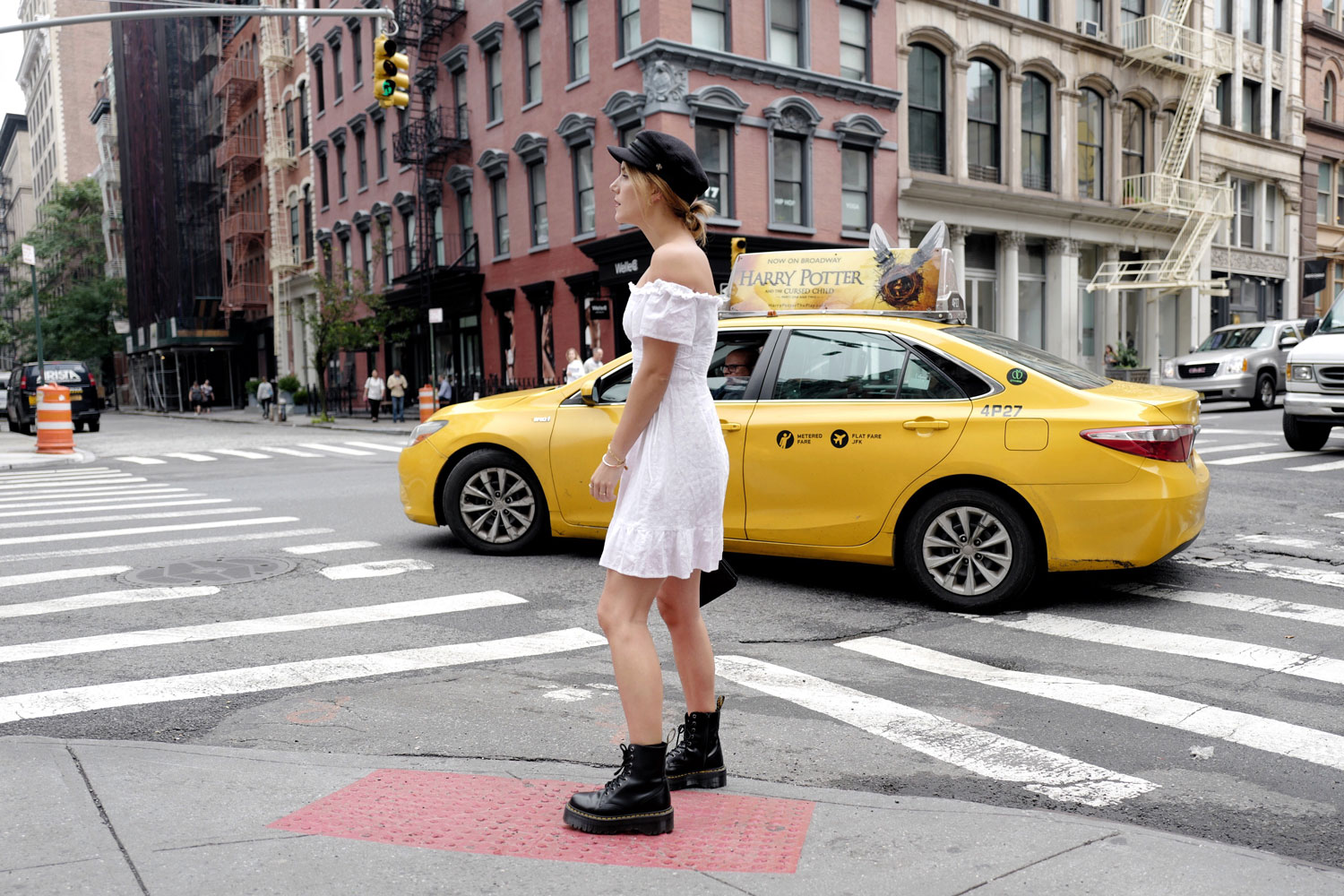 ---

---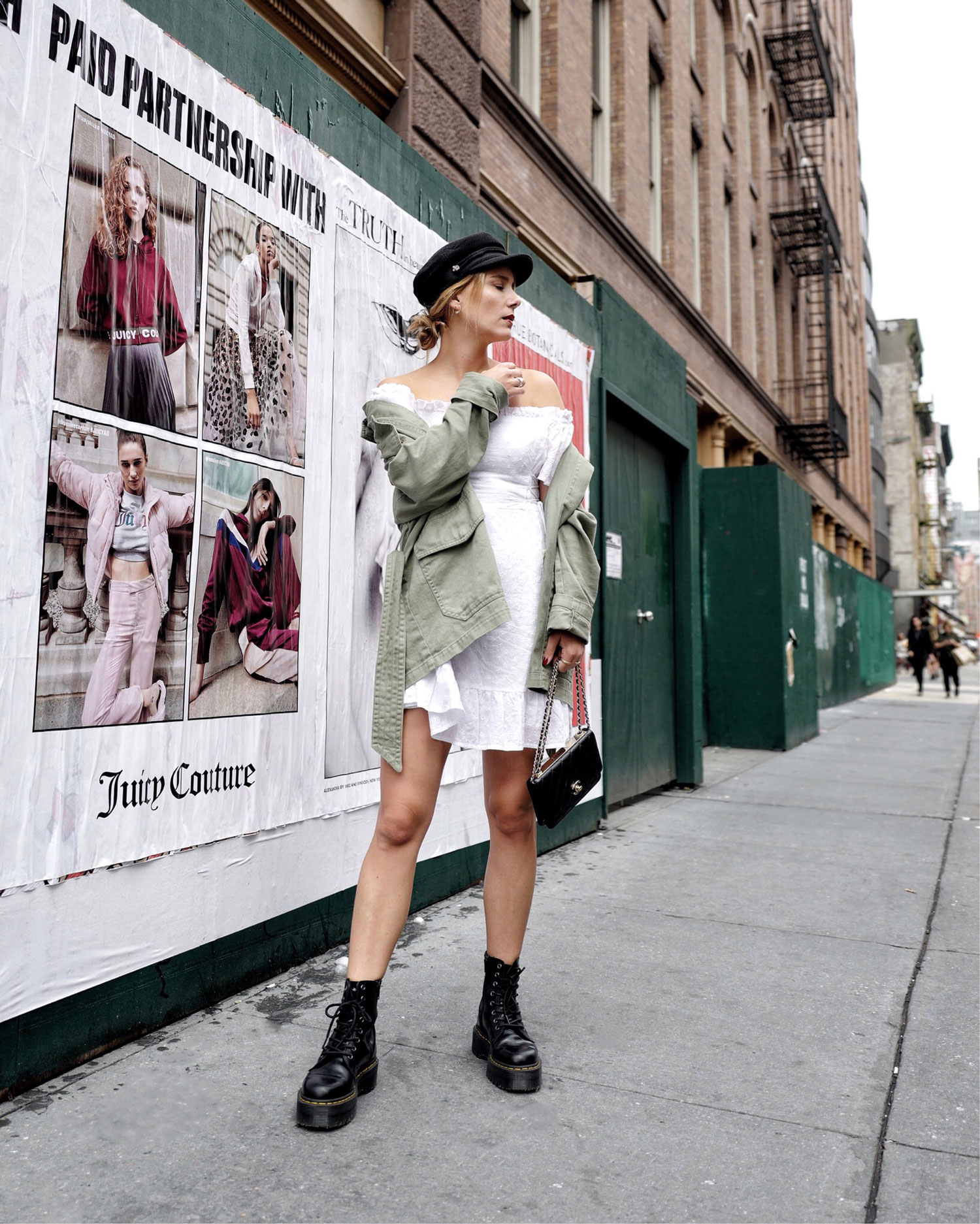 ---

---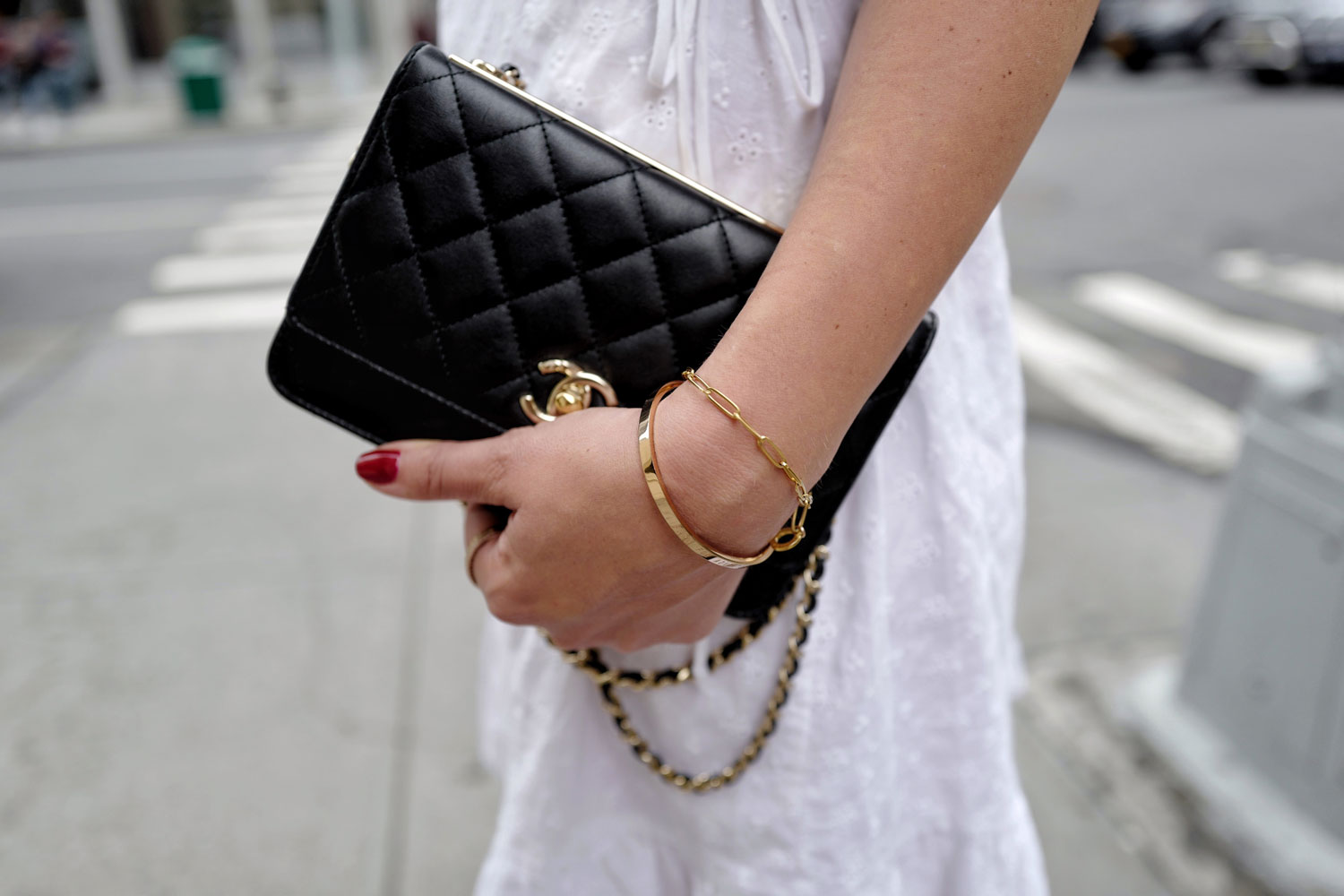 SHOP MY LOOK:

Dress: Asos (here)
Jacket: Monki (here)
Boots: Dr. Martens (here)
Hat: Asos (similar here)
Bag: Chanel (vintage here)
Lipstick: Dior (here)
For more inspiration visit our Shop …