*this article contains Affiliate Links & PR Samples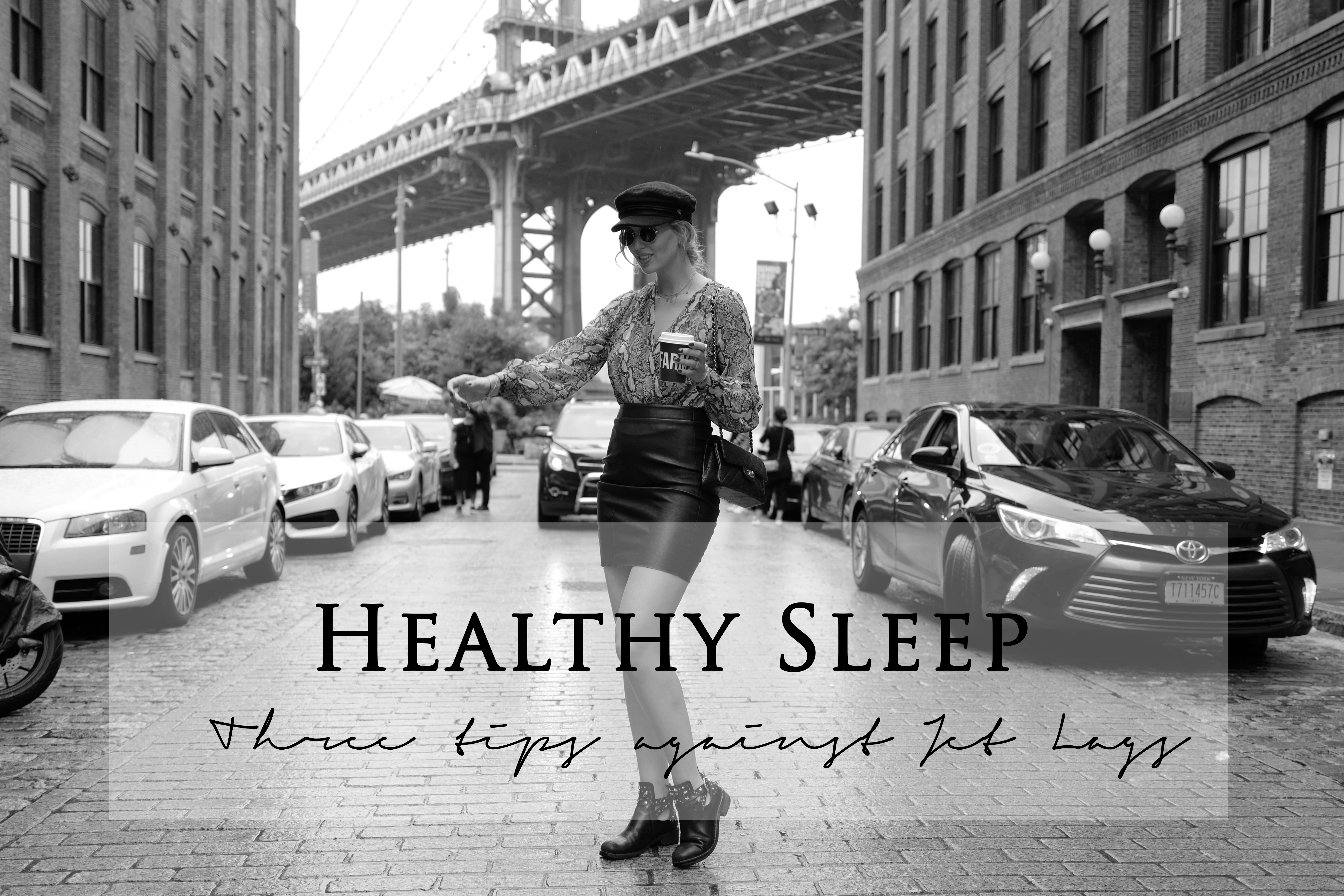 ---
Travelling is part of our job, as the air we breathe. We are nonstop on the go and as soon as we get back to our usual office routine, the next trip is being planned again. This year, as every year in September, our journey took us to the Big Apple to follow this year´s NYFW live. Directly after, we are flying to the London Fashion Week. Whether at home, on the go in Europe or Overseas, one thing is especially important to me.
"A healthy and balanced sleep."
It's common knowledge that stress, disturbs the balance between mind and body, which makes it difficult to relax and eventually the sleep suffers. However, a healthy sleep should not be underestimated. Did you know that a well-balanced sleep is not only crucial for your health, but influences your concentration? Since we should not neglect the above mention aspects, three helpful tips for a well-balanced and healthy sleep are following.
1. The deep sleep pillow spray
The secret weapon for a fast and sound sleep. Meanwhile I cannot imagine sleeping without my bedtime spray for my pillow. A couple of sprays are enough, to dive quickly and well into the land of dreams. The spray consists of essential oils, lavender and chamomile and it is also very easy to do it yourself. By the time my first spray was empty, I simply created my own spray with 75 ml water, a few drops of lavender oil and a bit of chamomile. And I can say – the spray works miracles. Now, I do not want to miss it anymore, whether at home or on any trip.
2. Sleep duration
The sleep duration is absolutely crucial for a well-balanced and healthy sleep. It is important to constantly make sure not to sleep too little. Certainly, each individual is different, and the sleep duration varies from person to person. However, the rule of thumb states, that six to eight hours of sleep are ideal. It is extremely important to fall asleep before midnight, since the hours before 24 o'clock were acknowledged as the best and thus the most effective deep sleep phase.
3. Favorite soft pillow
One or the other may smile now, but for me, the right soft pillow is quite essential for a well-balanced sleep. I have had a favorite very cozy soft pillow for many years now, which I do not want to miss during the night. I take it on numerous trips with me and quite natural I have it with me in New York. It is about having a sense of home and a familiar smell. An object can contribute a great deal to one's well-being. Especially, in countries with a large time difference, one can easily
Suffer from a jet lag.
Fatigue, headaches and mood swings can be the consequence of high sleep deprivation. As a result, the trip seems only half as nice. To avoid this trouble, pay attention to a good and healthy sleep and take our lovely advice into consideration.
And if all these tips don't work, than coffee is your only solution!

---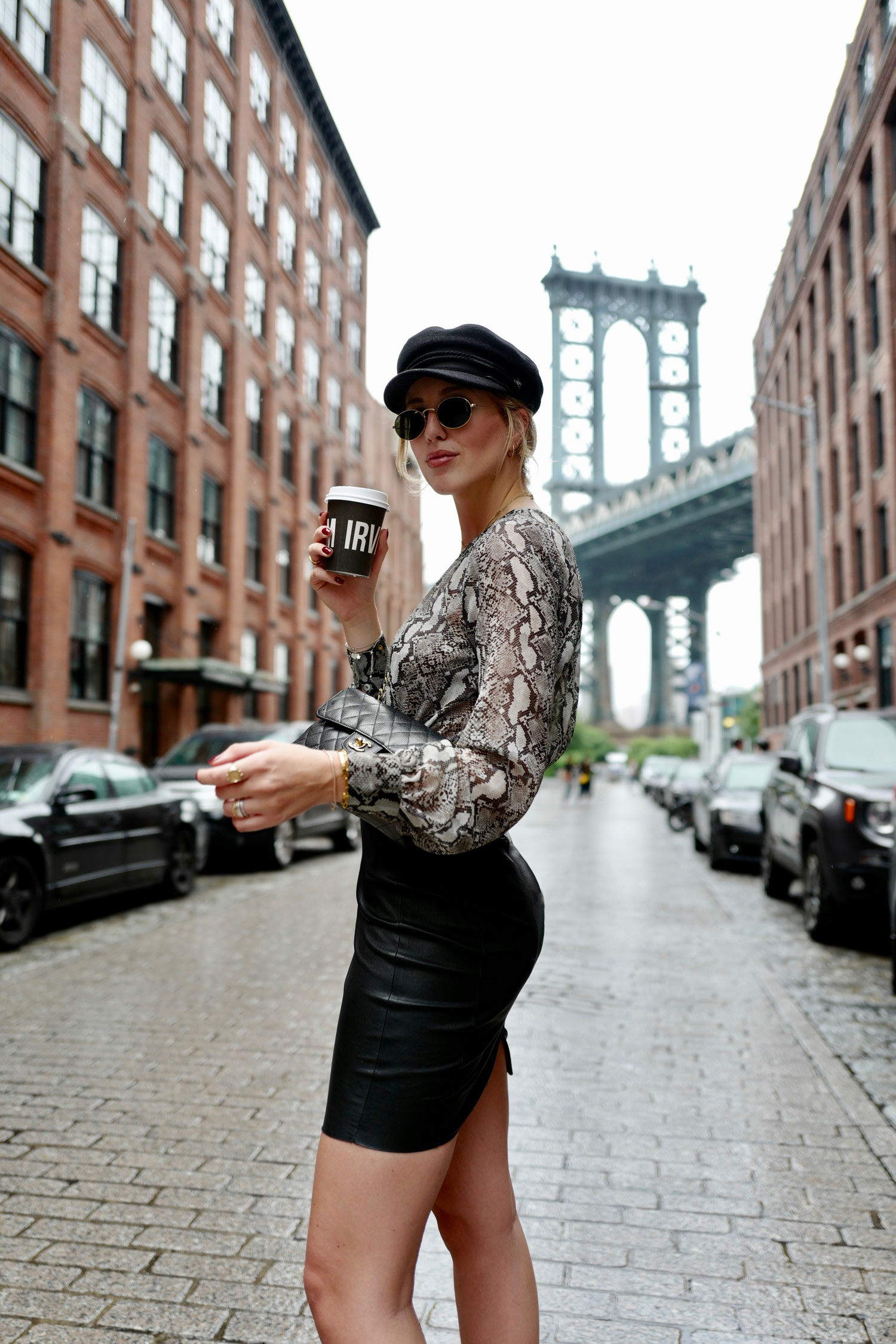 ---
Shop my look:
Skirt: Tigha
Blouse: Zara
Hat: asos
Purse: Chanel
For more inspiration visit our Shop …