*In cooperation with ESPRIT
Advertisement/ this article contains PR-samples & affiliate links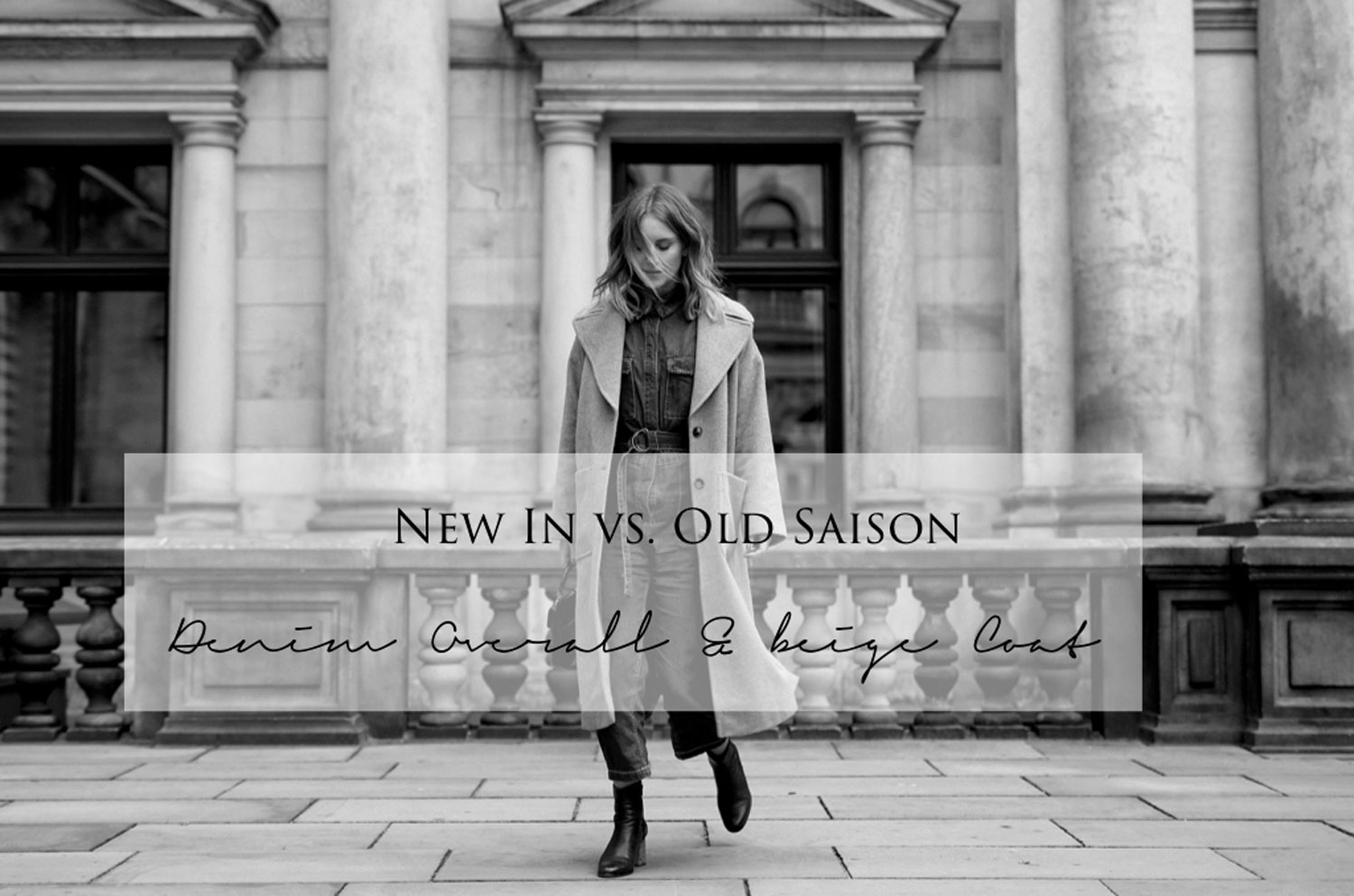 ---
As I have mentioned before, I am trying to moderate my consumption and buy more conscious. Especially during winter, when I get my winter coats from the basement, I realize that I have a weak spot for beautiful clothes.  Due to the lack of space I learned how to let go of things and how old clothes still make me happy. In this article I will show you a few new clothes and pieces from last winter season, which I recently started wearing again.
What should I say… I didn't have the feeling that I look "old-season", rather then I was twice as much happy about the beige coat and the ankle boots, which I still like just as much as last year when I bought them. I discovered both pieces during a cooperation with Esprit and I couldn't get them out of my head afterwards. As soon as I was back in Hamburg I went to the city and bought them. I was surprised that I, a "Shopping expert" don't think about Esprit more often. Since then I try to buy at different stores instead of only at big chains like H&M, Zara and Mango. Esprit belongs with its Outdoor-, Blazer– and Shoe category to my absolute favorites.
Another example for fast trends are the subsidiaries of Zara, Pull and Bear and Bershka. There you can find many similar styles slightly adjusted and cheaper. My assessment is that Pull and Bear is for a younger generation. I bought this jeans overall there and I would like to wear it daily.
The old and new clothing pieces create a brand-new look, which I have already worn four times like that. At an event, at a meeting to get to know my new landlord, as an everyday look at the office and to a dinner with friends. Somehow the combination of denim and beige always works for me and I am sure it will stay like that next year.
As you can see it can be rewardable to rethink old habits regarding your purchasing habits and your own consumption. I would be happy if you guys would share your favorite shopping addresses with us. We are always happy to get inspired and are glad to receive your recommendations.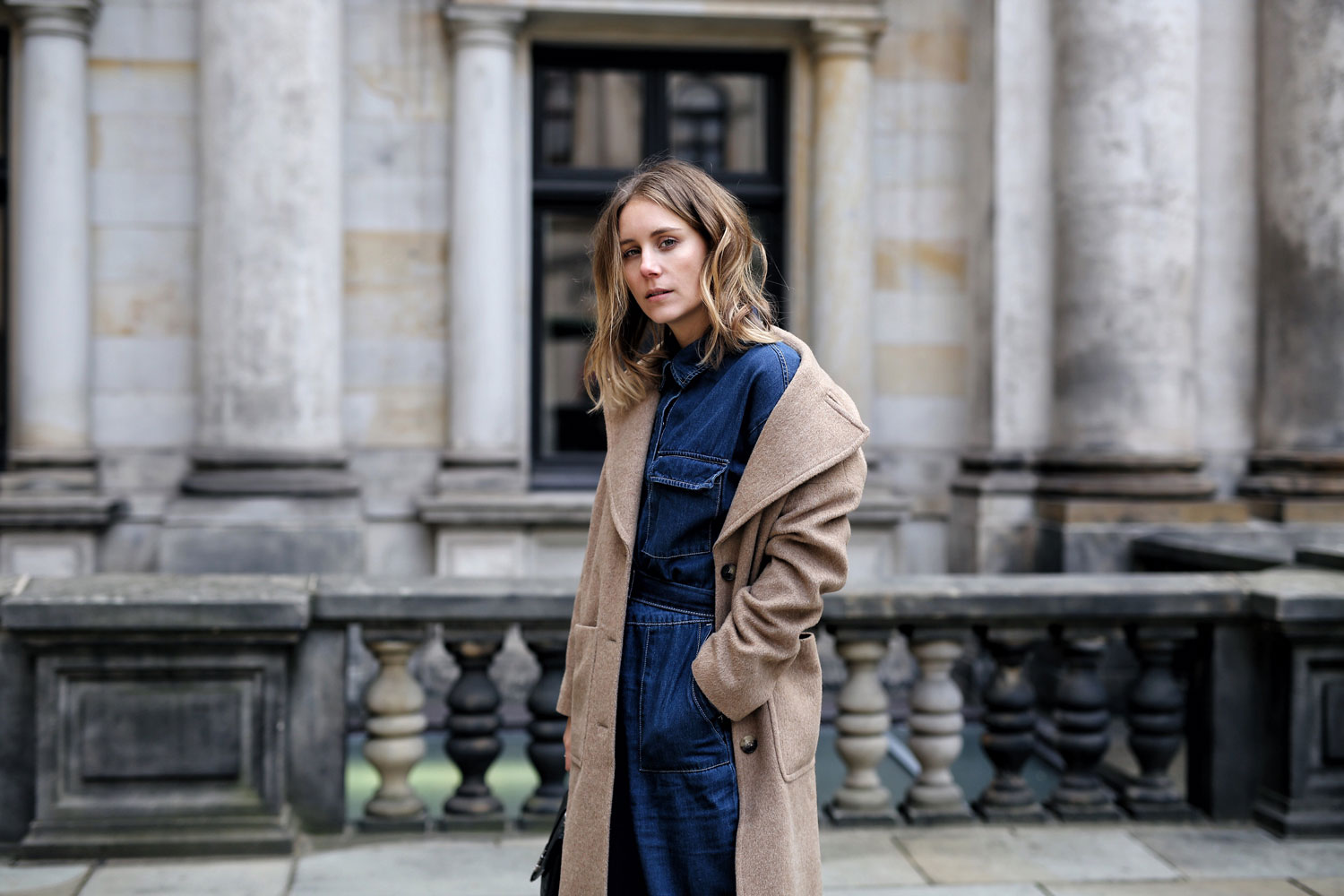 ---

---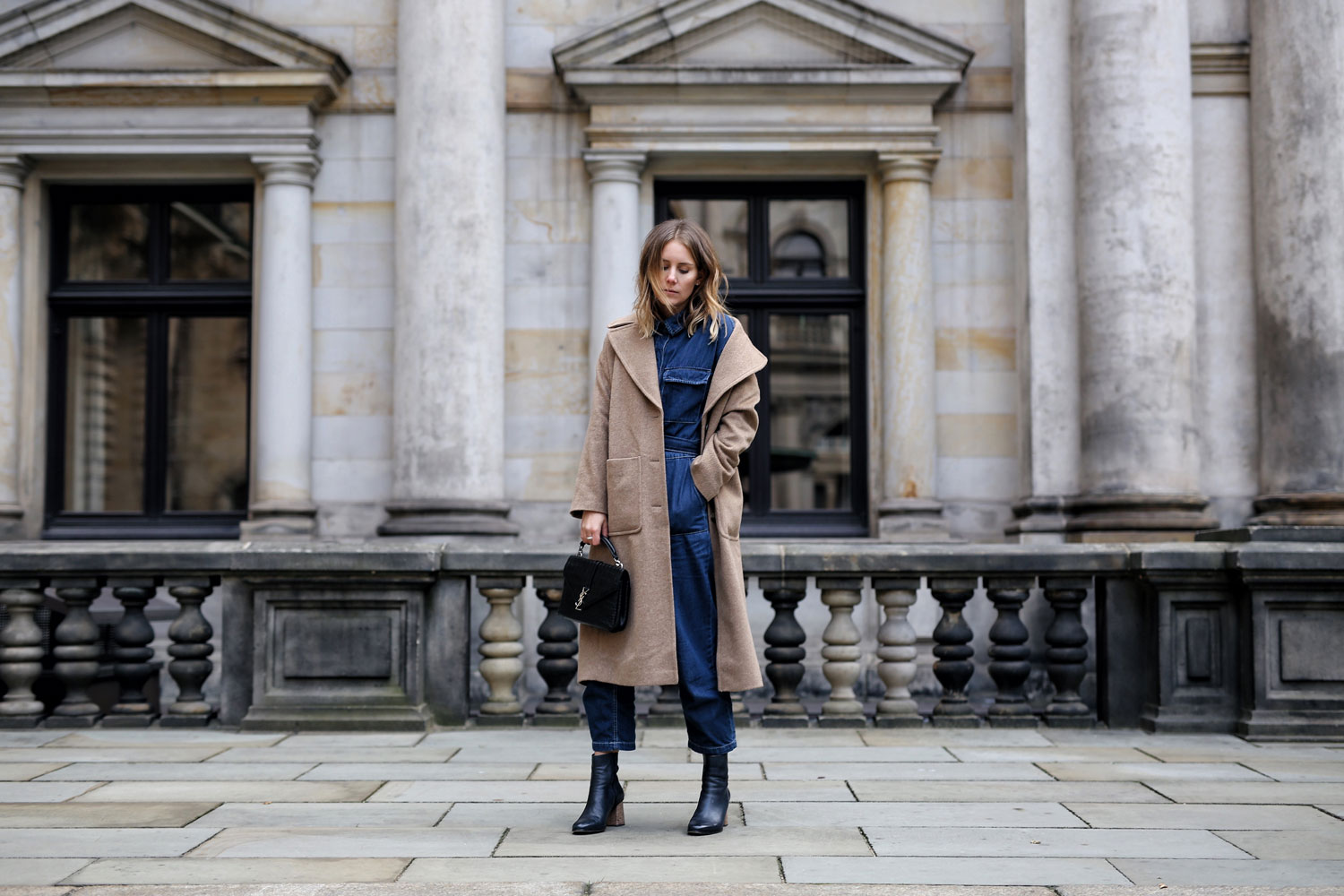 ---

---


SHOP MY LOOK:

Scarf: Burberry (similar here)
Overall: Bershka (here)
Coat: Esprit (similar here)
Ankle Boots: Esprit (here)
Bag: Saint Laurent (similar here)
Earring: Christ (here)
For more inspiration visit our Shop …