*Advertisement/ This post contains PR Sample & Affiliate Links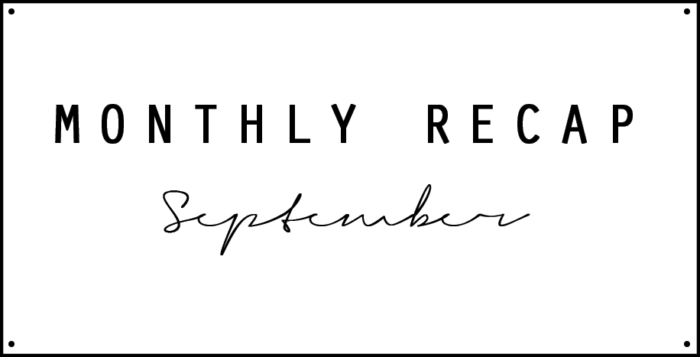 P L A C E S
Sweden / Greece/ Germany / Poland
Wow since Corona, we haven't visited so many different countries in just one month for a long time.
Most of the time, I stayed at home in Hamburg and held the position there. But you can also make the best of it at home and just enjoy the time with friends and family. We organized a crime dinner, celebrated birthdays and simply enjoyed the golden season at its best. September couldn't have been more beautiful and surprised us every day with its wonderful rays of sunshine.
Maike spent the first weekend in September with friends in Ystad, Sweden. At the beginning Sonja was still in her minimoon on Crete and soaked up a little sun there and I made a mini trip to my old home in Cologne. Every time I come back to "Kölle", my heart just opens up. I spent a wonderful weekend there with Flo, my best friends and my brother.
Maike took a little break and fulfilled a dream. She and her cousin traveled through the heart of southern Germany in a small camper for a week. They went swimming in lakes, climbed mountain peaks and just let their souls dangle in nature.
In the last few days Sonja went to Poland again for the communion of her little cousin. According to the circumstances they were celebrating in Danzig .
---






H I G H L I G H T S
This months highlight for me was definitely the last weekend in September. Because my girls came especially for me from Cologne and Stuttgart to go to my wedding dress fitting with me. We had two really great days and actually found a beautiful dress. Starting with an extensive champagne breakfast, we took a leisurely stroll to the first appointment. Two hours and seven dresses later, we went to "I am Yours", where I finally found what I was looking for.
To top it off, we ended our day with a delicious sushi dinner. For me, the day with my girls couldn't have been more beautiful.
Now the anticipation for the wedding next year is increasing and I fell into bed happy and exhausted with a thousand feelings of happiness.
For Sonja and Maike, their vacations were of course the best moments of the month. Corona makes you appreciate every trip a lot more.

F A V O R I T E  L O O K S



N E W  I N

F A V O R I T E  P O S T
As every month, here you can find the blog post you have read the most.
B E S T  O F  I N S T A G R A M






W I S H L I S T