*Advertisement/ This post contains PR-Samples & Affiliate Links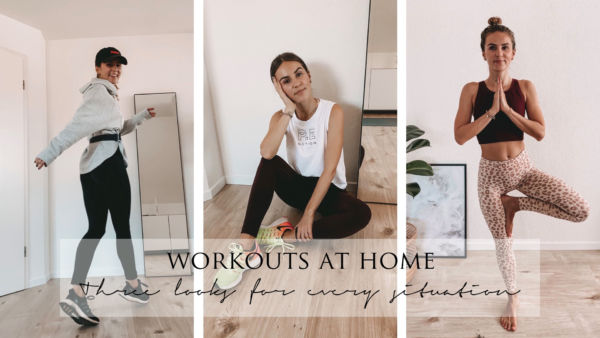 ---
Before the Corona crisis, I did sports at least 3 times a week. I was particularly motivated to go to many different studios because I have been registered at Urban Sports Club since the middle of last year. I love a varied workout and so the studios I went to the most were: Hicycle, Urban Heroes, Body Method and Damn Good Yoga! All sports that are done in a group and with a trainer who helps with the exercises and who motivates to always give a little more. At home it is often not so easy for me to get up and do sports. At home, I don't go to my limits as much as I would, for example, with an Urban Heroes course. Nevertheless, I try to exercise 2-3 times a week. Whether inside or outside – exercise is good for you!
My quarantine workout routine consists of yoga, Pamela Reif workouts and 5km runs.
---



Yoga
When I'm practicing yoga, I prefer to wear tops that are tight. It just annoys me when I have my T-shirt half down on the face. That's why I prefer wearing crop tops that don't slip or shirts that you can put in your pants so that nothing slips and I can fully concentrate on the yoga exercises.



Running
My running outfit has to be practical. I simply need tights with pockets or a bag to store my cell phone and my keys. But you should always be prepared for a fresh breeze here in Hamburg. I always put several layers on top of each other. If it is too warm, you can still tie the sweater around your waist.



Homeworkout
I just need a pair of tights and a shirt, maybe a colorful sports bra for a good mood 🙂 But for jumping around on a sports mat at home you don't really need much more than a laptop and a good course on Youtube. By the way, you should not underestimate Pamela Reif's courses. Sometimes these only take 10 minutes, but are incredibly exhausting.
I'm already looking forward to my sports routine after the quarantine and will try to stay fit from home!
For more inspiration visit our Shop …