*Advertisement/ This post contains Affiliate Links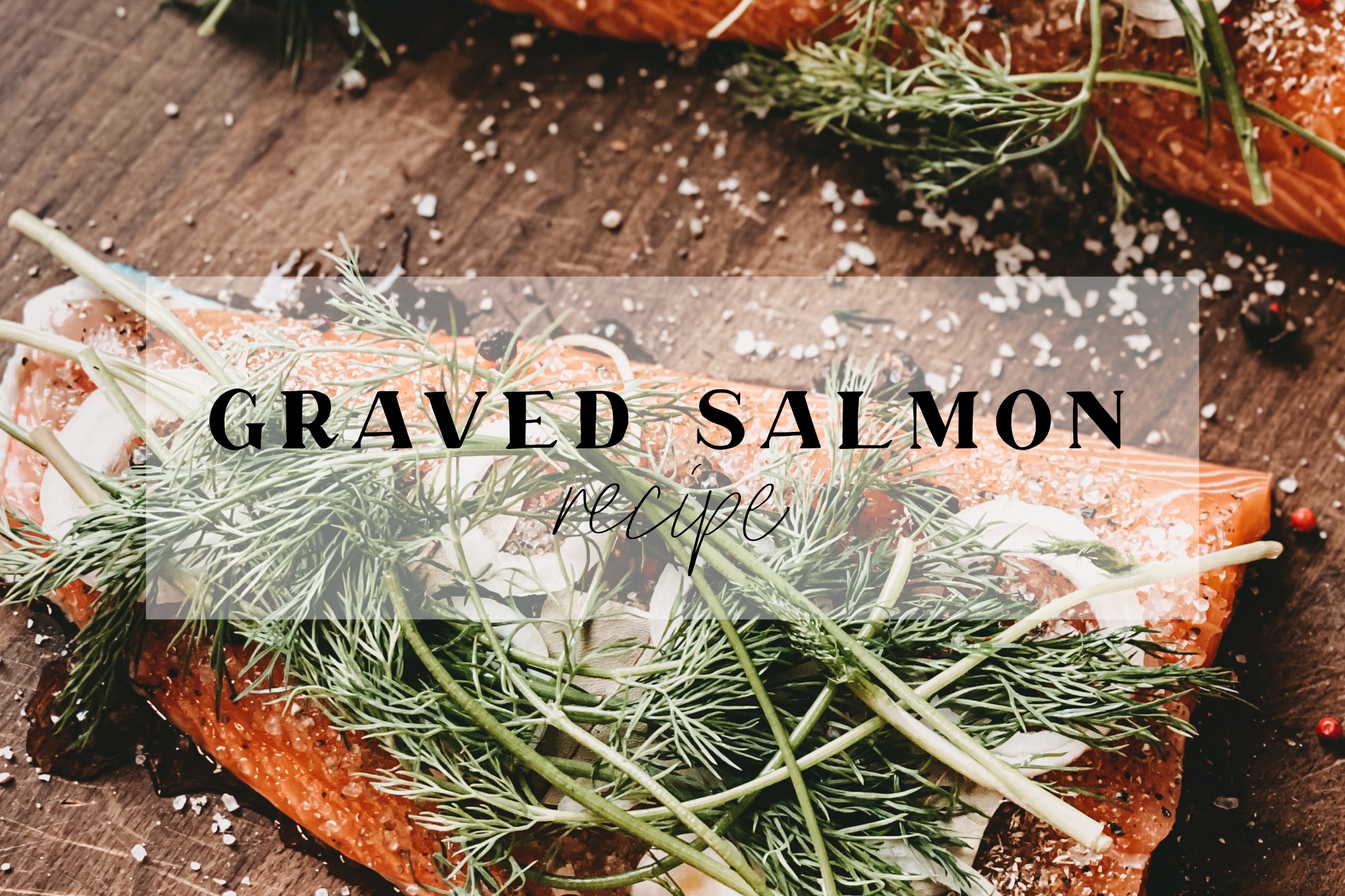 Everyone who likes fish will love this recipe. Because this pickled salmon or graved salmon, as it is often called, is really good. We have made it four times in the past two months and each time we have been surprised how delicious it tastes. You can have it for breakfast on bread, for salad at lunchtime or as a starter for dinner.
Just cut it into thin slices and let it melt on your tongue and enjoy it.
Give it a try and thank me later …

---
I N G R E D I E N T S
1 salmon of approx. 1 kg (2 tail halves, boned)
1 tbsp black pepper, grounded
 2 tbsp sea salt
2 tbsp juniper beeries, pestled roughly
1 tbsp red pepper, whole grains
2 tbsp honey
1 tbsp cane sugar
1 tbsp of oregano, grounded
 4 bay leaves
1/2 red onion, cut into thin pieces
1 bunch of dill
cling film
newspaper
cord
Preparation: 20 minutes   cooling: 48 h
---
S T E P 1
Go to your trusted fishmonger and get two salmon tails of the same size. I would recommend to use the tail fin for this recipe.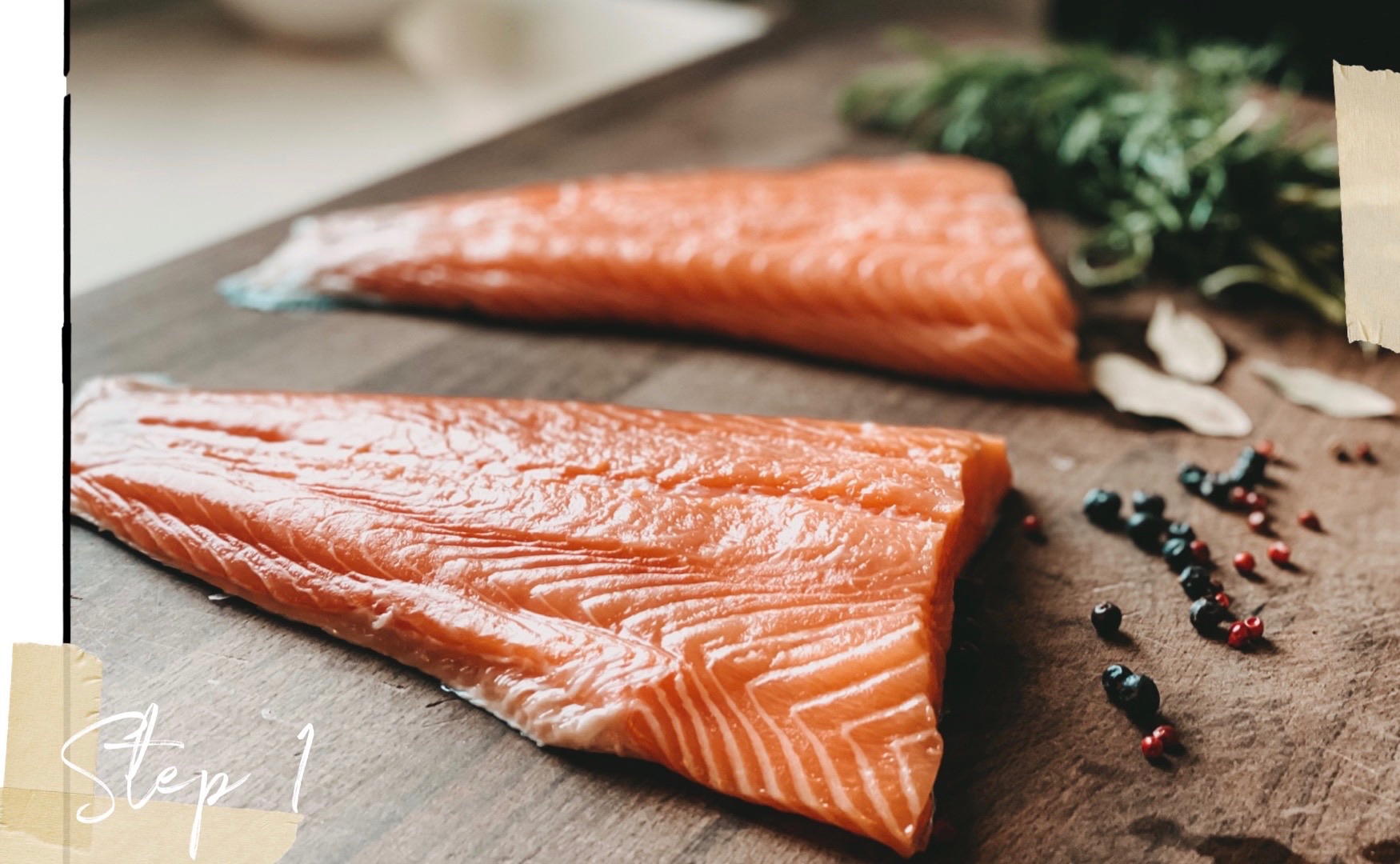 ---
S T E P 2
The fish needs to be filleted and deboned beforehand. You just have to wash it briefly again and cut any fat edges. Spread the fish halves on your work surface and prepare the remaining ingredients.
S T E P 3
Put the pepper and juniper berries in a mortar and grind them roughly. Distribute the other ingredients gradually over the both halves in the order of the ingredients list.


---
S T E P 4
The fish should be completely covered with all the ingredients now. At the end, place the large bunch of dill on one half and the other half on top.
S T E P 5
Wrap both folded fish halves firmly in cling film and wrap them in newspaper. Tie the package tight with a cord so that there is good tension. Now, put the fish in the fridge and let it rest for 48 hours. Turn the fish every 3-4 hours.
S T E P 6
The salmon can be freed from the salts and herbs now. Cut the fish into  super thin slices and enjoy.
Enjoy!
Serving tip:
Serve a honey-mustard-dill cream to the salmon.
If you like this recipe, you should also try our Vegan Peanut Noodles!
---