*this article contains Affiliate Links & PR Samples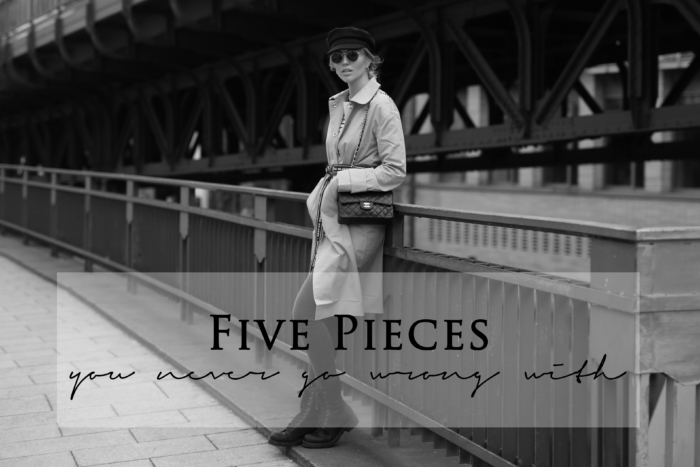 ---
If it's up to me, I would like to walk around in my favorite clothes every day. Sure,life needs variety. But we are all habitual animals somewhere. And once we get used to a good thing, it's even harder to say goodbye to it. But you do not have to! Especially in fashion, there are so many timeless classics that must not be missing in any wardrobe. And that's exactly why I want to recommend you today my five favorites, you can never go wrong with.
"Five Pieces you never go wrong with"
1. TRENCH COAT
The trench coat, a classic through and through. For me, the trench coat is an absolute all-rounder. Whether as a cool business look, casual street style or elegant companion for the evening, he is always a welcome guest. I found my model from Edited the Label and immediately fell in love with the timeless mantle.

2. SKINNY JEANS
Whether as skinny, mom or blue jeans … one thing is certain, every woman needs a well-fitting jeans. I personally love classic blue jeans as well as dark skinny jeans in a high waisted cut. They make the legs look longer and flatter the figure.
3. BOOTS
Another obsession from me are definitely black leather boats. Meanwhile, I have several variants in different forms and I love them all. Whether it's jeans, a skirt or a dress … cool boots always look good and give a look that certain 'coolness'.

4. IT bags
Anyone who already knows me, knows that I have a great passion for beautiful bags. The preference was always there, but not always the necessary pocket money. In the past, I preferred to spend my money on several bags for the smaller budget than for one with a slightly higher quality. But one thing has become clear to me over the years … Now I'm counting on class instead of mass! Especially with bags, it pays off, to save a year for a bag because you will keep it for a lifetime.
5. ACCESSORIES
Cool accessories, such as cool hats or sunglasses, can turn a simple look into something special in the twinkling of an eye. As you can see, two accessories can be playfully combined in one look.
[Kira]
---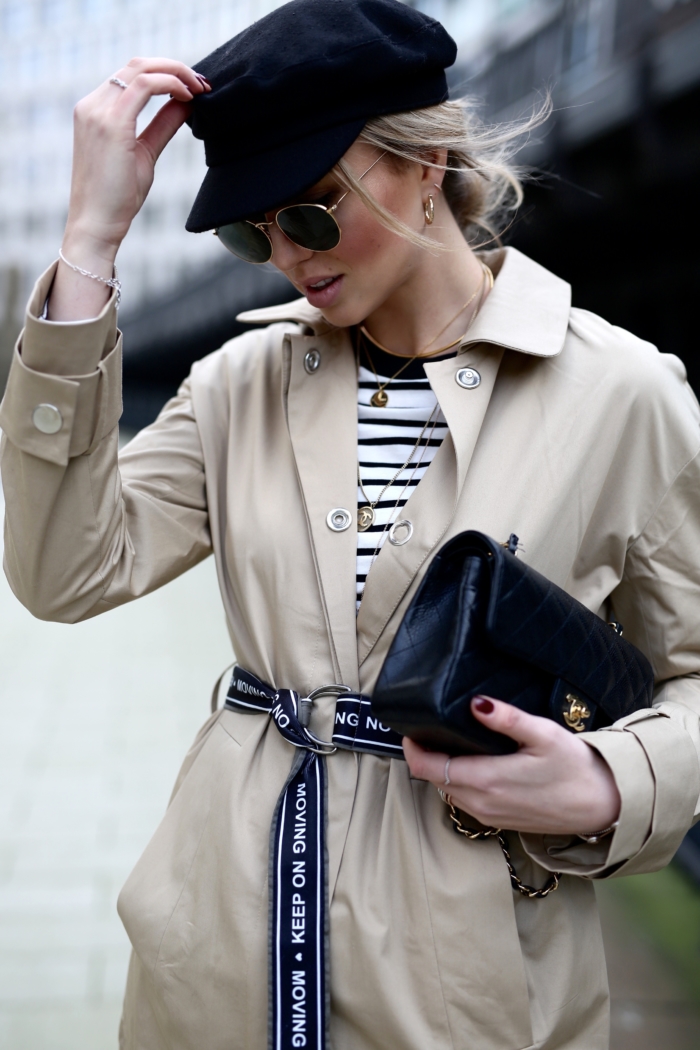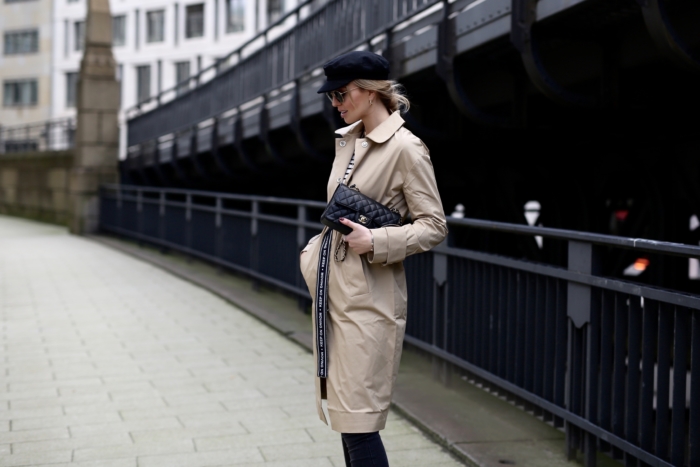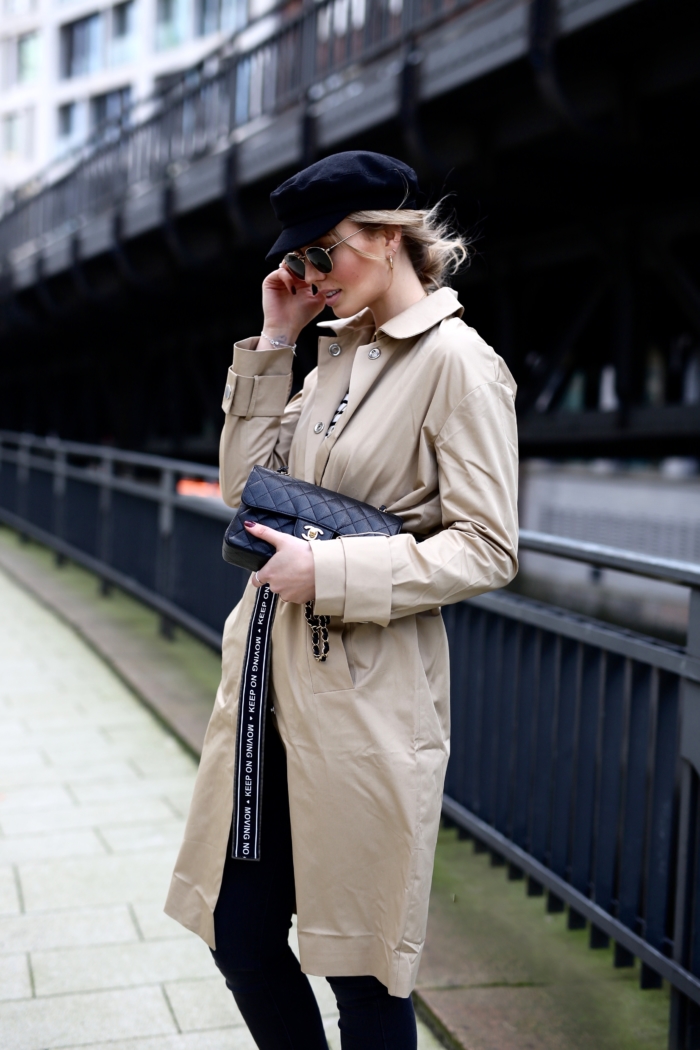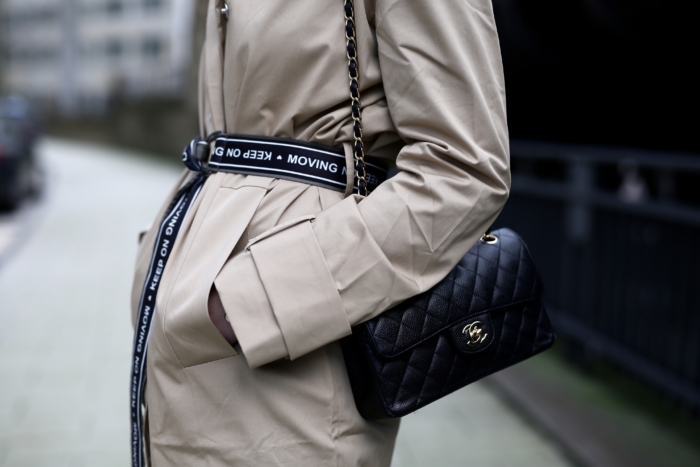 ---
Shop mein Look:
Trenchcoat: Edited the label (shop here)
Gürtel: Marc Cain
Tasche: Chanel
Jeans: Levi's
Boots: Oax (similar here)
Hut: NA-KD via Goldig Store
Top: Edited the Label (shop here)
For more inspiration visit our Shop …