*advertisement/ this article contains affiliate links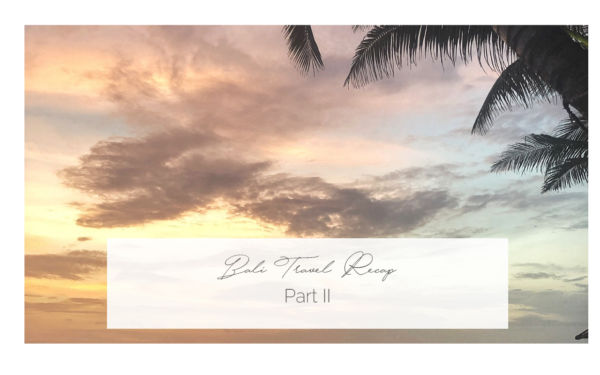 Beach Clubs
What belongs to every vacation – Of course, the beach clubs. Good music, great food, great views and lots of like-minded people. La Brisa, a beach club with breathtaking maritime decoration, sustainably produced food and genuine Balinese hospitality at Echo Beach Canggu. Everything there is decorated with attention to detail, it's hard to explain how breathtakingly beautiful it is. In the evening you can relax in the beautifully lit pool. The world famous Potato Head Beach Club is rather a luxurious club. In the Potato Beach Beach Club you can really let the evening fade away and watch the sunset. The club has three restaurants, three bars, an infinity pool and a large lawn with a view of the Indian Ocean. It is really advisable to reserve a table there in advance. The Lawn Beach Club in Canggu is a small and beautifully designed beach club. Due to its location between the Batu Bolong and the famous Eco Beach at Bali´s West Coast, it is easily accessible on foot or by scooter in Canggu. If you are on holiday, you usually don't pay attention to the time, but that makes the sunrises and sunsets something very special. On Bali the sunset is as majestic as the island itself, strong red, orange up to pink the sun goes down here. The Rock Bar is known all over the world and is one of the most beautiful bars in the world for cocktails and sunsets. The gipsy Beach club La Laguna is also a really nice place to watch the sunset. A wooden jetty leads directly to the beach. In – as well as in front of the Beach Club it is like in a fairy tale simply to dream. The dreamy decoration, the many small lights and the many small hidden seating possibilities make you feel dull and linger. Also take a look at the Instagram Canal in order not to miss the great festivals. They are unique in this location.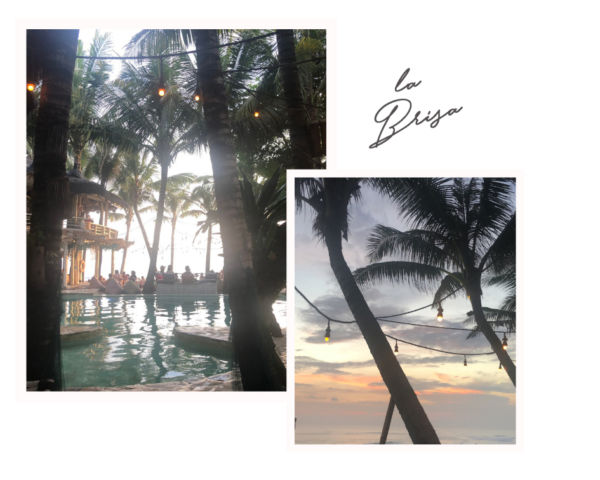 Cafés
That Bali is a culinary stronghold will quickly become clear to you. At every corner, the most diverse cafés, restaurants and markets lure you with exotic smells and colourful dishes. Crate Cafe, Canggus Trendladen – A boutique shop with a mixture of city chic and island casual. The motto is "A space where good music, good food, good coffee and good people meet and create good vibes". It's so much more than a café, it's a community, it's a family and you can tell when you come in here! Every month there are changing exhibitions and artists have the opportunity to meet and exhibit their work. A great place to enjoy a meal, meet new people, work on a laptop or see art. The Shady Shack, delicious, healthy & cosy. A wonderful place to eat excellent and cozy. The cafe is open, airy, planted and everywhere you can find new sweet and small seating. It looks like a small, bright, enchanted cafe. It is located near the Eco Beaches. Of course there is also a lot of vegetarian and vegan food. Don't go in for this super sweet cafe when you're around. Watercress, a super nice restaurant with an open design. The friendly staff and the delicious food convinced us very much. Especially recommended are the breakfast dishes. These are served the whole day, so you can enjoy the delicious perfectly poached eggs, pancakes and the super delicious coffee even late in the evening. The Shelter cafe is not only a café, but also a trendy meeting place where all creative people meet over coffee and tasty food to collect and exchange ideas.
Also, the Deus and Old Man's are a great place to celebrate and thanks to the beach lifestyle that prevails in Canggu, there is no dress code. You can flip flops directly to the dance floor, which makes the partying very relaxed. Lafavela Bali was originally a shop and an apartment and is now highly recommended for eating and celebrating. Absolutely magical, La Favela has its original concept and vintage design, cosy, heavily decorated corners and graffiti and stencil art decorate walls from all over the world! Inspired by the jungles of Bali and Indonesia.
But if you are already Indonesia, you should not miss the regional cuisine. At markets you can indulge in culinary delights. The most traditional food for Bali is probably Babi Guling. Babi Guling is reminiscent of German suckling pig and is mainly prepared for ceremonies. You should also try Gado-Gado, Tempeh, Sate or Ayam Goreng Lalapan. Local shopping is a lot of fun. Visit in any case different markets and stroll through. Don't forget to do something, so shopping is even more fun. Of course we also found what we were looking for and bought some great Macrame souvenirs.