*Advertisement / in cooperation with Diageo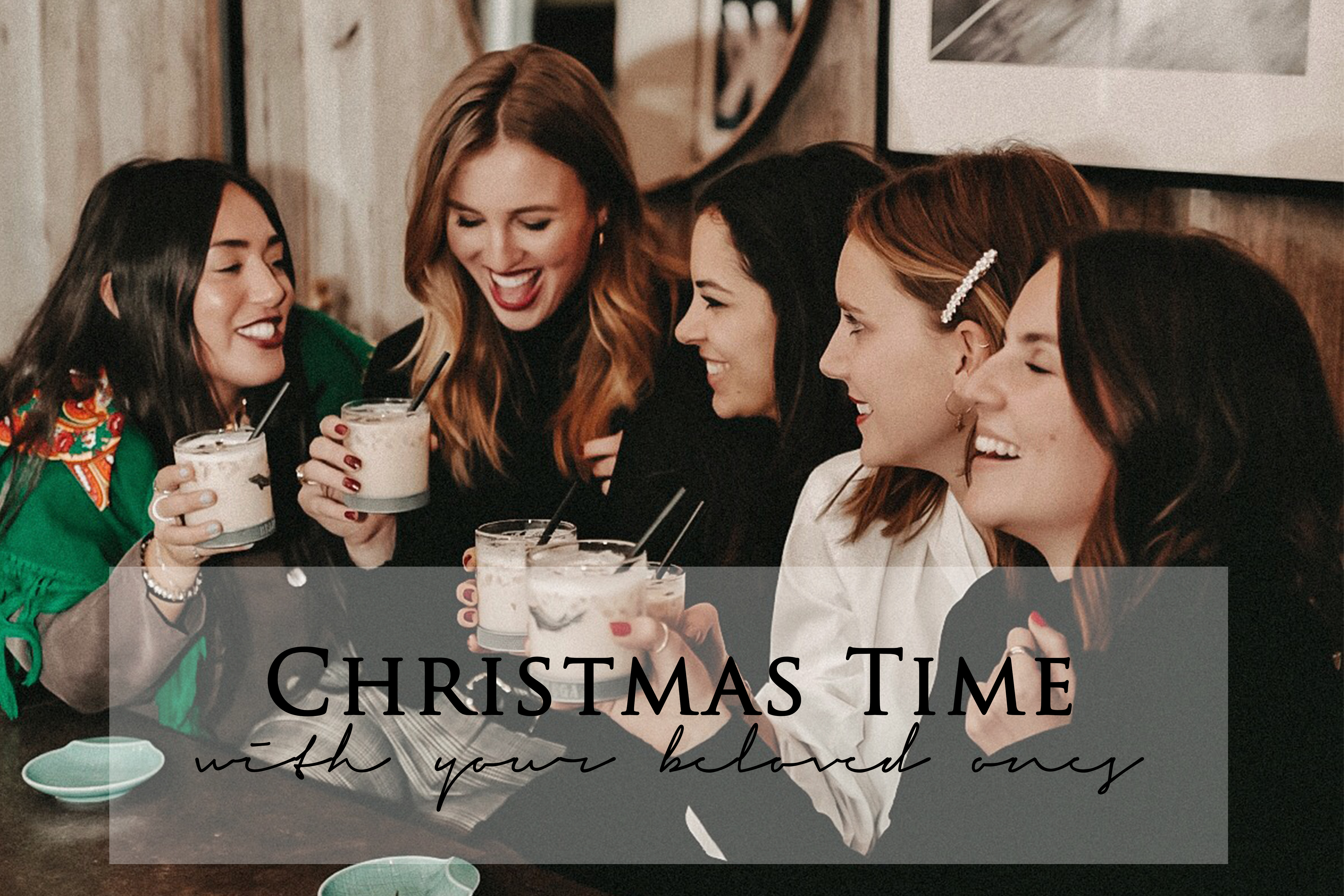 The year is coming to an end, the temperatures drop, and you wish for nothing more than calming down over the holidays´ and let body, soul and mind relax. Although Christmas season is known to be the most beautiful time of the year lots of people get into the pre-Christmas stress. Instead of a reflective advent season and joy lots of stress hormones are produced when thinking about the planning of Christmas. Planning of the holidays, Christmas Eve or New Year's Eve – a lot of people take the organization too serious, and cannot get into the pleased Christmas spirit. Decisions like, when to visit which relative during the holidays, writing of Christmas cards and buying presents…
"
At one fell swoop, everything is over

!"

There is a way to do enjoy the Christmas season to the fullest, to have an for the festive season. These few tricks get you into the Christmas spirit and provide you with an inner joy.
Spending time with family and friends
For most people, no time is more social than the Christmas season. You meet friends for dinner in a restaurant or for Glühwein on the Christmas market, extensive raclette evenings at home and you just spend a lot of time with your favorite people. Although we have had our own Christmas party just recently, we could not resist to meet up for a second time and celebrate with our closest friends. But just as much great food belongs to Christmas time, tasty drinks do. Suiting to every course, special Christmas aperitifs and digestives from Johnnie Walker Black Label, Tanqueray, Gordon's Pink and Baileys  were served.
My absolute favorite beverage was the christmassy touched  "Tanqueray Mandarin Sour".
"A sour is a perfect start for an extensive dinner. It refreshes and not too sweetly mixed, its´ appetizing. This fruity, winterly Gin Sour wins complexity through mandarin and red wine."
---

---
As a triumphant finale complementing the desert, we got the "Bailey's Christmas Chai".
"This drink combines the classical Christmas aromas ginger and cardamom to a modern digestif. Together with black tee it after a heavy meal it is refreshing and stimulates the digestion."
A gourmet Menu that could not have been better. Delicious food, tasty drinks, the perfect company and everything for a great price – what more to wish for during Christmas season?!
---
---
Cooking, Baking and trying out recipes
Apropos delicious drinks… There are not only recipes for Christmas cookies and Christmas dinner this year, but also for the ideal alcoholic beverage. We loved the aperitifs and digestives so much that we asked the Bartender for the recipes of  Baileys Chai, Pink Cranberry Spritz, Gin Sour Red and Scotch Truffle. Simple Red wine is so yesterday. For the Christmas season we are mixing our drinks ourselves now. Just take a bit of cinnamon, a dash of ginger and a drop of mandarin – and a delicious, Christmas aperitif is created.
Christmas Music and Christmas decoration
To give your Christmas mood the last special thrill, Music and the suiting decoration works wonders. To be completely honest what would Christmas be without cheesy Christmas songs and kitschy decoration?! Definitely only half as nice!
Fir branches, baubles, scented candles and fairy lights suffuse your home in a warm light and provide a pleasant atmosphere.
Take a step back, treat yourself with a break, don´t stress yourself and enjoy the joyful Christmas season with family and friends before we get into year 2019 all motivated and ready for action!

---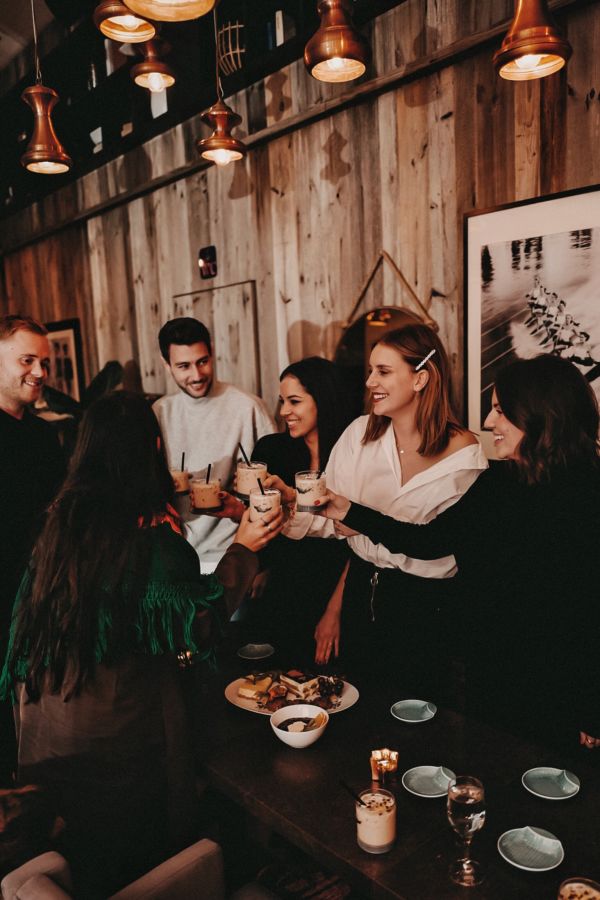 *Nicht vergessen, bitte trinkt verantwortungsvoll und erst ab 18 Jahren!
---
For more inspiration visit our Shop …