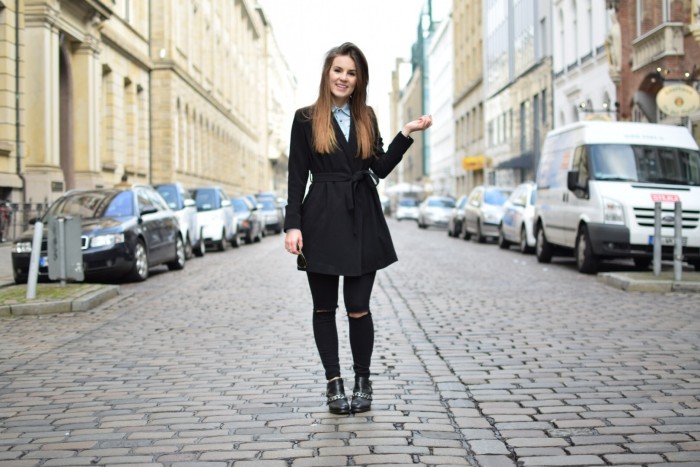 Es ist total witzig, denn als ich mir die Bilder das erste Mal angeschaut habe, musste ich direkt an den Film "Man in Black" denken. Ich muss gestehen ich fand diesen Film früher einfach nur toll. Will Smith im schwarzen Anzug und einer Sonnenbrille, um nicht geblitzdingst zu werden und sich an alles erinnern zu können.
Ich glaube wir alle haben Momente im Leben, in denen man am liebsten die Erinnerung der Leute gegenüber löschen möchte. Einfach weil einem etwas Peinliches rausgerutscht ist oder weil man einen zweiten Versuch bekommen möchte. Schade, dass es leider nicht ganz so einfach ist. Anders herum gesehen ist es eigentlich gut, da wir durch unangenehme Situationen wachsen, uns selbst besser kennen lernen und einen bestimmten Fehler bestimmt kein weiteres Mal machen würden.
Ich werde mein "Man in Black" Outfit auf jeden Fall öfters tragen, mit einem schmunzeln aus dem Haus gehen und vor allem die Sonnenbrille griffbereit halten. Denn ich möchte meine Erinnerungen auf jeden Fall alle behalten.
TRANSLATION///
It is so funny, because as I saw the pictures, my first thought was I look like an agent from the movie "Man in Black". I have to confess that I loved the movies and I watched every part.Will Smith in his black, smooth suit and his black sunglasses, to protect his eyes and not to get flashy-thinged to keep his memories.
I think we all have moments in our lives like 'shit what did I said ?!' and want to make everything not happened. Just because we said something embarrassing or just to get a second chance. But unfortunately it is not so easy. Otherwise such awkward situations are also good for us, because we learn in stressful situations so much about ourselves. And there are also some mistakes that everyone has to do, to never make them a second time.
Anyway I will wear my "Man in Black" outfit some more times and when I will leave the house it will be with a smile on my face. And of course I'm going to take my sunglasses with me, because I will keep my memories.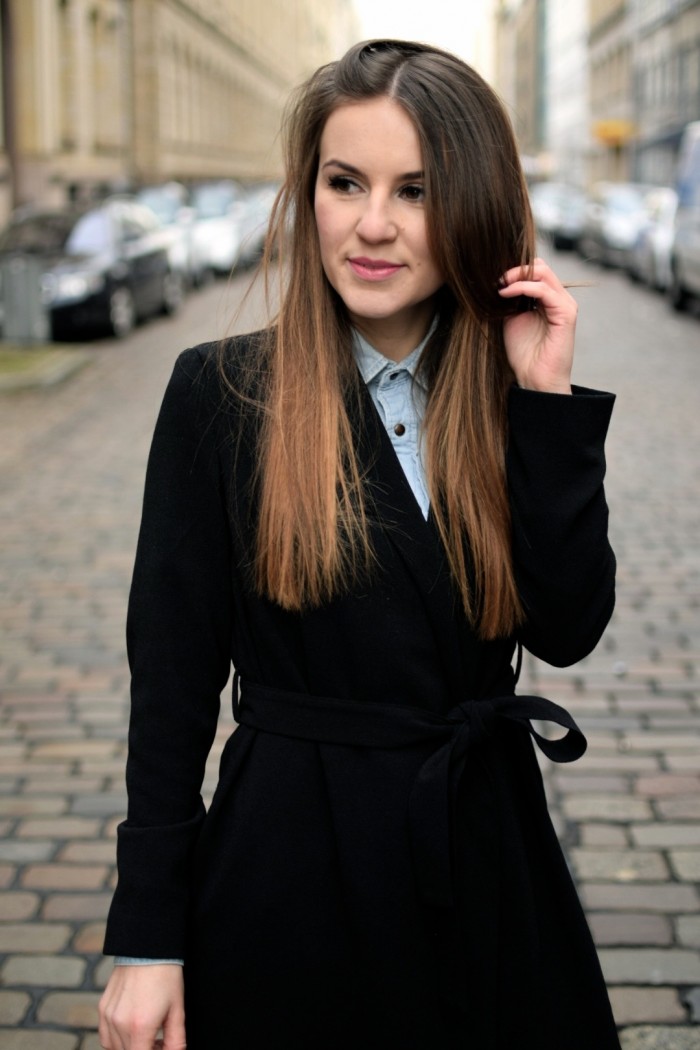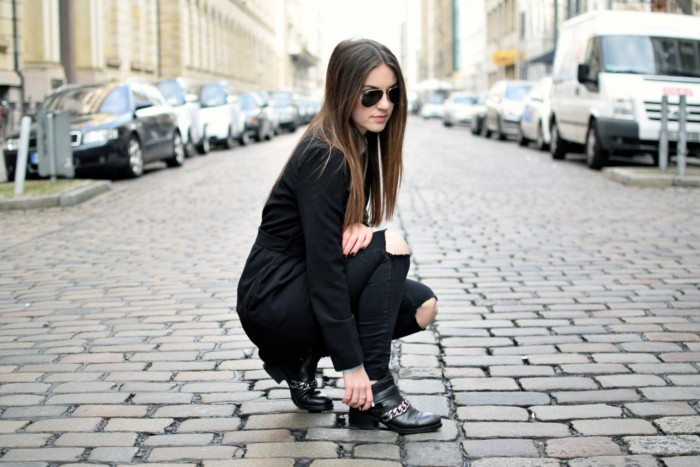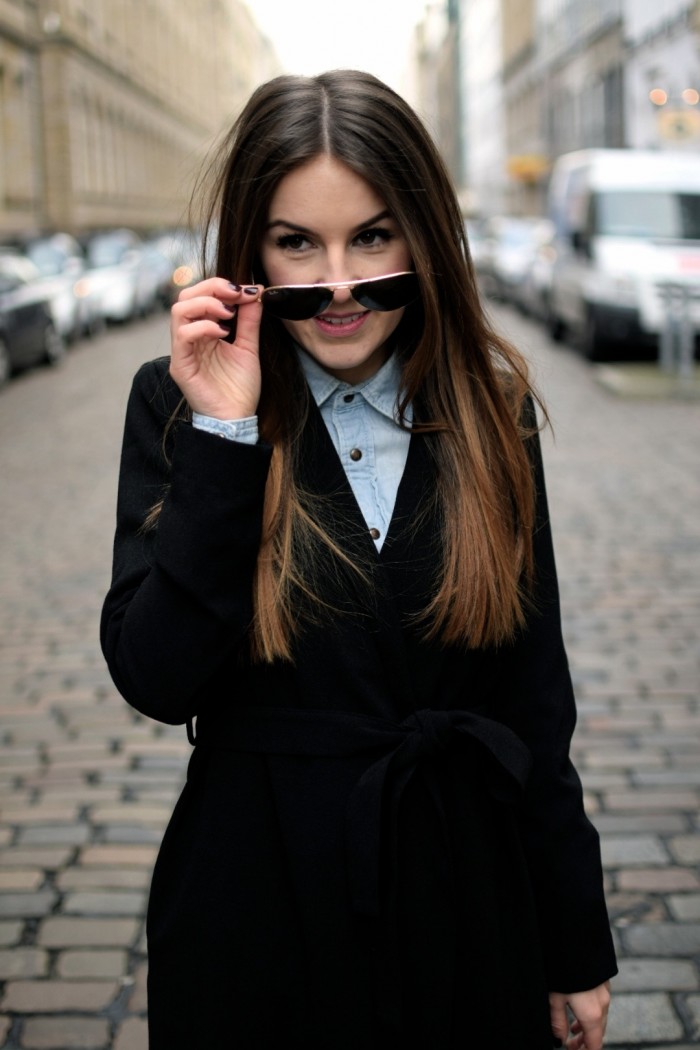 I was wearing:
Blazer: Asos (similare here)
Jeanshemd/Blouse: Maison Scotch (similar here)
Hose / Pants: H&M (similar here)
Schuhe / Shoes: Zara
Sonnenbrille / Shades: Ray Ban (here)