*in cooperation with edited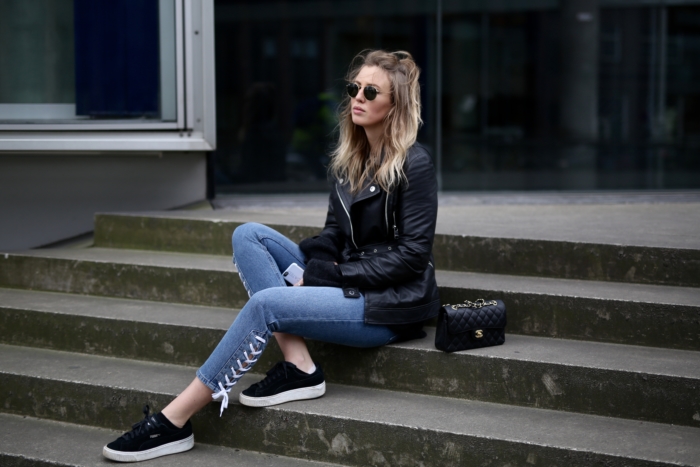 ---
"Jeans and leatherjacket – a combination that always works?"
Anyone who follows us on Instagram knows that jeans and leather jackets are probably my favorite combination for the everyday life. Already in my last post (here) I expressed my great love for denim. So, of course, the classic blue jeans cannot be missed in my closet. However, since this combination is a rather simple version, it is all the better to look for small details in the outfit.
In today's look, I've definitely put the highlight on my jeans from edited. It stands out with its exceptional lacing details on the legs compared to ordinary jeans. In combination, I chose a black leatherjacket, which also brings its small refinements with it. My personal favorite is the wide belt, which can be tied casually on the waist. To match the look again, I chose quite casual sneakers. The white of the trousers is matching with the lacing of the jeans and the black of the shoe matches my dark leather jacket.
"Sneakers are simply a must in everyday life!"
As you can see, a really simple look for everyday life, which is nevertheless carefully considered. Try it out yourself, think about your next outfit, try to find out which will be your focus of attention … and the simple everyday look becomes a cool OOTD.

---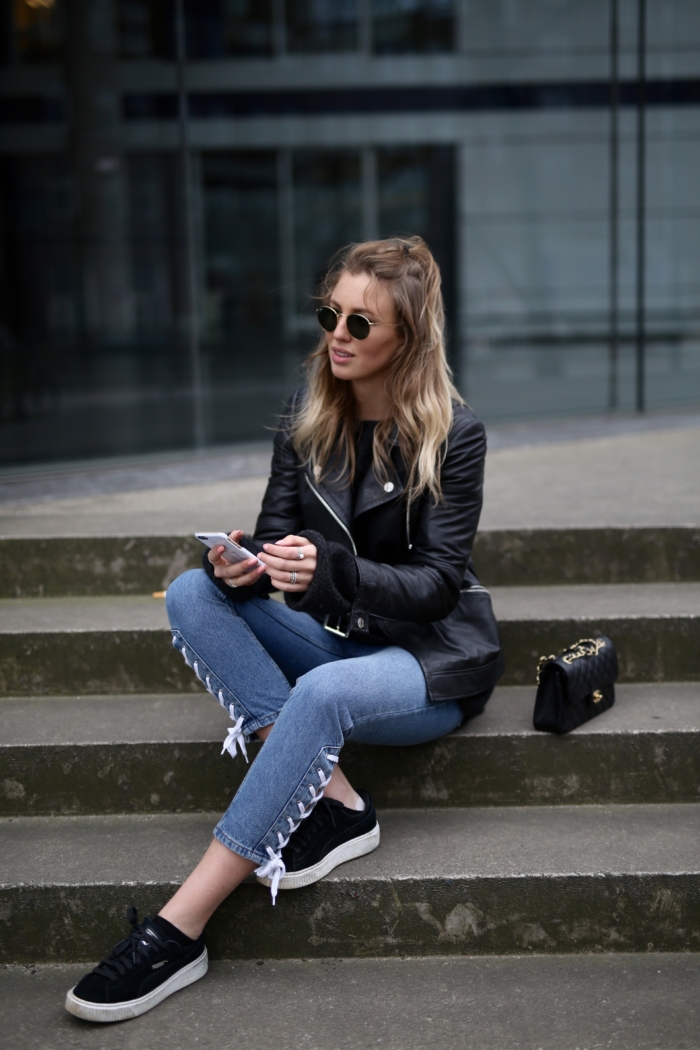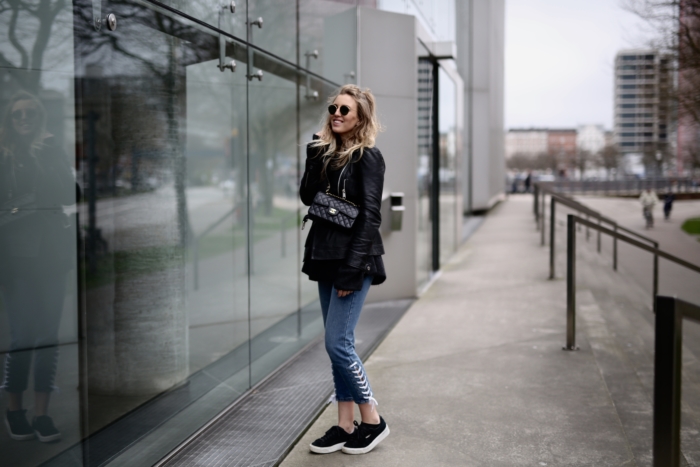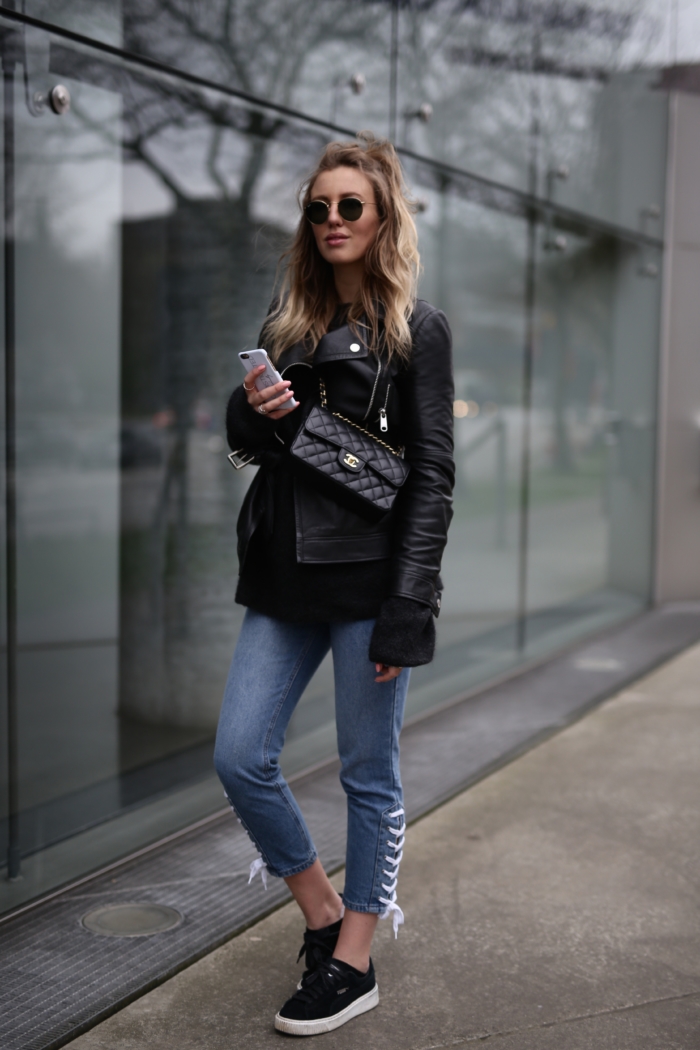 ---
My Look:
Jeans: Edited
Leatherjacket: Max&Co.
Pullover: H&M
Sneaker: Puma
Purse: Chanel
For more inspiration visit our Shop …